中华坏女人
Bad Women of China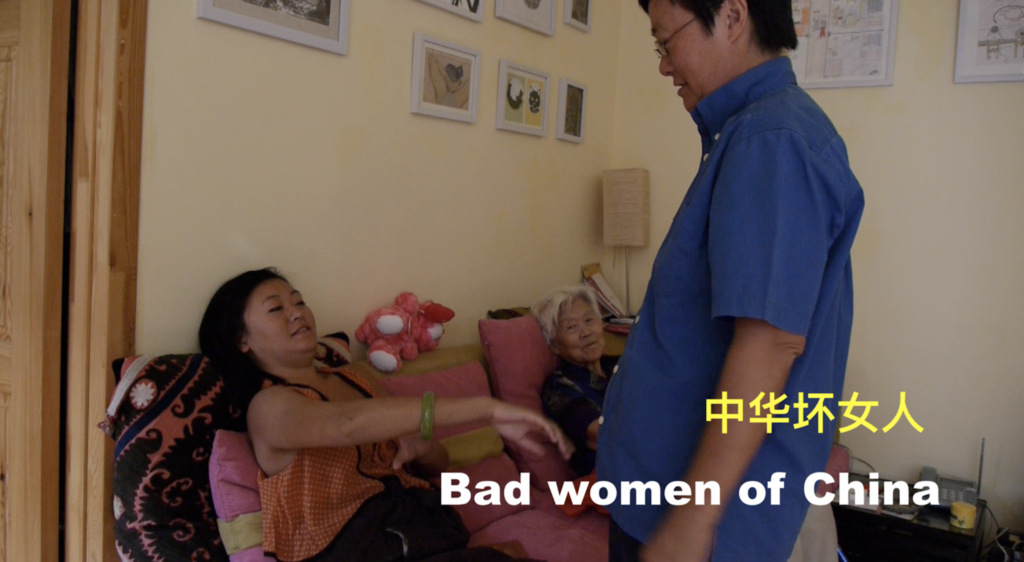 导演|何小培
编剧|何小培
主演|李云琴、何小培、郑之乔
制片人|何小培
摄影|袁园、何小培
类型|纪录片
时长|82分钟
完成时间|2021
对白语言|普通话
字幕|中英
地区|中国
制片公司|粉色空间
故事梗概
记录中国一家三代女性,自上个世纪20年代起至今跨时代、跨洲际的生活经历,及欲望。
导演介绍
何小培,文化学博士,独立导演,执导作品包括:《奇缘一生》42分钟,讲述4位女同性恋者与男同性恋者形式婚姻的故事;《宠儿》36分钟,女性爱滋病毒感染者讲述自己个人的欲望故事;《同志猫》3分钟,两只公猫的性爱故事;《多性恋家庭》26分钟,一个多种族、多国籍、多性别组成的家庭故事;《也爱你》16分钟,记录与智力障碍者一起探讨性欲望的艺术项目;《如此生活》64分钟,记录两个英国人放弃巨额遗产、放弃出生性别,寻找另类人生的故事;《玩伴》46分钟,记录一个四川农村男孩与一个英国男孩从2岁到10岁的成长过程,观察他们是如何理解阶级、种族、国籍、性与性别的差异。《形婚之后》37分钟,重访《奇缘一生》的中国东北四位女同性恋者,了解她们与男同性恋者形婚之后,如何与同性伴侣、男同性恋丈夫、自己的父母以及丈夫的父母一起构建酷儿家庭。从这些创新和刻意组成的家庭形式,令人反思家庭构成的主流观念。
导演阐述
记录女性的性与欲望是本导演的创作意图。由于女性的声音、经历、欲望经常被主流媒体所遮蔽、忽略;女性往往也不自觉的轻视自身的欲望、理想、生活经历,而影像创作正是可以帮助女性表达自己的欲望,珍视个人的需求和经验。通过记录女性以及其他被忽视的人群,如性工作者、残障人士、性受歧视者,艾滋病毒感染者的生活故事、欲望需求,本导演希望被压迫的欲望得以表达。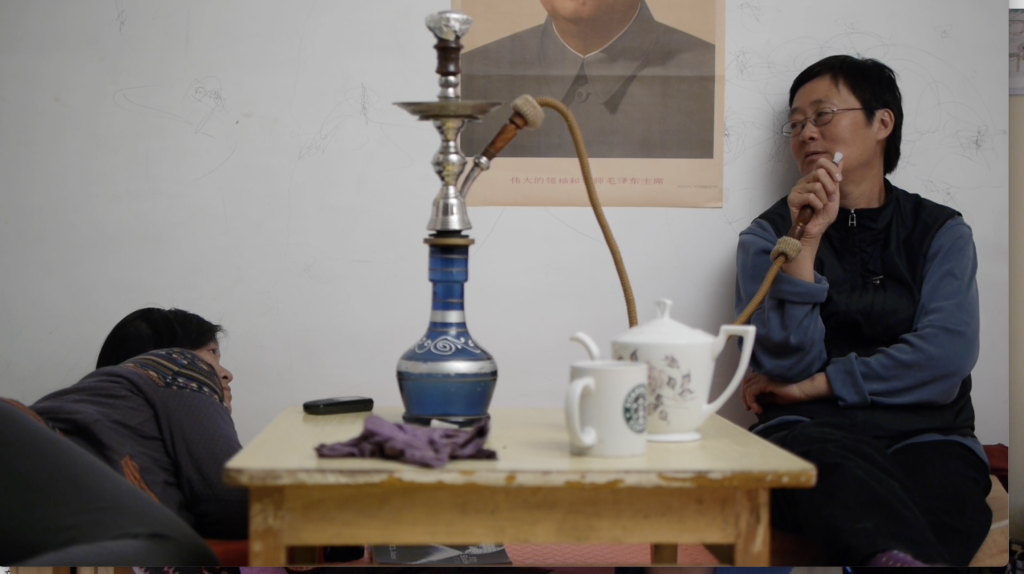 Director|Xiaopei He
Screenwriter|Xiaopei He
Cast|Yunqin Li, Xiaopei He, Zhiqiao Zheng
Producer|Xiaopei He
Cinematographer|Yuan Yuan, Xiaopei He
Genre|Documentary
Length|82 min
Year|2021
Dialogue|Mandarin
Subtitles|Chinese, English
Region|China
Production Company|Pink Space
Synopsis
The film documents the lives and desires of three generations of Chinese women since the 1920s.
Director Biography
Xiaopei He holds a Ph.D. degree in cultural studies and is an independent director. His works include: Our Marriages: Lesbians Marry Gay Men in China (42 min) which tells the story of four lesbian women's marriage of convenience with gay men; The Lucky One (36 min) which shows female AIDS patients tell their personal stories of desire; Gay Cats (3 min), a sex story of two gay cats; Polyamorous Family (26 min), a multiracial, multinational, multigender family story; Love You Too (16 min) which documents the art project of discussing sexual desire with intellectually challenged people; Yvo and Chrissy (64 min), a story of two Britons giving up their inheritance as well as their birth gender and looking for an alternative life; Playmates (46 min) shows the childhood of two boys—one in rural Sichuan and the other in England—from the age of 2 to 10 and observes how they understand differences in class, race, nationality, sex, and gender; Happily Ever After (37 min) which revisits the four lesbian women in Our Marriages in northeast China to see how they build a queer family with their lesbian partner, gay husband, and the parents of two sides after their marriage of convenience. These innovative and deliberate family forms suggest a reflection on the mainstream concept of the family.
Director's Statement
Documenting women's sexuality and desire is my creative intention. Women's voices, experiences, and desires are often obscured and ignored by the mainstream media, and women themselves often unconsciously belittle their desires, ideals, and life experiences. It is precisely visual creation that can help women express their desires and cherish their personal needs and experiences. By documenting the stories, desires, and needs of women and other marginalized groups such as sex workers, people with disability, sexually discriminated persons, and people with HIV, the director's desire is to express what is repressed.