有鬼
NOBODY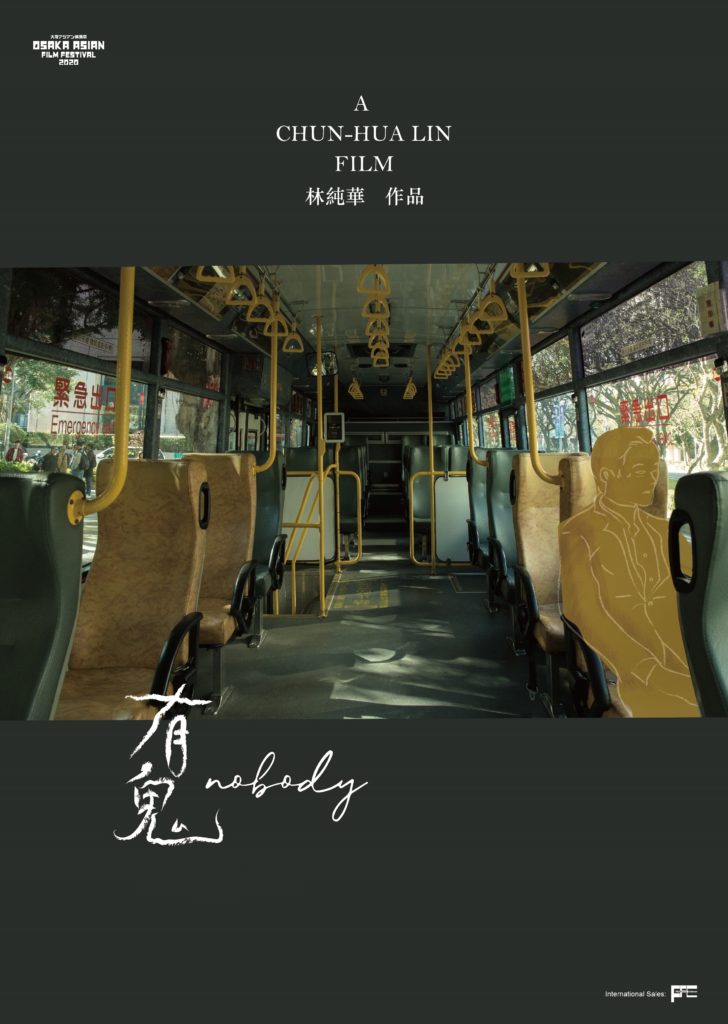 导演|林纯华
编剧|林纯华
主演|简扶桑、吴亚鄀
制片人|黄丽玉
摄影|许之骏
类型|剧情长片
时长|83分钟
完成时间|2020
对白语言|中文、闽南语
字幕|中英
地区|中国台湾
制片公司|陈女士音像制作有限公司
故事梗概
沉默的老人独居在顶楼加盖的套房,有天一个少女闯入家中,目的是想藉由他的窗口去窥视对面的大楼,原来少女父亲的外遇对象就住在对面大楼中。不管老人怎麽拒绝,就是拒绝不了少女的死缠烂打。当少女频繁出入老人家中,楼下邻居怀疑起老人买春,对他更不以为然。其中一名邻居患有唐氏症,他因误会而冲动闯入老人家翻箱倒柜,当时老人不在家,而让他却搜出老人的假阳具……少女的母亲对家庭失望,把注意力转移到来学钢琴的男学生上,却意外发现男学生跟自己的儿子是对恋人,沮丧茫然时,又误以为女儿跟糟老头援交……这些误解将老人逼入险境,冲突中揭露了老人的秘密,原来他的生理性别是女性,他怪异的行径源自于他过往的伤痛。
导演介绍
林纯华,1976年生于台湾,电影研究所硕士毕业,有近二十年的编剧经验,制作过动画短片,曾获得金穗奖、电影剧本写作奖。
导演阐述
每个人都对自己有些误解、对别人有些误解,因不凑巧人时地物而产生更大的误解,误解解开时也没人认错道歉,或进而去彼此了解,依旧维持疏离冷漠。基本上我对人际关系是失望的,但剧情结尾还是编排出一个希望,让少女去拯救老人。有些人脆弱而卑微过着自己想要的生活,尽管不符合丰富多彩的普世价值,但这是她们选择的,要是有人发现这样的人,也请体谅他们的脆弱易碎,请勿拍打碰触、请小心轻放。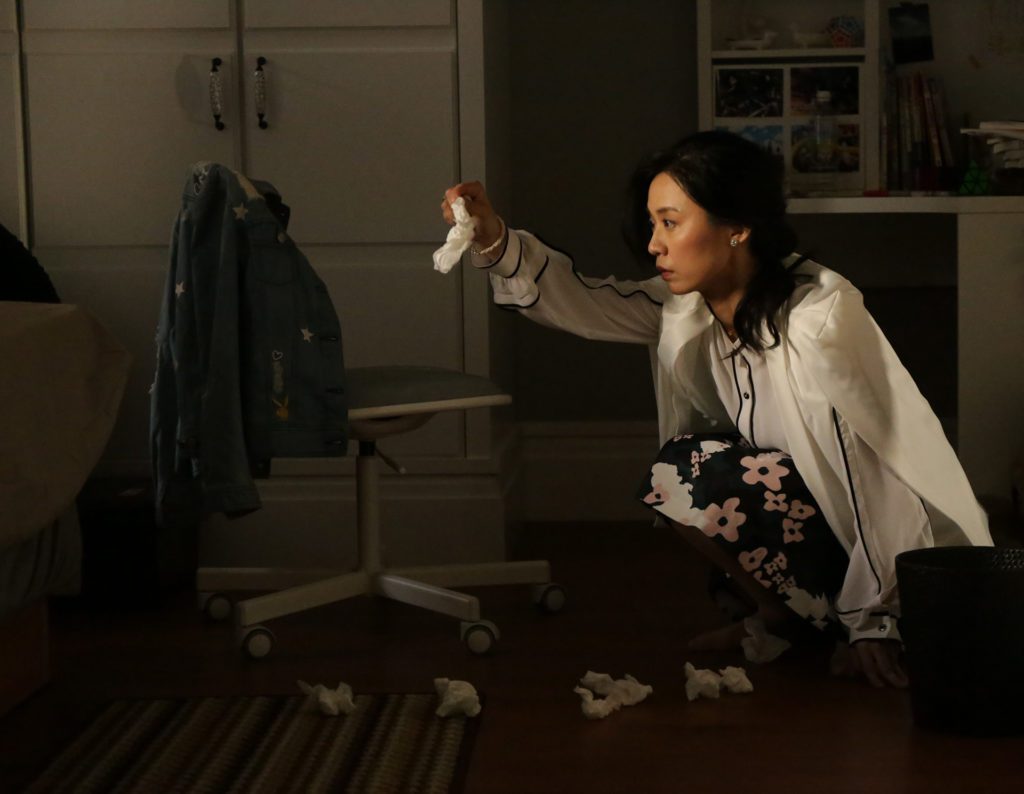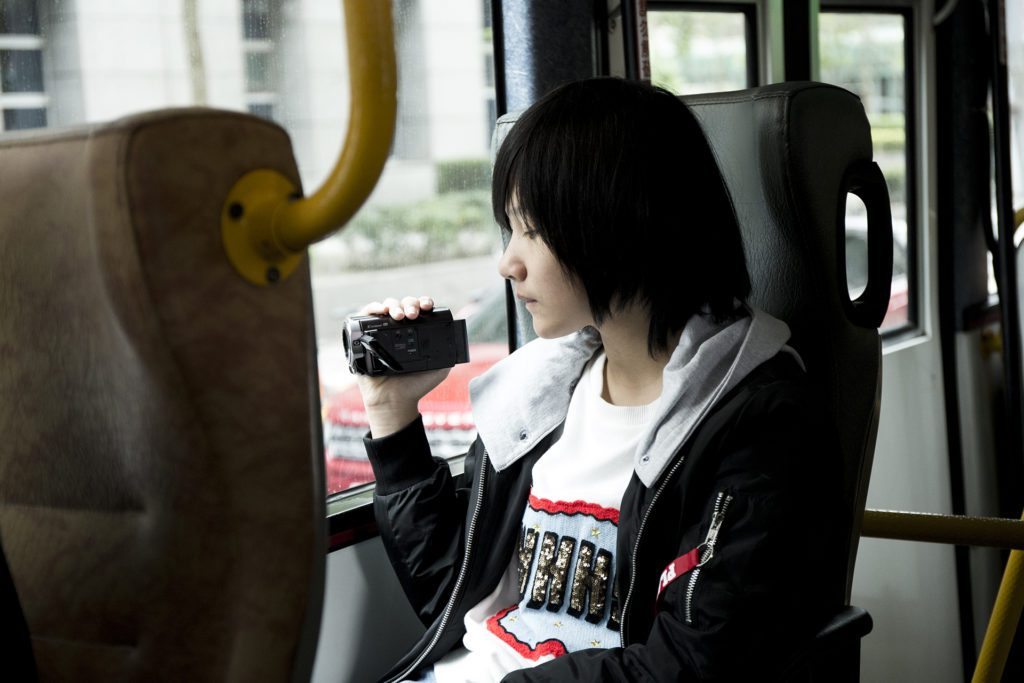 Director|Chun-Hua Lin
Screenwriter|Chun-Hua Lin
Cast|Fu-Sang Jian, Ya-Ruo Wu
Producer|Li-Yu Huang
Cinematographer|Chih-Chun Hsu
Genre|Feature Film
Length|83min
Year|2020
Dialogue|Chinese, Taiwanese
Subtitles|Chinese, English
Region|Taiwan, China
Production Company|Ms. Chen Production Co., Ltd.
Synopsis
A retiring old man lived in an illegally-built suite on top of a building. One day, the girl broke into his place and found a way to spy on her father's affair partner through the window. No matter how hard the old man refused, he made compromise to the girl at last. Seeing frequent visits to the elderly's place, neighbors began to suspect that the old man was hiring prostitutes. One of the neighbors, who burst into his home out of misunderstanding, had Down's syndrome. While the man was not at home, the neighbor found his dildo…
For being disappointed by her family, the girl's mother turned to focus on a boy student of her piano lesson, later she surprisingly found out that he was in a relationship with her own son. The mother then began to worry about whether her daughter was with the old man…
Misunderstandings and rumors between Zhen-zhen and the old man were intensified, but more scandalous secrets of her family were revealed.
Director Biography
Chun-Hua LIN, born in 1976 in Taiwan, holds master degree from Institute of Film Study. She has nearly 20 years of screen play experiences, and has produced several short animated films. She has won Golden Harvest Award and Best Screen Play Award.
Director's Statement
Everyone has misunderstandings of both themselves and others. It can become more severe if no one tries to empathize. Even though misunderstandings can be resolved, not everyone sincerely apologize, or try to understand each other better, continuing their indifference and alienation. I have no account on human relations nowadays. However, I added a plot that the girl was to save the old man, which will be hopeful to the audience. Some people live against the value of current rich and colorful society, but still making effort to live in their own ways. They are vulnerable and insecure. If such people are encountered, we need to understand their fragility.