爱·杀
Wrath of Desire
导演|周美玲
编剧|周美玲
主演|阳靓、翁嘉薇、徐宇霆、黄尚禾、陈俋君
制片人|刘芸后、周美玲
摄影|刘芸后
类型|情欲、惊悚、异色、酷儿
时长|119分钟
完成时间|2020
对白语言|中文、台语
字幕|英语
地区|中国台湾
制片公司|金禾创意股份有限公司
故事梗概
「谁,杀了杜小凤?」
  杜小凤是个女刺青师,刚出狱的更生人。
率先自首的的人,叫刘以洁,她是个检察官,当年就是她亲手将杜小凤定罪的。
  然而,女检的新婚丈夫孟烨,却在清醒之后坦言:自己才是凶手。
唯一能替杜小凤回答的,就只有她在狱中写的372封书信……
  这些信,是她不曾寄出过的情书;但在她出狱后,这些信却点燃了三人之间的嫉妒、欲火、以及不敢面对的感情……最后,这份来自地狱的爱,终于引来不可挽回的杀机。
导演介绍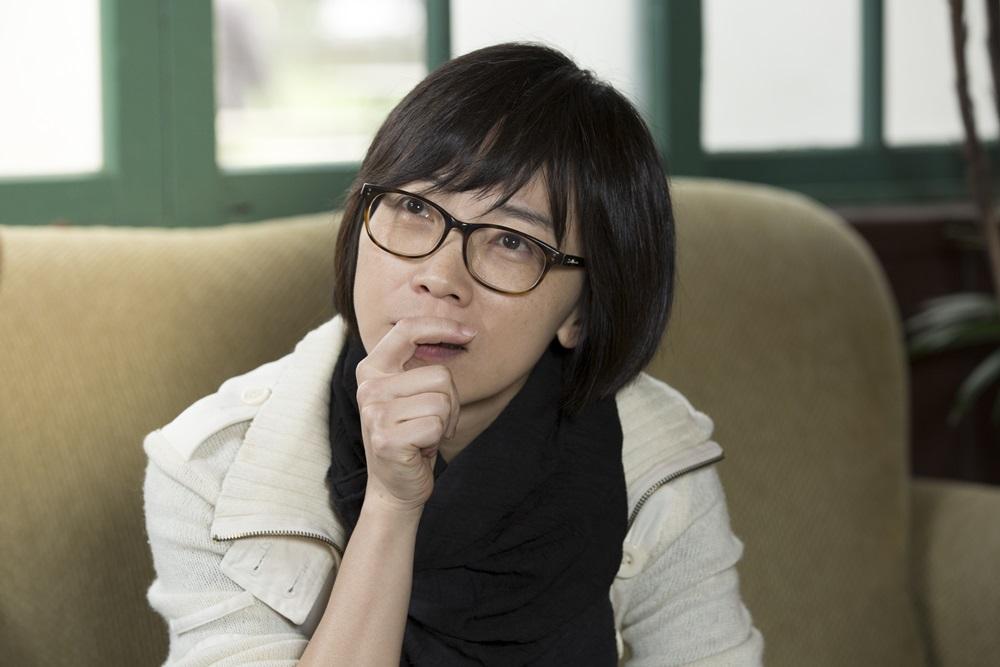 周美玲,中国台湾导演和编剧,毕业于台湾国立政治大学哲学系,以其审美创造力和哲学思考出名。
周导演职业生涯都致力于描绘LGBT+关系。作为唯一一位公开同性恋的台湾导演,她的角色经过深思熟虑,比较现实。她与她的摄影合作伙伴共同发起了一个名为《六城彩虹》的项目,旨在制作6部关于不同亚洲城市的LGBT+群体的电影。
她是唯一一位在2019年被邀请成为奥斯卡学院成员的台湾女制片人。在她之前,来自台湾的学院成员有李安和侯孝贤。
导演阐述
欲望是唯一的真实,在欲望面前没有是非对错。人只需要对自己和自己的原则负责。性别则是生命幻象的极致,一个剥夺了许多欢愉的自我框架。在本片中,在欲望这项"原罪"的驱使下,让命运各自不同的三个人产生了错综复杂的交集。本片也是周美玲导演"六城彩虹"计划下的最新作品,以紫色作为其代表色,象征灵魂。
Director|Zero Chou
Screenwriter|Zero Chou
Cast|Peace Yang, Chia-Wei Weng, Yu-Ting Hsu, Shang-Ho Huang, Yi-Chun Chen
Producer|Yun-Hou Liu, Zero Chou
Cinematographer|Hoho Liu
Genre|Drama, Crime, Exotic, LGBTQ
Length|119min
Year|2020
Dialogue|Mandarin, Taiwanese
Subtitles|English
Region|Taiwan, China
Production Company|Harvest Production Films Co.
Synopsis
Androgynous Phoenix Du, the illicit daughter of a presidential candidate, kills the thug who breaks into her apartment to silence her. She comes before prosecutor Jade Liu, guilt-ridden from the suicide of her brother and her strict Catholic upbringing. Before demanding Phoenix's three-and-a-half years sentence for manslaughter, Jade has a night of passion with her that redirects both their lives. Phoenix writes her hundreds of letters and begs her to wait for her release. In fear of her own desire, Jade marries Meng Ye, the genderless young man she saved from prison who reminds her of her brother…
Director Biography
Zero Chou, Taiwanese director and screenwriter, famous for aesthetical creativity and philosophical thinking, graduated from National Chengchi University with a bachelor degree in Philosophy.
Chou is a director who has dedicated her entire professional career to depicting LGBT+ relationships. Being the only Taiwanese director who is openly lesbian, her characters are thoroughly contemplated and relatively realistic. Together with her cinematographer partner, she has launched a project called RainbowAround with the idea to produce 6 films about the LGBT+ communities of different Asian cities.
She is the only Taiwanese female filmmaker who was invited to be Oscars Academy membership in 2019. Before, there are Ang Lee and Hou Hsiao-hsien.
Director's Statement
Desire is the only truth. Faced with desire, there's no right or wrong. One only has to answer to oneself and one's own principles. Gender is life's ultimate illusion, a tragic self-deception of the heart that robs so many of us of happiness. In this film, a crime of passion – and the criminality of desire – transforms the lives of three people. Zero Chou's latest film is part of her Rainbow series. It represents violet, the color of the human soul.