导演:费德里科·莫蒂卡
编剧:米歇尔·加隆、萨拉·帕里尼尼、费德里科·莫蒂卡
主演:马西米利亚诺·卡亚佐、卢卡·祖尼奇
制片人:意大利实验电影中心
摄影:埃马努埃拉·利琴齐亚托、塞巴斯蒂安·博诺里斯
类型:剧情短片
时长:17分
完成时间:2021
对白语言:意大利语
字幕:中英
地区:意大利
制片公司:意大利实验电影中心电影制作学院
Director: Federico Mottica
Screenwriter: Michele Gallone, Sara Parentini, Federico Mottica
Cast: Massimiliano Caiazzo, Luka Zunic
Producer: CSC PRODUCTION
Cinematographer: Emanuela Licenziato, Sebastian Bonolis
Genre: Drama short film
Length: 17min
Year: 2021
Dialogue: Italian
Subtitles: English
Region: Italy
Production Company: CSC PRODUCTION FILM SCHOOL
故事梗概 Synopsis
2006年夏天,世界杯决赛在即。在一个富裕的郊区,勤杂工马塞洛忙着在屋顶安装卫星天线时,注意到一个男孩在附近的花园里读书。他们之间发生了一些奇妙的化学反应,于是他们开启了一段漫无目的的旅程。在即将到来的意外事件和家庭团聚之间,两位主角将会发现他们对身份的困惑。
Summer 2006. The World Cup final is upon us. In a wealthy suburb, Marcello, a handyman who is busy installing a satellite dish on a roof, notices a boy reading in the garden nearby. Something clicks between them and they embark on an aimless journey. Between unexpected events and family reunions, the two protagonists will discover their confused identity.
导演介绍 Director Biography
费德里科·莫蒂卡于1995年出生于热那瓦。在那里,他获得了高中文凭,并在热那瓦帕格尼尼音乐学院钢琴专业毕业。目前,他参加了由吉安尼·阿梅里奥、丹尼尔·卢切蒂、克劳迪奥·库佩里尼、克劳迪奥·乔瓦内西和其他专业人士指导的罗马电影实验中心导演课程。他制作了几部短片和剪辑片段,并在众多电影节中获奖。他的短片《陌生人》(2020)在Alice nella cittá(罗马电影节的独立平行单元)上映,并在科尔蒂娜电影节获得了意大利广播电视有限公司电影频道奖。
Federico Mottica was born in Genova in 1995. There he obtained his classical high school diploma and graduated in piano at the Paganini Conservatory in Genova. He currently attends the Direction Course at the Centro Sperimentale di Cinematografia of Rome, led by Gianni Amelio, Daniele Luchetti, Claudio Cupellini, Claudio Giovannesi and other professionals. He has made several short films and video clips awarded in numerous festivals. His short film Estranei (2020) was presented at Alice nella città, an independent and parallel section of the Rome Film Festival and he won the RAI Cinema Channel award at Cortinametraggio.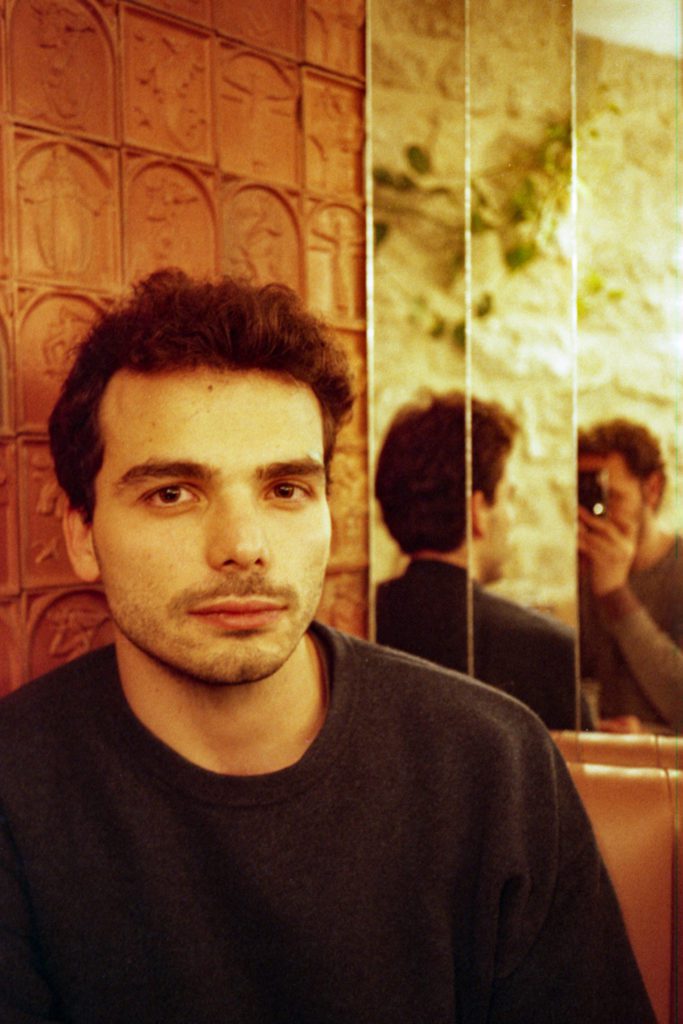 导演阐述 Director Statement
这个项目的想法来源于我的观察和人类学对环境的热爱。这部短片最初的标题是"城市蔓延"(一个专业术语,用于定义城市的延伸和分散,通常以低密度住宅区为特征,且所有的房屋都非常相似)。
事实上,这个故事发生的地方只有:郊区的房子、花园、宁静和日常节奏。我发现观察一个小男孩如何被周围环境的无聊和夏天的酷暑所折磨,想逃离家乡去寻找自由,真的很有趣。安德里亚被一些外部的不相干的刺激所打动,他的想象力试图飞向远方。在2006年世界杯的框架下,正是阳台上的那个男孩,让他远离了自己的生活,经历了一段意想不到的旅程。
The idea for this project was born from observation and the anthropological falling in love with the environment. The short-film was originally entitled "Sprawl" (a technical term to define the extension of the city and the urban dispersion that is often characterized by low-density residential areas, where all the houses resemble each other).
The place where this story unfolds, indeed, is just that: a suburban house, a garden, the tranquility and the daily rhythms. I found it really interesting to observe how a young boy, afflicted by the boredom of the surrounding environment and the heat of summer, wants to escape from home to find his freedom.
Andrea is struck by an external and extraneous stimulus and his imagination tries to fly elsewhere. It's that boy on the balcony that takes him away from his life through an unexpected journey, framed by the 2006 World Cup.