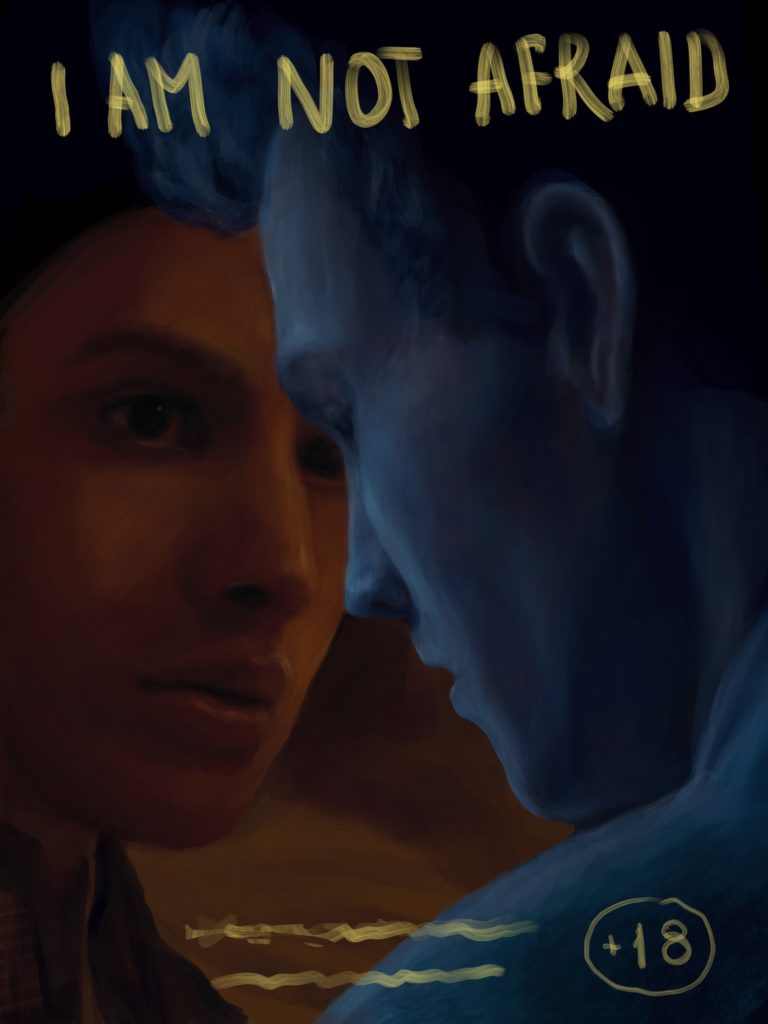 导演:弗拉基米尔·贝克
编剧:弗拉基米尔·贝克
主演:伊拉里昂·马罗夫、马克·爱德斯坦、斯维特拉娜·维里帕耶娃、奥莉娅·巴拉特斯卡娅、亚历山大·库尔科夫
制片人:伊戈尔·米申、马克西姆·菲拉托夫、伊娜·杜纳耶娃、谢苗·扎克鲁日尼、鲁本·阿达米安、阿列克谢·扎布利科夫
摄影:克塞尼娅·塞雷达
类型:剧情短片
时长:20分
完成时间:2022
对白语言:俄语
字幕:英文
地区:俄罗斯
制片公司:派纳里有限责任公司
Director: Vladimir Bek
Screenwriter: Vladimir Bek
Cast: Illarion Marov, Mark Edelstein, Svetlana Vyrypaeva, Olya Balatskaya, Alexander Kulkov
Producer: Igor Mishin, Maxim Filatov, Inna Dunaeva, Semyon Zakruzhny, Ruben Adamyan, Alexey Zyablikov
Cinematographer: Ksenia Sereda
Genre: Fiction short film
Length: 20min
Year: 2022
Dialogue: Russian
Subtitles: English
Region: Russia
Production Company: PINERY LLC
故事梗概 Synopsis
米沙和菲利普从小就是好朋友,但菲利普不得不和他的父母搬去另一个城市。此刻,他们的深厚友谊突然开始分崩离析。之前看似天真无邪的儿戏,却变成了崭新而陌生的感情。他们必须弄清楚事情的真相。
Misha and Philip have been friends since childhood, but Phillip has to move to another city with his parents. At this moment, their strong friendship suddenly begins coming apart at the seams. And what seemed like an innocent child's play before turns into new, unfamiliar feelings. They'll have to figure things out.
导演介绍 Director Biography
出生于莫斯科,曾在艺术学校、亚历山大·米塔的剧本课程学习。2014年毕业于VGIK(V.I.霍蒂宁科,V.A.芬琴科的工作室)。
电影作品:《第一天》(2013)、《没有皮肤》(2014)、《尾声》(2015)、《小鸟》(2015)。
Born in Moscow, studied at the art school, studied at the script courses by Aleksandr Mitta. Graduated from VGIK (workshop of V.I.Khotinenko, V.A.Fenchenko) in 2014.
Filmography
2013 / The First Day, 30 min.
2014 / Without Skin, 87 min. 
2015 / Epilogue, 30 min. 
2015 / Little bird, 90 min
导演阐述 Director Statement
当我搜寻灵感时,我试图找到一些东西,它们可以反映寻找自我身份时我们经历的内心斗争。以及,重要的是要专注于内心的冲突,袪除所有因处于社会环境压力下而可能造成的幻觉。我们看到主角身处非常宽容的社会,却仍不得不与自己的恐惧和对自己的期望作斗争。这些恐惧从何而来?周围的每个人都在以某种方式试图帮助他认识自己,或者至少是认识自己的感觉,而他却没有能力去追寻这种感觉。到头来,如果为了不是自己,他在为什么而战?我认为,我们不仅要谈论社会压力,更要谈论我们内心中的恐同症和污名化,这很重要,因为正是它使我们与自己作斗争。
When I was searching for an idea, I was trying to find something that could reflect the inner fight that we go through while we are identifying ourselves. It was important to focus on inner conflict and to get reed of everything that could create a vision that the character is under the pressure of social circumstances. We see a hero who is surrounded by a very tolerant society, but he still has to fight his own fears, own expectation about himself. But where do these fears come from? Everyone around him is somehow trying to help him define himself, or at least his feelings, yet he is not capable of going for this feeling. So, in the end what he was fighting for if not himself? I think it is very important to talk not only about the social pressure, but the inner homophobia, stigmas that we carry inside and that make us fight with ourselves.