导演:王晓文
编剧:李冰
主演:詹居忆 张思媛 吴栩栩 汪永贵
制片人:王一剑
摄影:何梦圆
类型:剧情短片
时长:14分43秒
完成时间:2021
对白语言:中文
字幕:中英
地区:中国 美国
制片公司:无
Director: Xiaowen Wang
Screenwriter: Bing Li
Cast: Juyi Zhan, Siyuan Zhang, Xuxu Wu, Yonggui Wang
Producer: Yijian Wang
Cinematographer: Mengyuan He
Genre: Narrative Short
Length: 14 min 43 s
Year: 2021
Dialogue: Chinese
Subtitles: Chinese, English
Region: China, United States
Production Company: None
故事梗概 Synopsis
这是一个讲述祖孙两代人不同感情观,特别是两代人之间从无法沟通到相互理解的故事。一个十几岁女孩被送回老家和她的祖父母一起生活,虽然她从小是跟着祖父母长大,可长大后的她早已与他们有了些许的隔阂和自己的秘密。在新的学校她与一位同学开始了一段萌芽的感情,她不得不去面对自己的过去和未来,也终于试图努力去和家人还有自己和解。
Cocoon Love reflects the value conflict about love and relationship between two generations, through a focus on how they gradually understand each other in the end. A teenage girl is sent back to her hometown to live with her grandparents. Though she was raised by her grandparents years ago, she does not feel much close to them and has her own secrets nowadays. At her new school, she develops a romantic relationship with one of her schoolmates. She thus has to face her past and future, and finally tries to reconcile with her family and herself.
导演介绍 Director Biography
王晓文曾就读于洛杉矶的美国电影学院的电影美术专业和纽约帕森斯设计学院的时装设计专业,在2020年加入美国电影艺术指导工会。最近几年开始导演的工作,《茧爱》是她第一部独立短片,并已在棕榈泉国际短片节,罗德里岛国际电影节,诺里奇电影节,Outfest LA LGBTQ电影节,Out On Film亚特兰大LGBTQ电影节等二十几个国际电影节入围获奖。
Xiaowen Wang once studied Production Design at American Film Institute and Fashion Design at Parsons School of Design. She became a member of Art Directors Guild in 2020. Wang started directing in recent years. Cocoon Love is her first independent short film, which has been selected and awarded at over twenty international film festivals, including Palm Springs International Short Film Festival, Flickers' Rhode Island International Film Festival, Norwich Film Festival, Outfest Los Angeles LGBTQ Film Festival and Out On Film Atlanta LGBTQ Film Festival.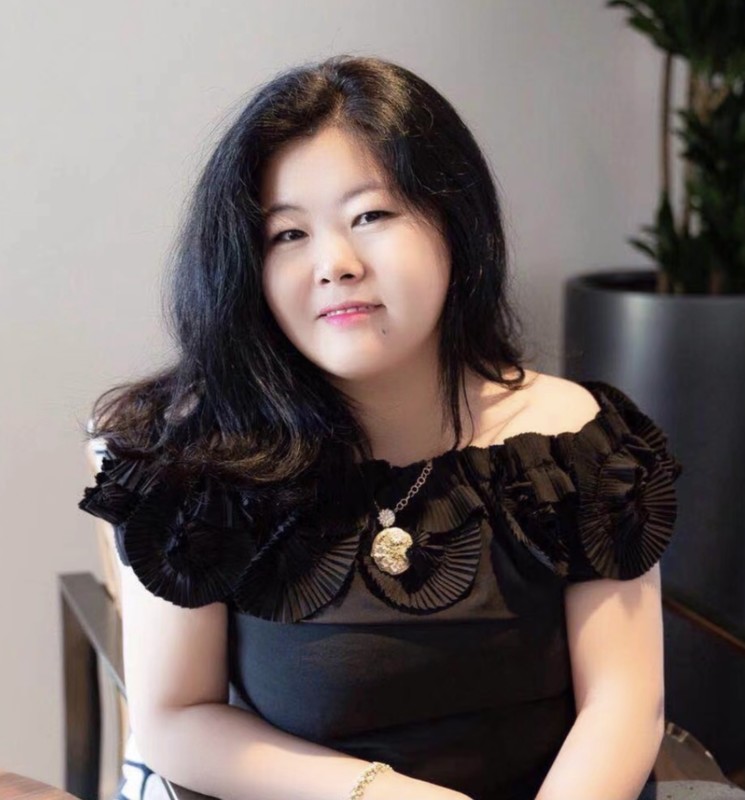 导演阐述 Director Statement
我出生在山东的一个小镇上,由祖父母抚养长大。他们教会了我一切。许多年后,我离开家去追求我的梦想,从一个城市搬到另一个城市,从中国到美国学习,我总是受到祖父母的鼓励,但因为旅行学习使我离家很远,我很少见到他们。去年,当祖父母的旧公寓要出售时,我意识到我需要找到一种方式来纪念我在那里的时光。
我拍这部电影也想能帮助年轻人解决在青春期遇到的问题。我想让他们知道不必害怕去面对自己和他人,只要敞开心扉,真正在乎你的人会永远爱你,接受你的。我想让年轻人知道,困惑和混乱总是成长过程中自然的一部分,当你努力从茧中脱颖而出,自可以展翅飞翔。
I was born in a small town in Shandong and was raised by my grandparents, who taught me almost everything. Years later, I left home to pursue my dream, moving from one city to another, and even going abroad to study. I used to be encouraged by my grandparents, but traveling and studying abroad pushed me away from home. I barely reunited with them. Last year, when my grandparents' old house came up for sale, I realized that I needed to find a way to remember those old times.
Meanwhile, I also hope that this short could help young people deal with problems they meet in adolescence. I want them to know that they do not have to be afraid of facing them true selves or others. As long as they are willing to be open up, people who do care about you will always love and accept you. I want them to know that it is okay to feel confused and chaotic while growing up. We are all butterflies destinated to break the cocoon and fly.