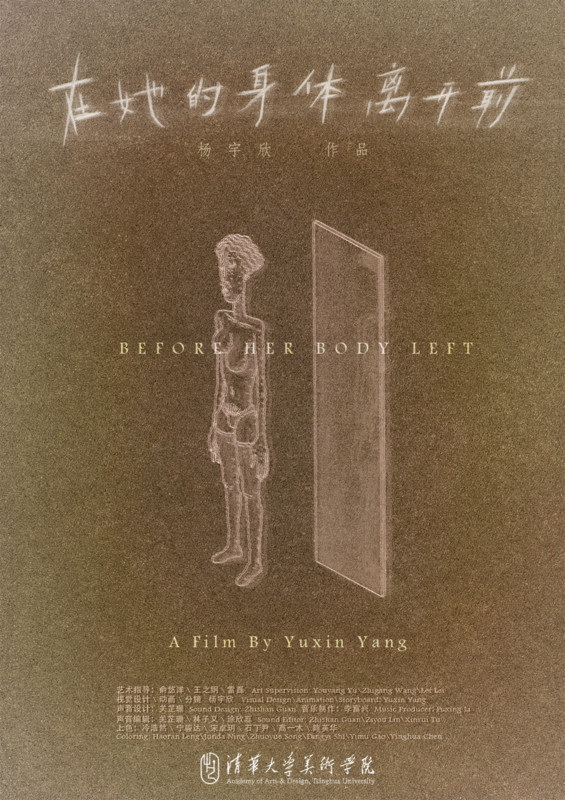 导演:杨宇欣
编剧:杨宇欣
主演:无
制片人:杨宇欣
摄影:无
类型:独立动画短片
时长:7分23秒
完成时间:2022
对白语言:无对白
字幕:英文
地区:中国大陆
制片公司:清华大学美术学院
Director: Yuxin Yang
Screenwriter: Yuxin Yang
Cast: None
Producer: Yuxin Yang
Cinematographer: None
Genre: Independent Animation Short Film
Length: 7min23s
Year: 2022
Dialogue: None
Subtitles: English
Region: China
Production Company: Academy of Arts and Design, Tsinghua University
故事梗概 Synopsis
女人与镜中映像,自我和异我的厮磨,一切都在超现实的梦境中隐秘地发生。欲望化作异形,时刻引诱她走向自由……
Trans woman, scrutinizing her reflection in the mirror. A tangling battle between the self and the allo-self, in a surreal dream, secretly happens. Meanwhile, her desires become an alien, breast floating, tentacles trembling, constantly luring her to the outside world…
导演介绍 Director Biography
杨宇欣,独立动画导演和插画师,2018年起在清华大学美术学院动画专业学习。她的艺术实践以动画为主,注重情感生活和精神活动。毕业作品曾在渥太华国际动画节,埃斯平霍国际动画节,富川国际动画节,关渡国际动画节等多个影展放映,并获得2022米兰艺术电影奖最佳学生短片奖。
Yuxin Yang, an independent animation director, was born in 2000 in Beijing, China. Since 2018, she has been studying at the Academy of Arts & Design, Tsinghua University, majoring in animation in the Department of Information Art and Design. She specializes in 2D animation and multi-material experiments and is keen on surrealistic and poetic things. Before Her Body Left is her graduation project, completed in 2022.5.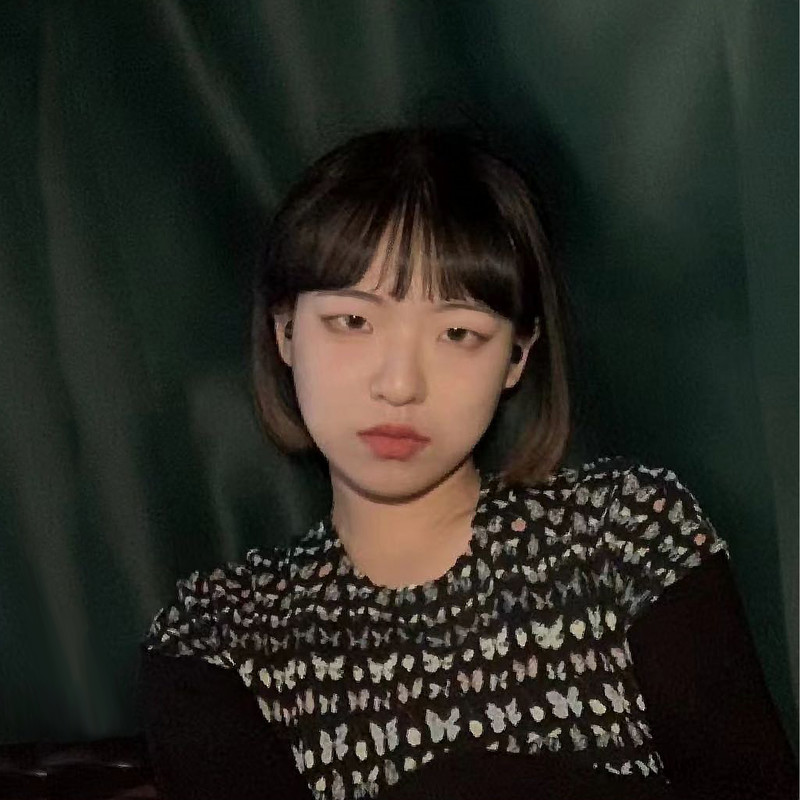 导演阐述 Director Statement
跨性别的女人、镜子中男性生殖器的倒影、隐藏在墙后的怪物。这三个角色是一个性格的区分,即本我、异我和自由。这是一个关于自我接纳的故事,不仅适用于跨性别少数群体,也适用于每个有自我认同偏见的人。我们都渴望与自己和平相处,走向我们都渴望的自由世界。
Trans woman, the reflection of male genitalia in the mirror, monster hidden behind the wall. These three roles are the differentiation of one character, namely, true-self, allo-self and desire for freedom. This is a story about self-acceptance, not only for the transgender minority, and also for everyone with a self-identity bias. We all yearn to make peace with ourselves and move towards the free world that we all aspired to.