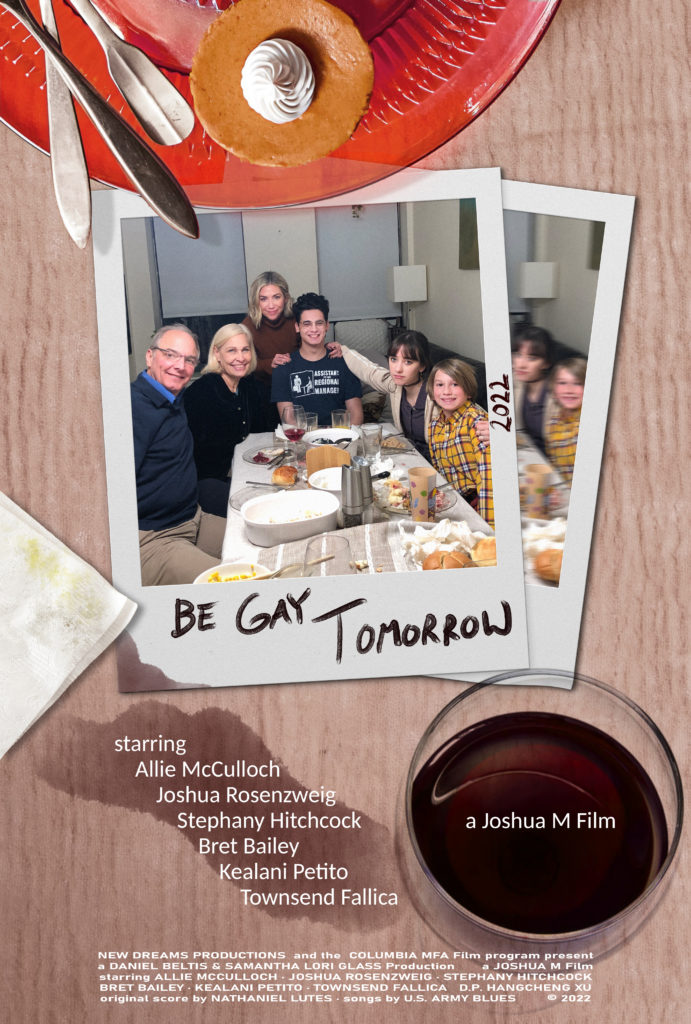 导演:约书亚·M·凯勒曼
编剧:约书亚·M·凯勒曼
主演:艾莉·麦卡洛克,约书亚·罗森茨威格,斯蒂芬妮·希区柯克,布雷特·贝利,凯拉尼·佩蒂托,汤森·法利卡
制片人:萨曼莎·洛丽·格拉斯,丹尼尔·贝迪斯
摄影:Hangcheng Xu
类型:剧情短片
时长:13分
完成时间:2022
对白语言:英文
字幕:英文
地区:美国
制片公司:哥伦比亚大学
Director: Joshua M Kellerman
Screenwriter: Joshua M Kellerman
Cast: Allie McCulloch, Joshua Rosenzweig, Stephany Hitchcock, Bret Bailey, Kealani Petito, Townsend Fallica
Producer: Samantha Lori Glass, Daniel Beltis
Cinematographer: Hangcheng Xu
Genre: Featured short
Length: 13min
Year: 2022
Dialogue: English
Subtitles: English
Region: USA
Production Company: Columbia University
故事梗概 Synopsis
汉娜是位生活困顿、拉扯着三个孩子的单身母亲,感恩节到了,她想在家请父母吃饭,却冥冥中受到孩子们的阻碍,尤其是大儿子艾伦,他打算在这天向自己的祖父母出柜。
Hannah, single, struggling mother of three, wants to host her parents for Thanksgiving, but her kids seem to keep getting in the way, especially her oldest son, Allen, who wants to come out to his grandparents.
导演介绍 Director Biography
约书亚·M是位犹太裔的美国电影导演,他出生于加利福尼亚州的萨克拉门托,但大部分成长岁月都在美国的中西部度过。19 岁时,他完成了自己的首部剧情长片。造访欧洲后,约书亚决定转型为一名工程师,并在科技界工作。直到几年前,他认为自己还是更想拍电影,因此回到了哥伦比亚大学的电影学院,目前正在攻读研究生学位。
Joshua M is a Jewish-American filmmaker who was born in Sacramento, CA but lived most of his life in the Midwest. He completed his first feature film at 19 years old. After visiting Europe, Joshua decided to become an Engineer and work in the tech world. A few years ago, he decided he'd rather be making movies. He went back to film school at Columbia University and is completing his graduate degree now.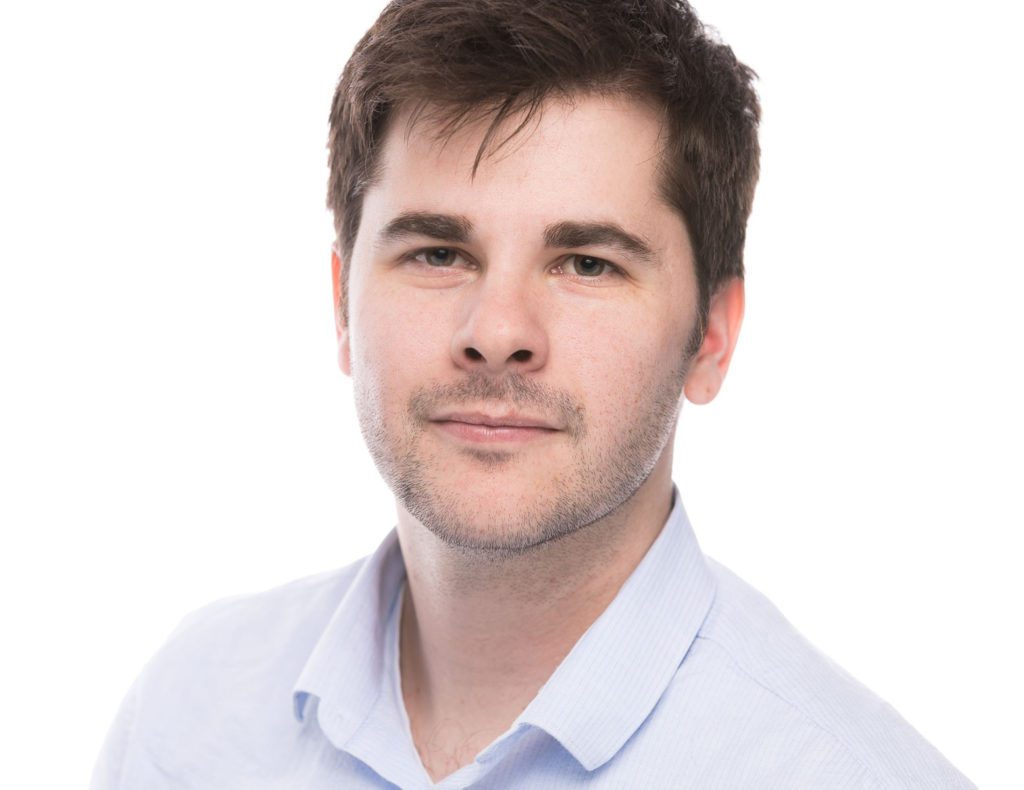 导演阐述 Director Statement
寒假总是一年当中压力最大的时候。某些时刻,你必须抉择谁才是自己真正的家人。
Winter Holidays are always the most stressful times of the year. Sometimes you have to choose who your family is.