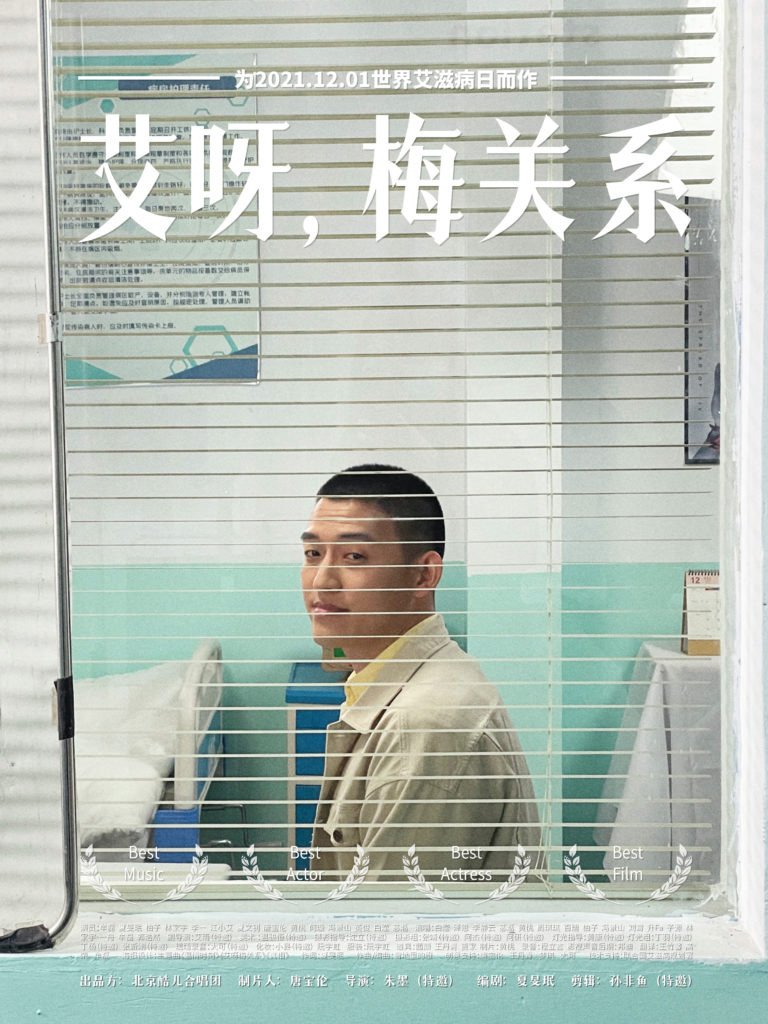 导演:朱墨
编剧:夏旻珉
主演:牟磊 夏旻珉 柚子 林家宇 李一 江小艾 夏文钊
制片人:唐宝伦
摄影:张靖 阿杰 阿研
类型:音乐短片电影
时长:6分27秒
完成时间:2021
对白语言:中文
字幕:中英
地区:中国大陆
制片公司:北京酷儿合唱团
Director: Momo
Screenwriter: Minmin Xia
Cast: Simon Mu, Minmin Xia, Sapphire, Jiayu, Rio, Alvin, Wenzhao Xia
Producer: Calcifer
Cinematographer: Jing Zhang, A Jie, A Yan
Genre: Music short film
Length: 6min 27s
Year: 2021
Dialogue: Chinese
Subtitles: Chinese, English
Region: China
Production Company: Beijing Queer Chorus
故事梗概 Synopsis
青年男子在一次高危性行为之后,到医院检测HIV。医生一连串的提问,将他再次带回那个夜晚。在等候结果的过程中,他不停的在网络上搜寻着HIV感染几率和病症。看到医院里一幕幕的相似故事,以及网络上各种不同的声音,他陷入深思。回想起过往,心中懊悔。检查的结果究竟如何,以后的生活又该如何继续,医生会给出答案吗?
After risky sex, a young man went to hospital for HIV screening. A series of questions by the doctor brought him back to that night. When he was waiting for the result, he kept searching online, concerned about the chances of him getting infected and the possible syndromes. When he saw similar scenario going on in the hospital and the diverse opinions online, he sank into thought, deeply regretting the risky sex. What would the result be, and after all this, how would he live his life? Would the doctor have an answer?
导演介绍 Director Biography
朱墨,青年导演。硕士毕业于纽约视觉电影学院导演专业,本科毕业于宾夕法尼亚州立大学电影制作专业。2020年,独立编导的短片作品《TRASH》在纽约完成制作。同年加入长片电影《山河小叙》的主创团队并担任执行导演。2021年,回国后就职于BANGstudio,与国内一线艺人合作拍摄过多部广告、TVC、MV、宣传片等。同年在FIRST惊喜影展实验室短片《阿想与铜子》担任导演,参与拍摄长片电影《半个小夜曲》担任第一副导演等。专注于研究个人风格化的叙事方式,热爱电影艺术,相信坚持理想比放弃理想容易。
Mo Zhu, a young director, graduated from the New York School of Visual Cinema with a master's degree in directing and from the Pennsylvania State University with a bachelor's degree in filmmaking. In 2020, she wrote and directed his own short film "TRASH", which was produced in New York. In the same year, she joined the production team of a feature film "A chat" and served as the executive director. In 2021, after returning to China, she worked at BANG-studio and collaborated with Chinese top artists on a number of commercials, TVCs, music videos and promotional videos. In the same year, she directed "Xiang and Tongzi", a short film for FIRST Surprise Film Festival Lab. Zhu also participated in the shooting of a feature film "Half Serenade" as first assistant director. Focusing on exploring personal stylized narrative, Zhu is passionate about film art and believes that it is easier to stick to an ideal than to give up on it.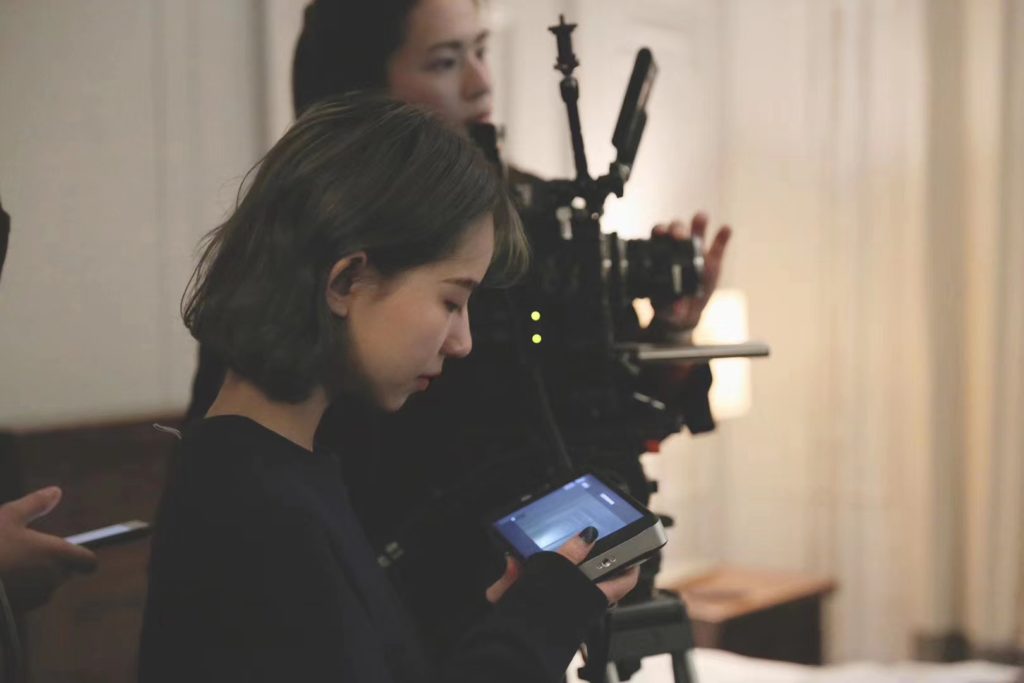 导演阐述 Director Statement
当我们谈论性的时候,我们应该谈什么?短片以音乐剧的叙事形式,聚焦在艾滋病检测这一特定的时间节点,在医院这个单一空间里讲述了几个身份和背景各异的检测者对待检测结果的反应。短片围绕着主线里男主角因为一次"不安全性行为"而到医院里进行艾滋病检测,在检查、等待、出结果的过程中,主角作为一个观察者,他眼中的别的个体和家庭在面对相同的一件事情的不同反应,从而对自己的经历的反思和领悟。虽然主线是通过男主角的行动展开,短片的第二段着重强调的是群像描写。除了艾滋病科学防疫的主题外,想通过群像表达的是,这件事可能会发生在每一个普通的人、普通的家庭中。短片中还穿插着一些黑幕背景的画面,代表着网络空间里的发表评论的路人,甚至是网络暴力的键盘侠,想要借这样的叙事方式影射性教育的缺失,以及健康知识传播的重要性。在短片的最后,医生的歌词"虽然这种病被称作艾滋,但生命不会因此而停止。"希望听完这首歌,看完这部短片,观众能够提高防疫意识的同时,消除偏见和歧视,引发一些思考。
When we talk about sex, what exactly are we talking about? This short film takes the form of musical, focusing on HIV screening, showing the different reactions people from different background had when they waited for the result for HIV screening in the hospital. The main character of this film, a young man, went to the hospital after risky sex. When he was waiting for the result, he observed other individuals and families in similar situations hence reflected upon his own experiences. Although the story mainly focuses on the young man, the second part of the film portraits the people came for HIV screening in the hospital as a group. This film tries not only to advocate the scientific prevention of AIDS, but also to raise the public awareness that what happened to the main character can happen to any individual or family, that lack of sex education has an impact on the society, and that it is important to spread knowledge concerning disease prevention. At the end of the film, the doctor said to her patient:" Even though the disease is called AIDS, life won't end today." We hope that the film can raise public awareness as well as eliminate discrimination.