1/3600000
1/3600000
导演|王玮莎
编剧|王玮莎
主演|陈翼宇航、王睿思
制片人|王玮莎、张乂屯
摄影|林志
类型|剧情短片
时长|16分钟
完成时间|2021
对白语言|无对白
字幕|中英
地区|中国
制片公司|无
故事梗概
1/3600000是一部16分钟的带有实验色彩的科幻短片。
在未来的2051年,一场人们从未见识过的虫灾让整个世界深陷泥沼,"虫子"成为他们最大的敌人。为此人类制造了3600000台名为"清洁工"的仿生机器人与害虫抗衡,自己却消失在夜色之中。
我们的主角正是这3600000台"清洁工"的其中之一。在散发着久效磷气味的虫子的尸体之间,她发现了一只被人遗落的VR眼镜——不知受到了谁的感召,她从日复一日的杀虫生活中挣脱出来,得以一瞥人类为自己铸造的的梦幻世界……
导演介绍
王玮莎,本科毕业于中国传媒大学,硕士毕业于中国电影资料馆,后作为一名作者和记者进行工作。
导演阐述
1/3600000讲述的是发生在未来的故事,融合了多个如"后末世""虚拟现实"这样的科幻元素和子类型。但透过它的超现实外壳,你会发现最终它讲述的是一件非常当代的事——那就是现代社会中,我们作为一名现有法则下的"生存者",和作为一名拥有独立追求的"人",这两种身份之间的矛盾。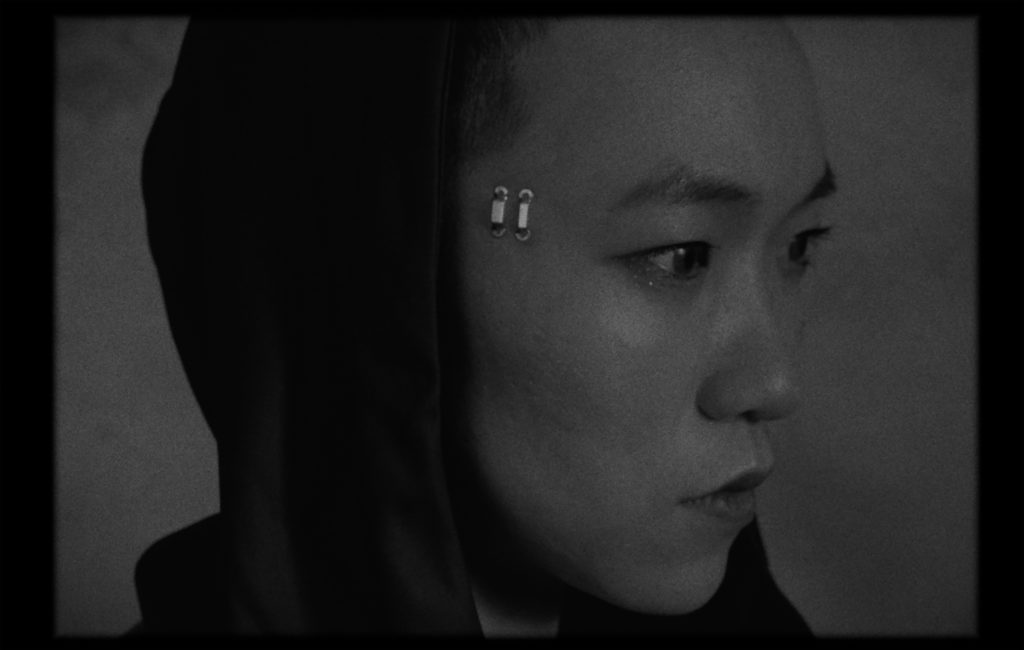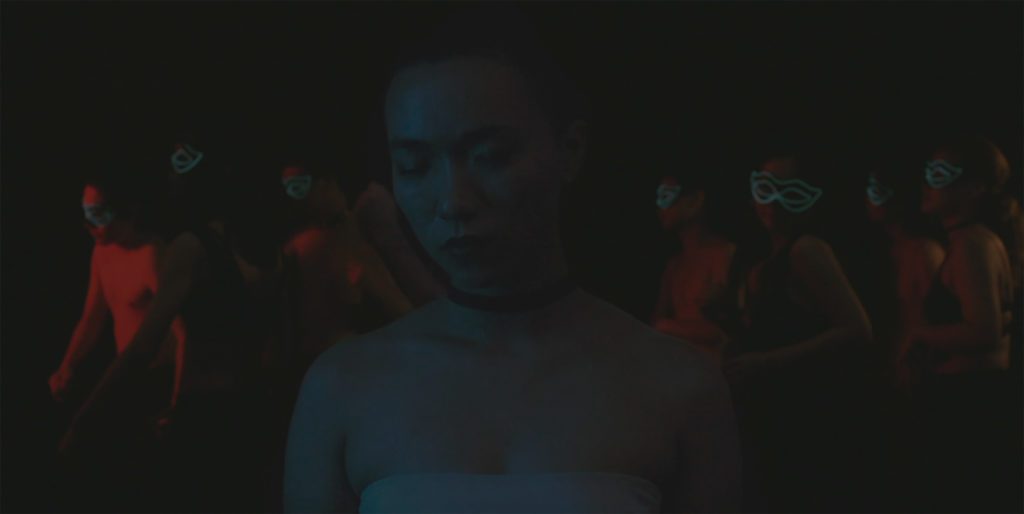 Director|Isa Wang
Screenwriter|Isa Wang
Cast|Yiyuhang Chen, Nicok Wang
Producer|Isa Wang
Cinematographer|Zhi Lin
Genre|Featured Short Film
Length|16min
Year|2021
Dialogue|No Dialogue
Subtitles|Chinese, English
Region|China
Production Company|None
Synopsis
1/3600000 (One in Three Million, Six Hundred Thousand) is a 16-minute sci-fi short film with a strong influence from experimental cinema.
In 2051, an insect plague the world has never seen falls upon the human race. "Bugs" have become the biggest enemies to humans, that they manufactured 3600000 "cleaners", a type of intelligent humanoids, to fight against the pest. Leaving the heritage behind, they disappeared into the deep night.
Among the remains of insects and the smell of monocrotophos, one of the "cleaners" found a pair of VR glasses. Under the mysterious summoning, she broke away from the never-ending routine of killing, and cast a glimpse into the virtual dreamland human have built for themselves.
Director Biography
After graduating from China Film Archive in M.A. Film Studies, Isa Wang has been working as a writer and a journalist.
Director's Statement
1/3600000 is a story about the future, engaging multiple sci-fi elements and sub-genres such as "post apocalypse" or "virtual reality". However, if one takes a closer look at its core beneath the surreal shell, 1/3600000 is a modern story about the current society we all live in-it's about the constant struggles we have between our two identities- "survivors" under the existing rules of modern society, or "individuals" with their own dreams and pursues.