晓迪
Xiaodi
导演|陈军米、高国
编剧|高国、李硕、王明海、陈军米
主演|黄晓迪
制片人|陈军米
摄影|李硕、高国、陈军米、王明海
类型|纪录片
时长|45分钟
完成时间|2021
对白语言|普通话、西南方言
字幕|中英
地区|中国
制片公司|同志亦凡人
故事梗概
在跨性别女孩黄晓迪17岁生日那天,全家人团聚在一起为她庆生。饭后,父母叫她上车,要带她挑选生日礼物。然而,等待她的不是商店,而是位于重庆歌乐山上的一所"网瘾学校"。父母相信,这样能够扭转晓迪,使她成为一个"正常"的男孩子。身陷"私人监狱",晓迪学会了屈服。面对暴力和羞辱,她忍辱负重,博取教官的信任。在她的耐心等待下,一个逃跑的机会终于降临。
导演介绍
陈军米目前生活在北京,他关注LGBT年轻人的境遇,曾尝试运用影像倡导反校园霸凌和预防LGBT青少年自杀。《晓迪》是他的第一部纪录片。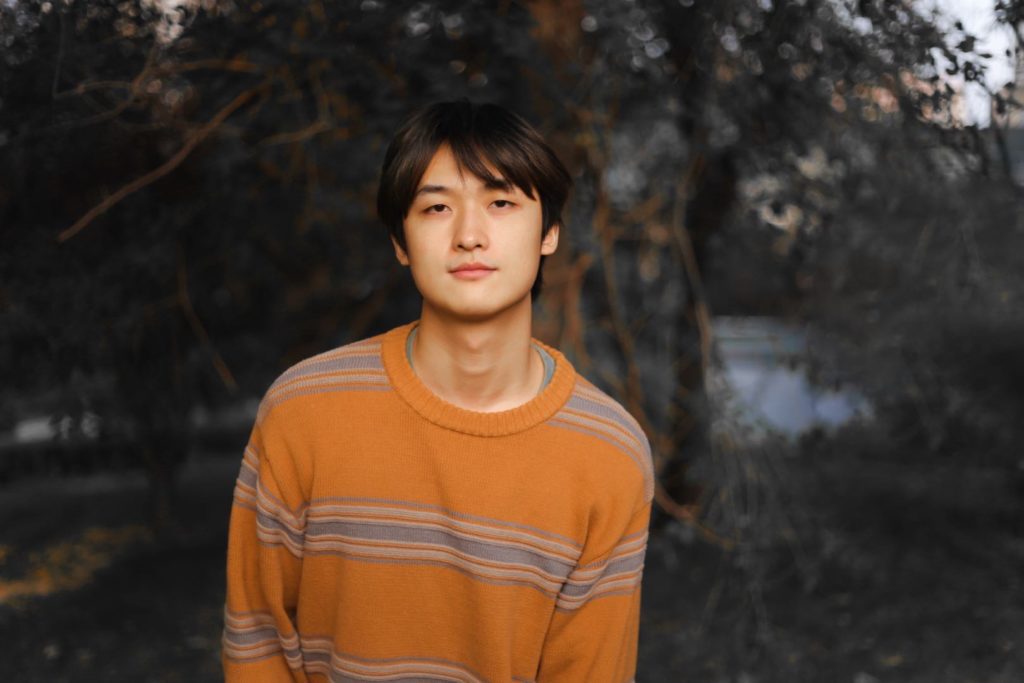 高国,酷儿,1997年生陕西西安人。2019年本科毕业于西安美术学院版画系,前西安美院橄榄树公益小组社长。毕业后从事编导工作,现居北京朝阳。
导演阐述
尽我们所能,将抽象的"扭转治疗",通过影像打造为一种独特的体验,让人们感受到这种做法对于人格的侮辱以及尊严的摧残。同时我们回顾晓迪的个人成长史和家庭回忆,帮助观众理解一个跨性别者经历和成长历程。
Director|Junmi Chen, Guo Gao
Screenwriter|Guo Gao, Shuo Li, Alexis Wang, Junmi Chen
Cast|Xiaodi Huang
Producer|Junmi Chen
Cinematographer|Shuo Li, Guo Gao, Junmi Chen, Alexis Wang
Genre|Documentary
Length|45min
Year|2021
Dialogue|Mandarin, Southwestern Mandarin
Subtitles|Chinese, English
Region|China
Production Company|Queer Comrades
Synopsis
On the 17th birthday of transgender girl Huang Xiaodi, the whole family gathered to celebrate her birthday. After dinner, her parents asked her to get in the car and take her to buy a birthday present. However, what awaited her was not the store, but an "Internet addiction school" on Gele Mountain in Chongqing. They believed that this would convert Xiaodi and make her a "normal" boy. Trapped in a "private prison", Xiaodi learned to give in. In the face of violence and humiliation, she suffered disgrace to won the trust of instructors. Under her patience, a chance to escape finally came.
Director Biography
Chen Junmi, who lives in Beijing, is concerned about the situation of young LGBT people and has tried to promote anti-bullying in campus and prevent suicide among LGBT teenagers with films. Xiaodi is his first documentary.
Gao Guo, a queer born in Xi'an, Shaanxi Province in 1997.
He graduated from the Engraving Department of Xi'an Academy of Fine Arts in 2019 and was the former president of the Group of XAFA Olive Tree Public Welfare Society. After graduation, he worked as a choreographer and director, and now lives in Chaoyang, Beijing.
Director's Statement
Try our best to turn the abstract so-called "conversion therapy" into a unique experience through film, which makes people feel the insult to personality and the destruction of dignity. At the same time, we reviewed Xiaodi's personal growth history and family memories to help the audience understand the experience and growth process of a transgender person.