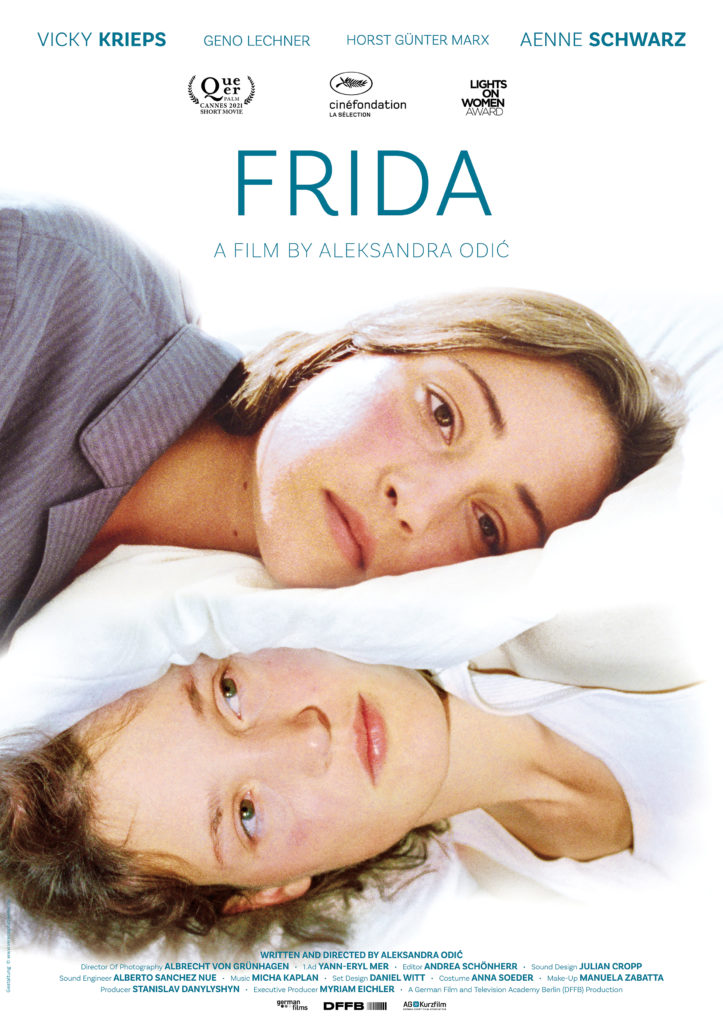 导演:亚历珊德拉·奥迪奇
编剧:亚历珊德拉·奥迪奇
主演:薇姬·克里普斯、安内·施瓦茨、吉诺·利希纳、霍斯特·贡特·马克斯
制片人:斯坦尼斯拉夫·丹伊尔辛
摄影:阿尔布雷克特·冯·格鲁姆哈根
类型:剧情短片
时长:22分48秒
完成时间:2021
对白语言:德语
字幕:英文
地区:德国
制片公司:斯坦尼斯拉夫·丹伊尔辛、德国电影电视学院
Director: Aleksandra Odić
Screenwriter: Aleksandra Odić
Cast: Vicky Krieps, Aenne Schwarz, Geno Lechner, Horst Günter Marx
Producer: Stanislav Danylyshyn
Cinematographer: Albrecht von Grünhagen
Genre: Fiction, Drama Short film
Length: 22min48s
Year: 2021
Dialogue: German
Subtitles: English
Region: Germany
Production Company: Stanislav Danylyshyn, German Film and Television Academy Berlin (DFFB)
故事梗概 Synopsis
影片讲述了一位年轻护士与她所照料的病人弗里达之间的故事,两人年纪相仿。她们时而保持距离,时而又似乎渴望更近一步的亲密。
An encounter between a young nurse and her patient of the same age, Frida, on the border of professional distance and the desire for closeness.
导演介绍 Director Biography
亚历珊德拉·奥迪奇出生于波黑,童年时为躲避战乱举家移居德国。她是一名演员,后来又在德国电影电视学院学习导演。2021年她凭借本片获得戛纳国际电影节酷儿棕榈短片奖,同时还获得了Lights on Women奖,该奖旨在鼓励前途无量的女性电影人。
Aleksandra Odić was born in Bosnia-Herzegovina. As a child she emigrated to Germany with her family due to the war. Her work as an actress was followed by film directing studies at the DFFB, the German Film and Television Academy of Berlin. In 2021 she was awarded in Cannes with the Queer Palm for her short movie Frida and won the Lights on Women Award honoring promising female filmmakers.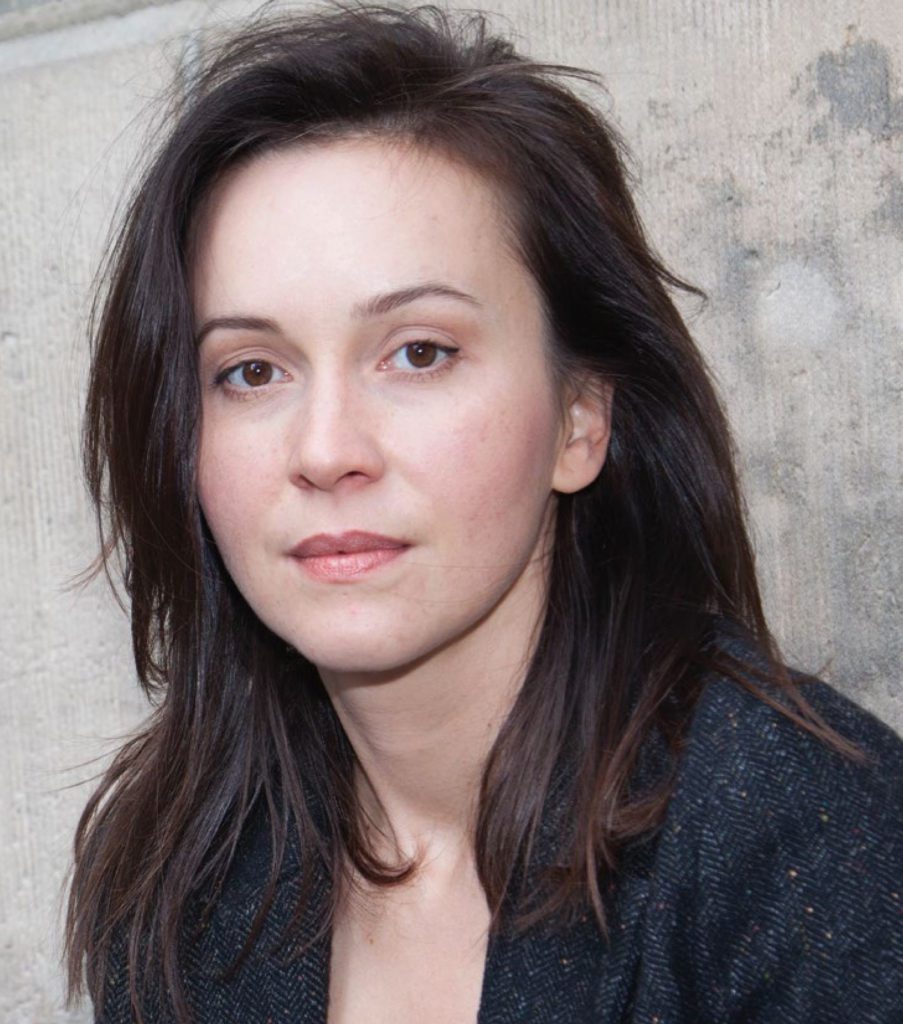 导演阐述 Director Statement
对将死之人的同情与亲密这一主题一直很打动我,也贯穿我的整个创作和生活。同龄人的死亡,映照出拥有不同人生际遇的我们自身生命的限度。
Empathy and closeness towards another person against the background of approaching death are themes that have accompanied and moved me in my life and work. The death of people one's own age mirrors one's own mortality in another life story.