好奇精灵
Fairyocious
导演|法比安·亚拉
编剧|法比安·亚拉
主演|卡普辛·莱斯皮纳斯、安格-尼科拉斯·卡斯特罗蒂、玛丽-皮埃尔·努维奥、布里吉特·奥布里、吉纳维夫·埃马努埃利、埃尔热·巴尔巴加洛、纳撒尼尔·马尼
制片人|RESPIRO PRODUCTIONS
摄影|托马斯·雅克
类型|短片
时长|13分钟21秒
完成时间|2019
对白语言|法语
字幕|英语
地区|法国
制片公司|RESPIRO PRODUCTIONS
故事梗概
西蒙:"妈妈,我想变成女孩。"阿尔玛愣住了。她不知道该如何回应这样的情况:从现在开始,她八岁的儿子想要穿成仙女的样子去学校。随后她向邻居寻求帮助。没过多久,整栋楼都在讨论西蒙选择自己性别的权力。
导演介绍
我当了十多年的演员,曾在许多电影中担任主角,如在入选柏林电影节以及2016年欧洲电影奖的《利普曼》(导演尤里斯·赫尔曼)中饰演塞巴斯蒂安。
导演阐述
最近,我在第十三届"新电影院"剧本大赛中获奖,让我有机会指导我的第一部短片《咔嚓!》。它迄今为止已经赢得了大约50个奖项,包括"巴黎德凡特法院"节上的"法兰西岛之旅"奖。因为这段经历,我得以完成我的第二部短片《斐洛斯》,由"HLM sur Cour(t)"竞赛中的获胜公司Respiro Productions制作出品,也得到了Arte、TV5 MONDE、CNC和科西嘉岛的支持。迄今为止,它已经在20个电影节中获得了20个奖项。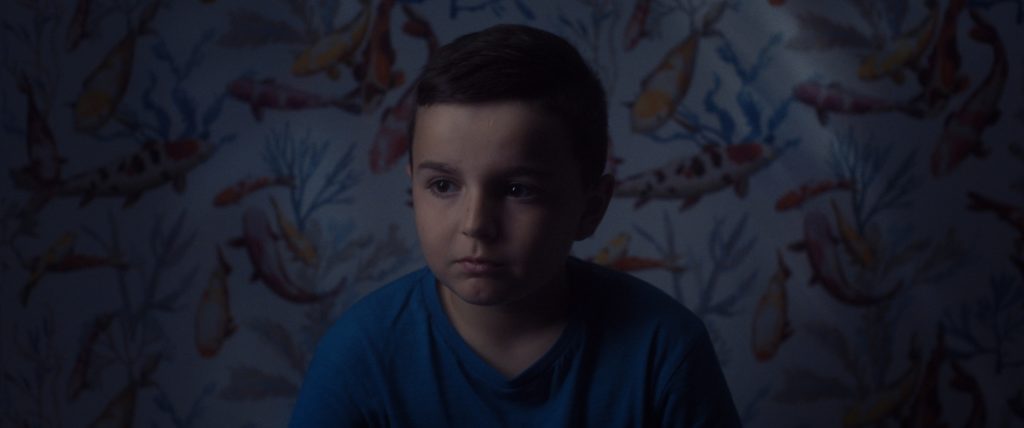 Director|Fabien Ara
Screenwriter|Fabien Ara
Cast|CAPUCINE LESPINAS, ANGE-NICOLAS CASTELLOTTI, MARIE-PIERRE NOUVEAU, BRIGITTE AUBRY, GENEVIÈVE EMANUELLI, ERGE BARBAGALLO, NATHANAÊL MAÏNI
Producer|RESPIRO PRODUCTIONS
Cinematographer|Thomas JACQUET
Genre|Short Film
Length|13min21s
Year|2019
Dialogue|Français
Subtitles|English
Region|France
Production Company|RESPIRO PRODUCTIONS
Synopsis
SIMON : "I want to be a girl, mommy." Alma freezes. She doesn't know how to react: from now on, her 8-year-old son wants to dress up like a fairy to go to school. She asks for help from her neighbors. Soon the whole building is debating about Simon's right to his gender choice.
Director Biography
I've been an actor for more than ten years, I acted in several leading roles such as Sebastian in LIEBMANN by Jules Hermann, selected at the "Berlinale", and at the 2016 "European Film Awards".
Director's Statement
Recently, I was laureate of the thirteenth edition of the "Nouveaux Cinémas" screenplay competition, which allowed me to direct my first short film "CLAC! "which has won about fifty prizes to date, including the "Ça tourne en Ile de France" prize at the "Paris Courts Devant" festival. Thanks to this experience, I was able to direct my second short film " Féeroce ", produced by Respiro Productions, winner of the "HLM sur Cour(t)" competition, with the support of Arte, TV5 MONDE, the CNC, and the Corsican region. It has won to date twenty awards out of twenty festivals.