吾之绿床
Our Bed is Green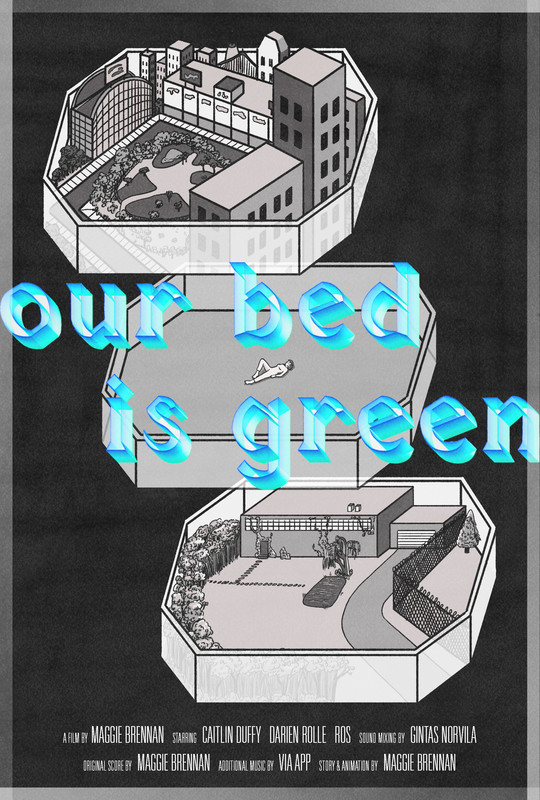 导演|玛吉·布伦南
编剧|玛吉·布伦南
主演|凯特琳·达菲、达里安·罗尔、罗斯
制片人|玛吉·布伦南
摄影|无
类型|动画短片
时长|7分钟11秒
完成时间|2021
对白语言|英语
字幕|英语
地区|美国
制片公司|无
故事梗概
在与让人迷失方向的世界和强烈的迷恋斗争时,Cecily发现自己来到这样一个领地——一个允许来访者创建真实场所和人的虚拟复制品的虚拟现实装置。
导演介绍
玛吉·布伦南是一位动画师、电影制作人、漫画家和音乐家。长岛长大,现居纽约皇后区。她的动画电影曾在世界各地的音乐节上展映,包括西南偏南音乐节, 西雅图国际电影节,棕榈泉国际短片电影节,RiverRun电影节,雅典国际视频电影节等等。她的漫画曾在《纽约客》《The Fader》《Inverse》等杂志上发表。除此之外,她还为一些企业和商业客户制作插图和动画。
导演阐述
我的作品经常涉及新兴或未来科技,因为我觉得围绕着基本"主题"可讲述的故事都被讲完了——推理小说或科幻小说是一种有意思的形式来探索已被大量讨论过的想法,如爱、压抑、孤独等。在个人层面上,我是一个相当激进的网民,我花了很多时间思考像我这样的人的心理,他们可能通过互联网逃避或试图弄清离线生活的意义。我个人在网上表达并探索自己身份的多重方面,而这些在"现实"生活中对我来说是难以处理的(我给"现实"加了引号,因为显然数字空间也是真实的……你能懂我的意思吧!)当然,幻想在互联网出现之前就已经存在了,但你多多少少受到了自己的记忆和思想的限制。互联网是一个永无止境的黑洞,它承载着越来越多的个人信息和数十亿人的生活映射。这会如何改变我们与自己以及与认识的人之间的关系呢?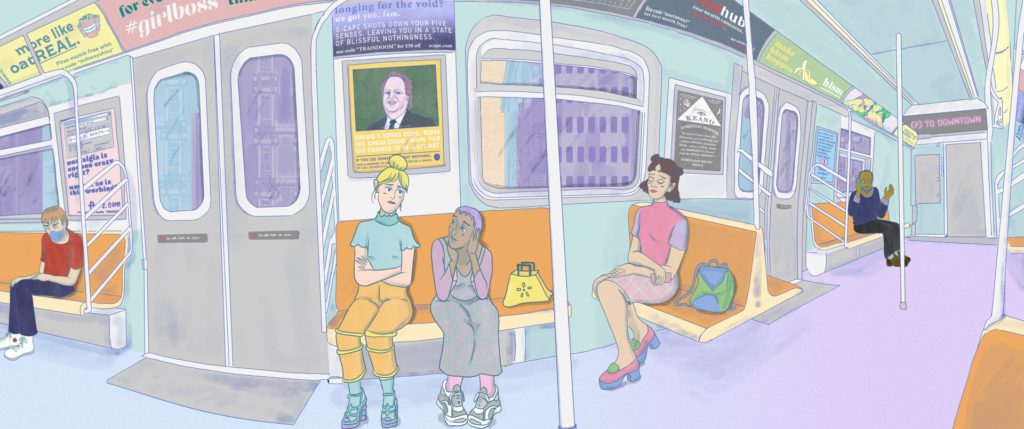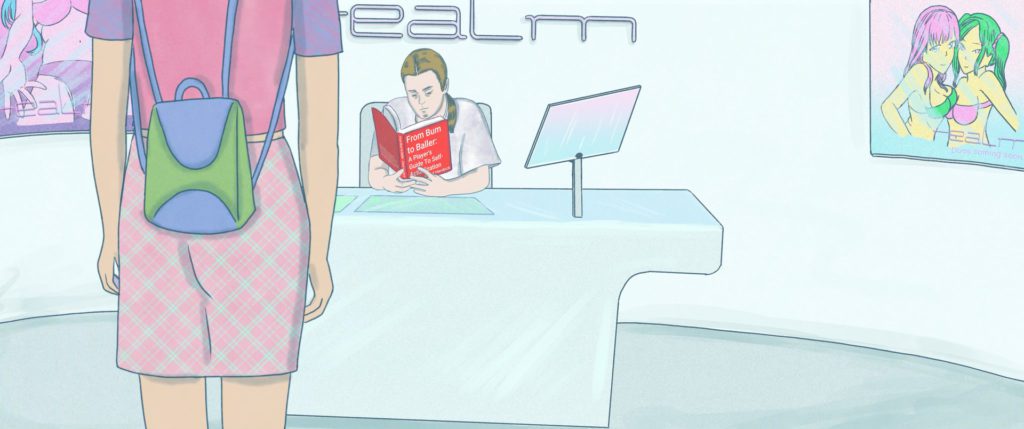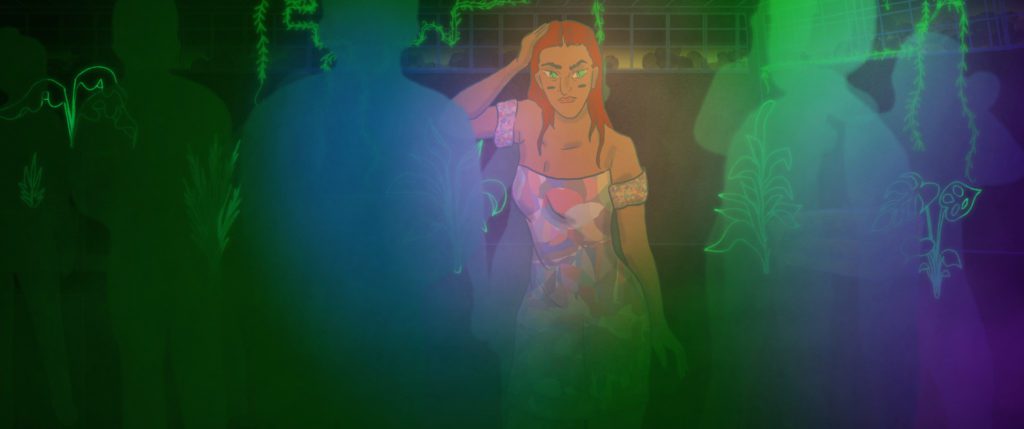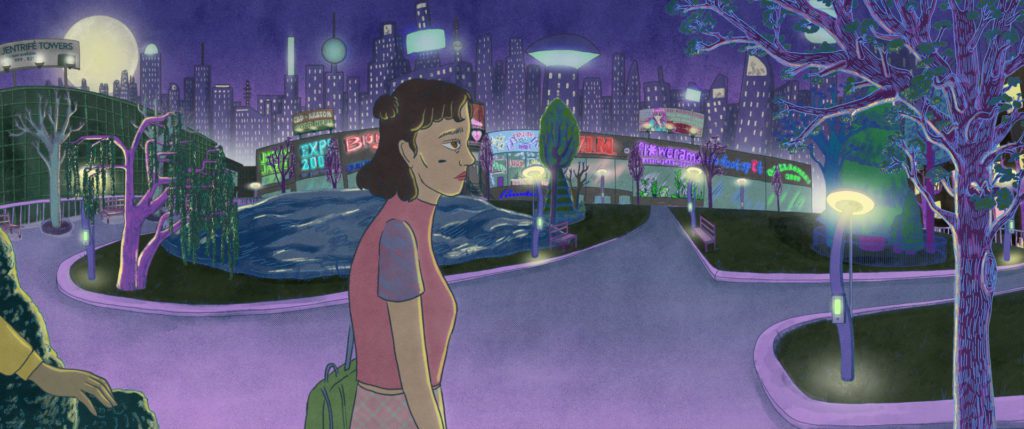 Director|Maggie Brennan
Screenwriter|Maggie Brennan
Cast|Caitlin Duffy, Darien Rolle, Ros
Producer|Maggie Brennan
Cinematographer|None
Genre|Animated Short Film
Length|7min11s
Year|2021
Dialogue|English
Subtitles|English
Region|USA
Production Company|None
Synopsis
Grappling with a disorienting world and an intense fixation, Cecily finds herself visiting Realm–a virtual reality facility that allows clientele to create virtual facsimiles of real-life places and people.
Director Biography
Maggie Brennan is an animator, filmmaker, cartoonist, and musician. She grew up on Long Island and lives in Queens. Her animated films have screened in festivals worldwide including SXSW, SIFF, Palm Springs ShortFest, RiverRun, AIFVF, and more. Her comics have been published by The New Yorker, The Fader, Inverse, and elsewhere. She has also produced illustrations and animations for a number of corporate and commercial clients.
Director's Statement
I have often made work that involves new or near future technologies because I sort of feel like every possible story has already been told in terms of basic "themes" — speculative fiction or sci-fi is a fun way to interrogate otherwise heavily explored ideas like love, repression, isolation, etc. On a personal level, I am a fairly Aggressively Online person and I spend a lot of time thinking about the psychology of someone like me who perhaps uses the internet to hide from or make sense of life offline. I personally express and explore a lot of aspects of my identity online that are difficult for me to deal with in "real" life (I put "real" in quotes because obviously digital spaces are real… you get what I mean!). Fantasy existed before the internet, of course, but you were somewhat limited by your own memory and thoughts. The internet is a never-ending blackhole that becomes more and more loaded with personal information and reflections of billions of people's lives. How does that change our relationship to ourselves and the people we know?