不完美的完美
Imperfectly Complete
导演|邱新达
编剧|邱新达
主演|克莉丝·昂、扎乌·迈·赫特
制片人|克莉丝·昂、维克多·曹
摄影|内森·沃特兰
类型|剧情短片
时长|14分钟
完成时间|2021
对白语言|缅甸语、英语
字幕|中英
地区|美国
制片公司|美国南加州大学电影学院
故事梗概
露西照顾同为缅甸移民却盲眼的网络歌手欧文多年,两人互有情愫。欧文即将手术重见光明,露西却挣扎是否该坦承自己隐藏多年的身份。
导演介绍
邱新达(Bruce Chiu),编剧、导演,出生于台北,现旅居洛杉矶。于台北拍摄广告多年后,他至美国南加州大学(USC School of Cinematic Arts)进修电影硕士,主修导演,擅长家庭写实与社会议题剧情片。在美期间创作多部短片,并入围多个国际电影节,包括英国瑞丹斯影展(Raindance Film Festival)、加拿大多伦多亚洲国际影展、美国亚特兰大同志电影节、台湾酷儿影展等。
导演阐述
酷儿即使认同自己的身份,对于在所爱的人面前完全揭露自己依旧是个不亦跨越的鸿沟。本片即在探讨这个第二个接纳的过程。藉由美籍缅甸裔跨性别演员克莉丝(Chrissy)的诠释,本片展现酷儿心里的挣扎,同时也呈现他们善良、勇敢、坚强的一面,更要对所有的人说,不论你是谁,你都值得被爱。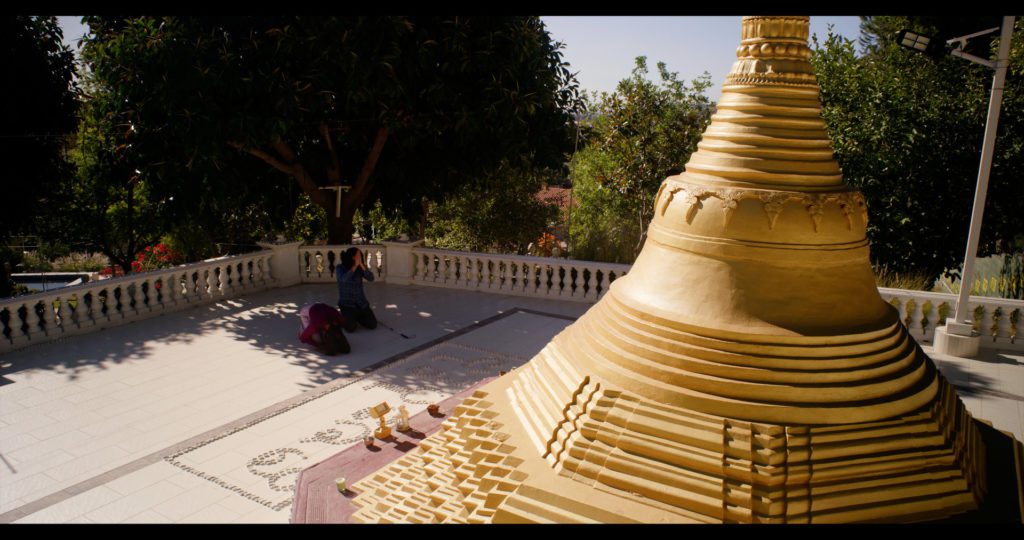 Director|Bruce Chiu
Screenwriter|Bruce Chiu
Cast|Chrissy Aung, Zaw Myo Htet
Producer|Chrissy Aung, Victor Tsao
Cinematographer|Nathan Votran
Genre|Short film, Drama
Length|14 min
Year|2021
Dialogue|Burmese, English
Subtitles|Chinese, English
Region|United States
Production Company|USC School of Cinematic Arts
Synopsis
Lucy has been taking care of Owen, a blind guitarist she admires for years. When Owen is about to get his vision back, Lucy faces the struggle of whether to reveal her true identity to Owen since the nightmare of her past still haunts her.
Director Biography
Bruce Chiu is a director and screenwriter, born in Taipei and based in Los Angeles. He worked in the advertising industry for many years in Taipei before going to the U.S. to study filmmaking at the School of Cinematic Arts, University of Southern California. He specializes in making dramas on family and social issues. In his time in the U.S. he made many short films and was selected for several international film festivals including Raindance Film Festival, Toronto Reel Asian Film Festival, Out on Film Atlanta's LGBTQ Film Festival, Taiwan International Queer Film Festival, etc.
Director's Statement
Even if a queer person acknowledges their identity, truly revealing oneself before their loved ones is often still a gap that cannot be bridged. This film explores this second process of acceptance. Through the interpretation of American-Burmese transgender actor Chrissy, the film shows queer people's inner struggles but also presents their kind, brave, and strong side, and even more importantly, tells everyone, no matter who you are, that you deserve to be loved.