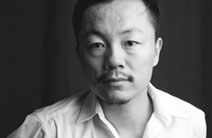 魏建刚
公益组织从业人员,联合国开发计划属"亚洲同志"项目顾问(2015-2017),2016德国柏林电影节"泰迪熊"奖评委,2013年丹麦哥本哈根酷儿电影节评委。
魏建刚从2005开始参与制作影像作品,同时利用影像来帮助社会运动的发展。从2007年开创了中国第一个独立网络视频节目"同志亦凡人",到现在为止由他导演的同志亦凡人已经制作了上百部视频节目,视频总阅览量超过4000万人次。    
Xiaogang
was born and raised in Xinjiang, China. He was trained as an actor at the drama department of the Xinjiang Arts Institute in Urumqi and at the Shanghai Drama Academy. Having a passion for community work and a drive to contribute to social change, Xiao Gang has continually searched for meaningful ways to share his drama skills with others and to use them in socially relevant ways.
After finishing his studies, he moved to Beijing where he starred in various socially engaging theatre plays and movies. He was a drama teacher at various schools and universities and also successfully developed and implemented a program of drama workshops for different Beijing NGOs. He continues to volunteer for NGOs based in Beijing, and has been a consultant for UNICEF since 2005.
During recent years he started to engage himself on the production side of various film- and other productions benefiting different social movements in China. His most recent feats include the co-production of "I Want to Grow Old in China"(documentary) and the founding of the LGBT webcast "Queer Comrades", for which he hosted and directed more than 50 half-hour episodes.