《金門銀光夢》
Golden Gate Girls
2013 | 90 min |魏時煜S.Louisa Wei
纪录长片 Feature Documentary
编剧 Screenwriter
魏時煜 S.Louisa Wei
主演 Cast
伍錦屏 Sally Ng,小燕飛 Siu Yin Fei, 馬金鈴 Margareta Ma,朱迪絲梅因 Judith Mayne
制片人 Producer
羅卡 Law Kar, 魏時煜S.Louisa Wei
摄影 Cinematographer
魏時煜 S.Louisa Wei
对白语言 Languages
英中 English, Chinese
字幕 Subtitles
中英 Chinese, English
制作机构 Production Group
藍后文化傳播有限公司 Blue Queen Cultural Communication Ltd.
故事梗概 Synopsis
電影史上留名的女性導演遠比男性為少,1950年代以前的更備受忽視,本片追蹤太平洋戰爭爆發前後在美國和香港從事電影製作的女影人伍錦霞(1914-70)的事蹟。她是出生於三藩市的華僑第三代,早在1935年就在美國獨立拍製粵語片,並在香港和美國兩地製編導了8部粵語片,皆富於東方女性主義色彩。伍錦霞一生特立獨行、一身男裝打扮,人皆稱為「霞哥」,報界則譽之為「華南首位女導演」,生前花邊新聞極多,死後卻被人遺忘了二十多年。直至近年她的影片、遺物陸續被發現才漸有人研究。本片製作者搜集了大量有關影片、圖片和文獻,編導魏時煜赴美國訪問了伍的親友、同事,歷時兩年。並以伍氏和同期揚名國際的華裔女星黃柳霜(1905-61),40年代荷里活僅有的女導演桃樂西‧阿玆納(1897-1979)的事蹟作出對比。影片嘗試用國際的目光探視女性電影人在男性操控的電影工業中的奮鬥、起落,大變動時代中特別是大戰時期女性地位的提升,抗日戰爭中伍錦霞和黃柳霜作為華裔女影人的思想感情、和對祖國的貢獻,以及戰中和戰後她們的事業與命運。經過大量的資料搜証和訪問,本片重構伍錦霞由童年到青中年在美國和香港的經歷,包括她的家庭、事業、愛情和友情。在引用了一些珍貴的影片和新聞片之外更有不少一手圖片,構成這本以影像論述影人及其時代的傳記片,也是對跨地區、跨文化、跨性別的先驅伍錦霞,和她的同時代影人的致敬。
Hong Kong's first "directress" was a San Francisco native and an open lesbian. Esther Eng (1914-1970) was a true pioneer in many senses. She made eleven Cantonese language films—one in Hollywood, five in Hong Kong, three in California, one in Hawaii and one in New York—all for Chinese audiences before, during and after WWII. She gave Bruce Lee his screen debut in his role as a baby girl in her 1941 film Golden Gate Girl. When production slowed in the 30s and 40s, she helped her father with his Chinese film import business and, later, ran theatres in New York that screened Chinese movies. While in New York City, she also opened at least four restaurants, including the Esther Eng Restaurant, a fine dining establishment frequented by celebrities like Marlon Brando and Tennessee Williams. Following her death in 1970, her obituary appeared in both Variety magazine and TheNew York Times.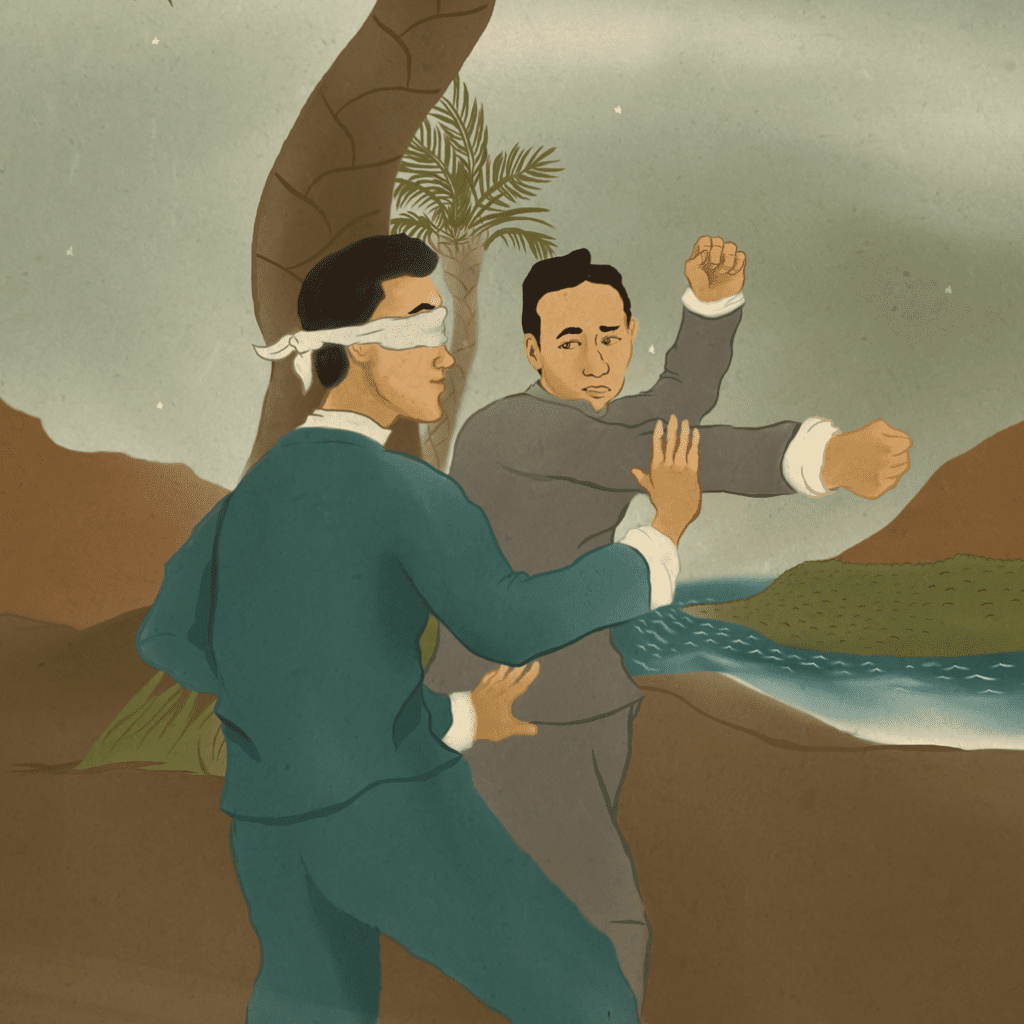 After the retirement of director Dorothy Arzner in 1943 and before Ida Lupino began directing in 1949, Esther Eng was, in fact, the only woman directing feature length films in America. However, the most conspicuous trace of her can be found in the vestiges or her New York City restaurant: the store front forms part of the iconic cityscape that decorates the cover of Madonna's first album. Drawing on the marks she left in both the Chinese and English press, this film begins to recover some of her lost stories. Clips from her two surviving films, stills and posters from her other eight motion pictures, photos from her six personal albums, newsreels of San Francisco as she saw them, as well as hundreds of archival images are all collected to present her life and the tumultuous time in which she lived in a stunning display of visuals.
Golden Gate Girls is not just a biographical portrait of Esther Eng; it is also a tribute to pioneer women filmmakers working on both sides of the Pacific, and the courage with which they crossed boundaries of language, culture, race and gender.
导演简历 Bio-Filmography of Director
魏時煜,九十年代初到加拿大留學,獲得電影學博士。2001年移居香港,開始在香港城市大學任教。2003年起開始拍攝記錄片。2006年她的第一部記錄短片《崔健:搖滾中國》在香港有綫電視第13頻道播出。之後,她和上海女導演彭小蓮合作完成了首部記錄長片《紅日風暴》,分別于2007年和2009年在阿姆斯特丹國際紀錄片電影節和香港國際電影節放映,受到各地媒體好評,並受到學術界重視,很多學者撰文稱讚影片對於歷史書寫、對於紀錄片發展所作出的貢獻。從2009年起,她和監製羅卡合作,開始製作關於香港首位女導演伍錦霞的紀錄片《金門銀光夢》。2013年影片完成後,4月1日在香港國際電影節首映,立即引起國際媒體的重視。《好萊塢報道》稱本片的最大長處在于"把個人故事、時代背景和社會風氣作了無縫縫合,但留給觀衆很多解讀的可能性";香港的《南華早報》、《明報》,以及美國之音等媒體對導演進行了採訪,認爲她為香港歷史的書寫作出的貢獻。本片將于2013年10月20日又作爲閉幕電影在臺灣女性影展上放映,其後還會在英國、美國各地的影展放映。魏時煜的紀錄片通常都包含大量的視聽材料,顯示出她超強的研究能力,對電影語言的掌握熟練,同行們稱讚她"做工"精細,剪輯、音樂和動畫製作都有相當高的水準。
S. Louisa Wei was born in China during the Cultural Revolution but mainly grew up in China's post-Mao era. She left China in 1992 to study literature and film in Canada. In 2001, she moved to Hong Kong and has been making documentary films there since 2003. During the past thirteen years, she has been teaching film production, story writing, and media culture courses at City University of Hong Kong. Her oeuvre as a documentarian includes the short musical Cui Jian: Rocking China (2006, DV, 35 min), broadcasted on Channel 13 of Cable TV Hong Kong, the feature length filmStorm under the Sun (2009, DV, 139 min), which premiered at IDFA in 2007, and then in a vastly revised version at the HKIFF in 2009. Her most recent feature documentary is Golden Gate Girls (a.k.a. Golden Gate Silver Light), sponsored by the Hong Kong Art Development Council.
Storm under the Sun has not only received warm feedback from audience members and film critics, but has also been viewed by historians and sinologists as a rare effort and an in-depth representation of Mao's first nation-wide purge of writers. Partially sponsored by International Documentary Film Festival, Amsterdam, Storm has been written about and reviewed in journals in as many as five languages. It is currently housed in the permanent collections of three museums, two archives, and over 60 university libraries worldwide.
Golden Gate Girl portrays the life and times of Esther Eng, once honored "China's first woman director." The documentary has received positive reviews and attention from The Hollywood Reporter, Voice of America, South China Morning Post, Film Business Asian, etc. Elizabeth Kerr of The Hollywood Reporter praised the documentary for "its seamless ability to weave history, Sino-U.S. relations and social standards together to allow for inference and context."
Wei makes historical documentaries from an explicitly personal perspective as a means to advocate for significant figures and voices lost to historical process. She plays the simultaneous roles of director, writer, and editor, not to establish a singular subjective viewpoint, but to ensure that life and the people in her films are presented intact, with all the complexity and failings of human intellect and sense.
导演阐述 Director's Statement
本片拍攝的動機來自于導演在長期對女導演研究之中的一個發現:先鋒女性的故事常常被歷史有意識地遺忘,因爲歷史學家們總是不能把她們的作品輕易地分門別類。這部紀錄片把伍錦霞的精彩故事和另外兩位她同時代的女性編織在在一起:第一位國際知名的美籍華裔明星黃柳霜(1905-61)和唯一一位成功地從默片過渡到有聲片製作的好萊塢女導演桃樂西ž阿玆納(1897-1979)。伍錦霞(1914-70)是一位舊金山出生的"金門女",她在太平洋兩岸導演製作了十部粵語片,被稱爲是"華南第一女導演",在她活躍的年代,她常被稱爲是"中國唯一的女導演"。第二次世界大戰給了她機會,讓她能夠跨越文化、語言、種族和性別的界限,拍攝了一系列女性角色為中心的電影。鮮爲人知的是,在桃樂西ž阿玆納1943年退休之後,到女演員艾達ž露翩奴1949年底開始親執導筒之前,伍錦霞可能也是在美國拍長攝劇情片的唯一的女導演。時過境遷,伍錦霞不再能夠拍攝電影時,她又在紐約開餐館,使高檔中餐進入了美國人的生活。我們找到了關於她的很多中英文報刊,可以讓觀衆感受到她當年的影響。同時,導演找到了她兩部電影的片段,另外八部電影的劇照,涵蓋了從她的少年時到去世前的六本私人相簿,以及從美國和香港的十間資料舘找到的伍錦霞時代的影像資料。
My first encounter with Esther Eng took place in 2001 when I began conducting research on Chinese women directors. This research originated from the realization that women's stories often got lost in the course of history writing, particularly in film history. Recovering such stories has become the main focus of my academic career. I did not consider making a documentary on Esther Eng until early 2009 when over 600 photos from her personal collection—including many stills from her films—fell into my hands. Her career and her life seemed to be an extraordinary case in the history of Hong Kong filmmaking, one that gave rise to many intriguing questions.
When I began to dig further into materials concerning Esther Eng, I found a few factors that together seemed to contribute to her success. First, she started her career with Heartaches (1935), a filmwith a patriotic mission. This helped her establish a positive public image with audiences on both sides of the Pacific as the second Sino-Japanese War was underway. Second, the fact that her first film was filled in a Hollywood studio was stressed and even exaggerated in local press, which gave her immense credibility as a new and young filmmaker. Third, her directorial debut was also a critical and box office success that opened up opportunities for more projects. Finally, she was able to draw talent from the many Cantonese opera performers who visited North and Central America during the 1940s during and after WWII. For fourteen years of her life, she was an active professional filmmaker; but by the time of her death, she was mostly remembered as a restaurateur.
When reconstructing Esther's life, I was constantly amazed by how many times she had personally journeyed across oceans, but even more so by her casual boundary crossing in her everyday life. In order to find the narrative that would leave the most vivid impression of Esther and her time on the mind of today's audience, this film has already gone through eight complete versions.