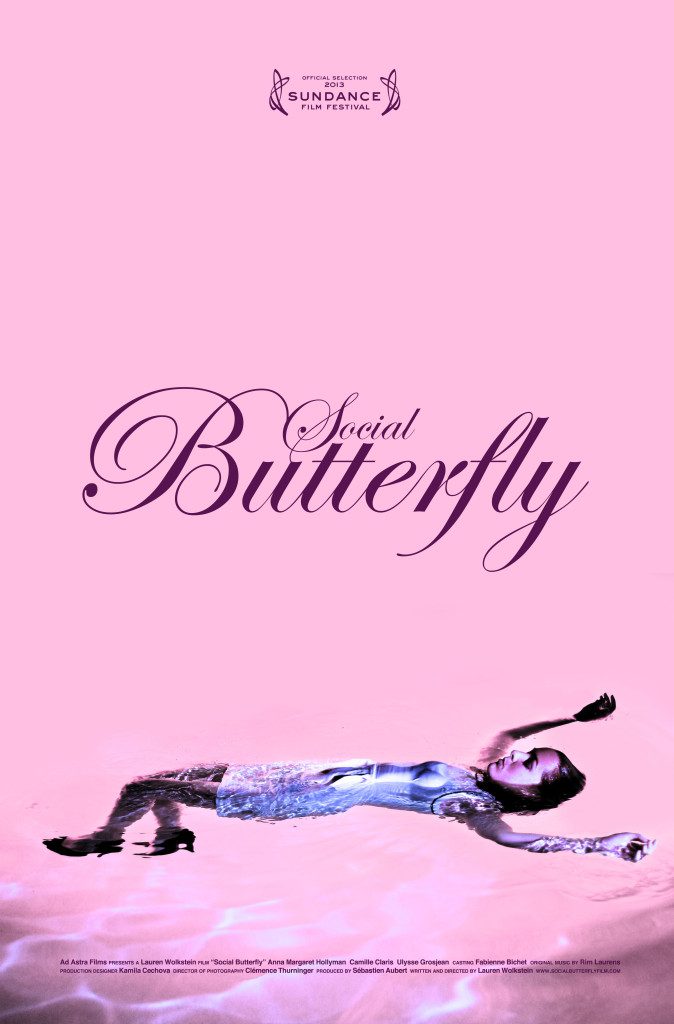 《交际花》
Social Butterfly
2013 | 15min | 劳伦﹒沃珂思坦Lauren Wolkstein
剧情短片 Short Narrative
故事梗概 Synopsis
法国青少年克洛伊在她18岁生日派对上的一次奇遇。此片入选2013年圣丹斯电影节。
Chloe, a young French teenager, receives an unexpected visit during her eighteenth birthday party. Selected at Sundance Festival 2013.
导演简历 Bio-Filmography of Director
劳伦﹒沃珂思坦在美国马里兰州巴尔地摩市出生长大。她毕业于杜克大学, 获得计算机科学学士学位,同时她也赢得了杜克大学制片人奖。她在洛杉矶生活了一年,协助电影制作人克里斯·汉利在Muse制片公司工作。她第一次获奖的短片"香烟糖果"曾在众多的电影节上映。在制作香烟糖果的长片电影时,,她与Plum电影公司的制片加特·尼德霍夫一同合作,将大卫·福斯特·华莱士的短篇故事 "面无表情的小动物们"改编成长片。劳伦后于2010年5月毕业于哥伦比亚大学艺术学院,获得电影导演专业的艺术硕士。
Lauren Wolkstein was born and raised in Baltimore, Maryland. She received her B.A. in computer science at Duke University, where she also won the Duke Filmmaker Award. She lived in Los Angeles for a year, assisting film producer Chris Hanley at Muse. Her first award-winning short, Cigarette Candy, was screened at numerous film festivals. In addition to developing the feature version of Cigarette Candy, she is also adapting David Foster Wallace's short story "Little Expressionless Animals" into a feature that is in development with Plum Pictures producer Galt Niederhoffer. Lauren graduated from Columbia University's School of the Arts in May 2010 with an M.F.A. in Film Directing.