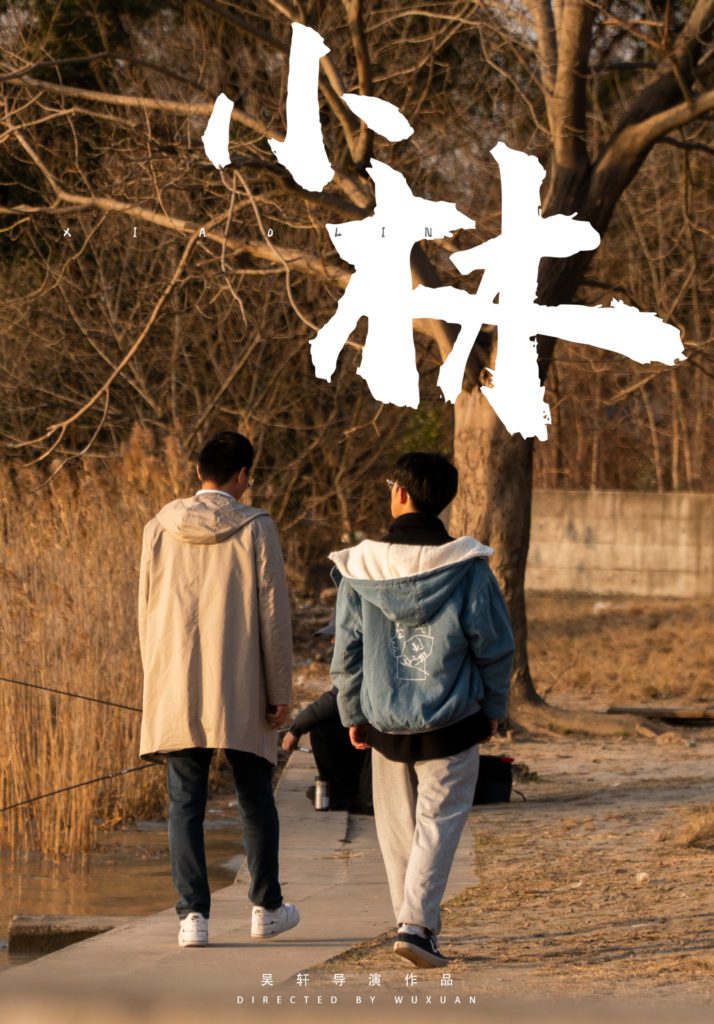 导演:吴轩
编剧:吴轩
主演:柳皓琼
制片人:吴迪
摄影:张赫坛 王若旬
类型:剧情短片
时长:36分
完成时间:2021
对白语言:中文
字幕:中文
地区:中国大陆
制片公司:上海戏剧学院
Director: Wu Xuan
Screenwriter: Wu Xuan
Cast: Liu Haoqiong
Producer: Wu Di
Cinematographer: Zhang Hetan, Wang Ruoxun
Genre: Fiction Short
Length: 36min
Year: 2021
Dialogue: Chinese
Subtitles: Chinese
Region: China
Production Company: Shanghai Theatre Academy
故事梗概 Synopsis
处于身份认同阶段的小林,在家庭压力下不敢正视自己是一名同性恋,在已出柜的欧阳富贵的影响下,小林开始有了接受自己的想法,然而在回家后见到家人们对自己婚姻的无限期待,小林陷入了自我和家庭的困境选择之中……
Xiao Lin, who is in the identity stage, is afraid to face his homosexuality under the pressure of his family. Under the influence of Ouyang Fu Gui, who has already come out of the closet, Xiao Lin begins to have the idea of accepting himself, however, after returning home and seeing his family's unlimited expectations for his marriage, Xiao Lin is caught in the dilemma of choosing between himself and his family…
导演介绍 Director Biography
吴轩,上海戏剧学院影视导演专业研究生在读。
Wu Xuan, Graduate student of Shanghai Theatre Academy in Film and Television Directing.
导演阐述 Director Statement
处于身份认同阶段的小林在真实的自我和家庭社会压力之间该如何抉择?短片深入挖掘依然处在自我认同边缘的同性恋群体,通过现实主义的视听风格和年轻的大学生视角展开故事。短片没有选择大众而甜蜜的同性爱情,而是从最真实的社会环境出发,展现他们的心理过程和遭遇,关注到当下年轻同性恋的困境。
How does Xiao Lin, who is in the stage of identity, choose between his true self and the pressure of his family? The short film delves into the gay community, which is still on the verge of self-identification, and unfolds the story through a realistic audio-visual style and the perspective of young college students. Instead of focusing on popular and sweet gay romance, the short film starts from the most realistic social environment, showing their psychological process and encounters, focusing on the plight of young gay people nowadays.