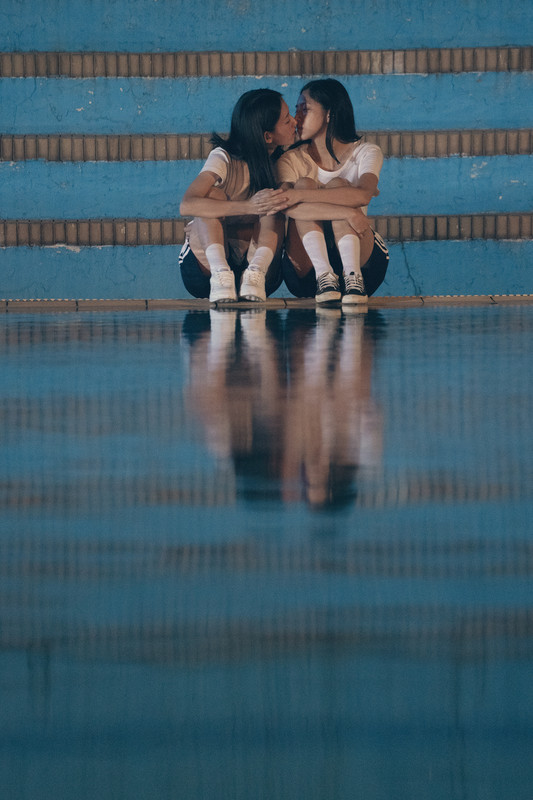 导演:陈品儒
编剧:陈品儒
主演:陈孟琪、黄稚玲
制片人:李启源
摄影:Naga Chang
类型:剧情短片
时长:27分
完成时间:2022
对白语言:中文
字幕:中文
地区:中国台湾
制片公司:公共电视台
Director: Pinru Chen
Screenwriter: Pinru Chen
Cast: Mengqi Chen, Zhiling Huang
Producer: Qiyuan Li
Cinematographer: Naga Chang
Genre: Narrative Short
Length: 27min
Year: 2022
Dialogue: Chinese
Subtitles: Chinese
Region: Taiwan China
Production Company: Public Television Service
故事梗概 Synopsis
阴郁炎热的盛夏,高中泳队少女文绮因比赛将近而加紧练习,随之而来的压力和自我封闭,却开始危岌到她和晓安的感情。晓安察觉文绮的疏远,只能选择一再接近,然而每一次的靠近,却好像是将彼此越推越远……面对未来,她们是否能步伐一致的继续往前、还是就此告别?
It is a gloomy and burning summer. Wenqi, a junior swimmer at high school women's swimming team, practices much more than before for the upcoming match. Pressure and self-isolation come alongside the practice, accumulating, and endangering her relationship with Xiaoan. Xiaoan has a sense of Wenqi's isolation but can only try to approach again and again. However, every attempt seems to be pushing themselves away from each other….Facing the future with the tension, will they be able to find their pace and move forward together, or will they end up leaving each other here?
导演介绍 Director Biography
陈品儒,1993年生于台北,出身于台北艺术大学电影创作导演组研究所。题材多以女性、同志为主,善于捕捉情感流动,并将其化为影像美学。过往作品有:
2022 公视《悄悄告诉她》
2019 华视《阿公的限时批》
2019 剧情短片《来跳舞吧》
2018 实验片《暧昧是友善的狗》
2017 公视《黑猫狂想曲》
2017 实验片《呼叫冥王星》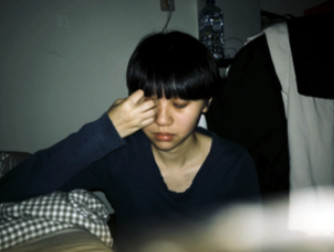 Pinru Chen was born in Taipei in 1993, graduating from Taipei National University of the Arts, Department of Filmmaking (directing track). Her creation focuses on female and homosexual relationships, capturing the drifting emotions and turning them into visual media arts. Her past work includes Swimming in the Dark (2021), Grandpa's Express Letter (2019), Shall We Dance (2019), Ambiguity is Submissive to Kindness (2018), A Black Cat's Rhapsody (2017), and Echo Each Other (2017).
导演阐述 Director Statement
Every progress we make during our youth is a practice of farewell.