导演:伊娃·贝林格
编剧:伊娃·贝林格
主演:哈里特·安德森、丽芙·乌曼、斯蒂娜·艾克布罗德、玛丽-路易斯·艾克曼、列万·阿金、埃拉·列姆哈根、布鲁斯·拉布鲁斯、比约恩·埃尔格德
制片人:伊娃·贝林格
摄影:尼可拉斯·尼贝里
类型:纪录长片
时长:99分
完成时间:2021
对白语言:瑞典语、英语
字幕:中英
地区:瑞典
制片公司:贝林格电影公司与瑞典电影学院、i Vast电影公司和斯德哥尔摩电影公司联合制作,由瑞典电影学院、电影委员安东尼奥·鲁索·梅伦达和瑞典艺术资助委员会提供资金支持,并得到制作公司联合制片Shoot&Post的支持
Director: Eva Beling
Screenwriter: Eva Beling
Cast: Harriet Andersson, Liv Ullmann and Stina Ekblad, Marie-Louise Ekman, Levan Akin, Ella Lemhagen, Bruce LaBruce, Björn Elgerd and many more
Producer: Eva Beling
Cinematographer: Niklas Nyberg
Genre: Documentary feature length
Length: 99min
Year: 2021
Dialogue: Swedish, English
Subtitles: English
Region: Sweden
Production Company: A Baling Films Production in co-production with SVT, Film i Vast and Film Stockholm with financial support by The Swedish Film Institute, film commissioner Antonio Russo Merenda, and The Swedish Arts Grants Committee with support from the productions company's co-producer Shoot&Post.
故事梗概 Synopsis
瑞典电影——《偏见与骄傲:瑞典酷儿电影史》是一部如彩虹过山车一般令人惊心动魄的电影集。从1916年莫里茲·斯蒂勒拍摄的世界上第一部同性恋爱情片,到瑞典斯堪的纳维亚跨性别电影新浪潮,其中包括无数的同性恋者、变装国王和变装皇后、对英格玛·伯格曼的揭露、70年代的性剥削集中营、葛丽泰·嘉宝的魅力,以及一个世纪以来酷儿解放运动斗争的高潮和低谷。
Prejudice & Pride – Swedish Film Queer is a rainbow-colored rollercoaster ride through a stunning collection of films. From Mauritz Stiller's filming of the world's first gay romance in 1916 to Sweden's exciting new wave of Scandinavian transgender films, there's plenty of gay people, drag kings and drag queens, revelations about Ingmar Bergman, 70s sexploitation camp and Greta Garbo glamour, along with all the highs and lows of the century-long struggle for queer liberation.
导演介绍 Director Biography
我是瑞典裔美国制片人,在在旧金山被授予文学学士学位的那天获得了美国国家电视艺术与科学学院艾美奖小彼得·J·马里诺制作奖金。从那天起,我流转于迈阿密、旧金山、洛杉矶、纽约、柏林和斯德哥尔摩等城市,在各大广播电视公司、媒体公司和制作公司工作,工作内容涉及多个领域和流派。
《偏见与骄傲:瑞典酷儿电影史》是我的第一部纪录长片,在第63届吕贝克北欧电影节和哥德堡电影节举行了首映。最近,这部电影入选了全球领先的酷儿电影节之一的洛杉矶同志影展,不久前也在德国的几个城市进行了首映。
I am Swedish American producer who won The National Academy of Television Arts and Sciences Emmy Award's Peter J. Marino Jr. Production Scholarship the day I received my Bachelor of Arts degree in San Francisco. Since that day I have worked in all areas and genres at leading broadcasters, media houses and production companies in cities like Miami, San Francisco, Los Angeles, New York City, Berlin and Stockholm.  
Prejudice & Pride -Swedish Film Queer is my first feature length documentary and the film had its European premiere at the 63rd Nordische Filmtage Lübeck and Nordic premiere at Göteborg Film Festival. Most recently the film was selected at one of the world's leading queer film festivals Outfest Los Angeles. The film has just premiered in several cities around Germany.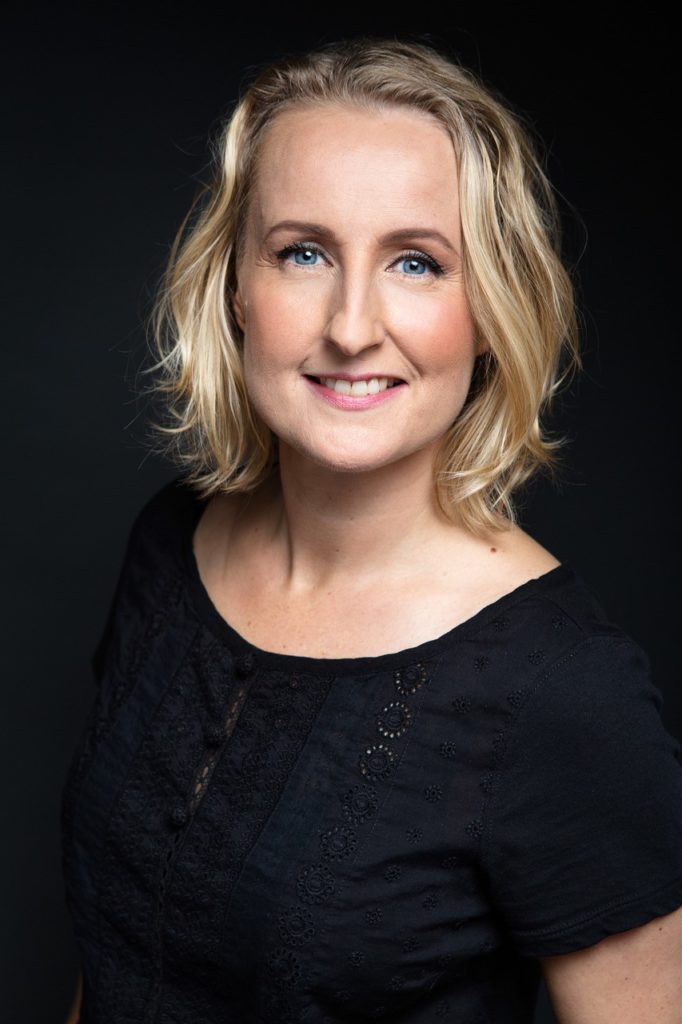 导演阐述 Director Statement
我是在一次由瑞典电影学院举办的活动上有了拍摄这部电影的灵感。当时我刚刚成立了自己的制片公司,与电影专家扬·戈兰松就英格玛·伯格曼的几部电影中出现的酷儿角色进行了对话。我们还讨论了瑞典,以及多年来瑞典电影工业是如何变得越来越"直"且充斥着"异性恋"的,这也映射在瑞典的电影制作之中。他告诉我,19世纪10年代末和20年代初,瑞典多位最重要的电影人都是"深柜",比如莫里茲·斯蒂勒、葛丽泰·嘉宝、尼尔斯·阿斯瑟、亚尔马·伯格曼,这立即引起了我的兴趣。
我曾在旧金山和纽约生活和学习过,这两个地方是LGBTQ运动在美国规模最大且最为突出的地方,因此我燃起了从酷儿的角度来近距离观察瑞典电影的热情。我看了很多早期的电影,联系了几位电影专家,选出一些可以通过酷儿视角阐释的小场景。这个发现独特资料的过程非常有趣,因此我决定把它们拍摄成电影。
I got the idea for the film when I was at an event at the Swedish Film Institute. I had just started my production company and had a conversation with the film expert Jan Goransson about the queer characters that appears in several of Ingmar Bergman's films. We continued to talk about Sweden and how the film industry for many years has been very straight and heterogeneous, which has been reflected in decades of Swedish film production. He told me something that caught my interest right away: that in the late 1910s and early 1920s, several of Sweden's foremost film personalities were secret gay, such as Mauritz Stiller, Greta Garbo, Nils Asther, Hjalmar Bergman.
With my background of having lived and studied in both San Francisco and New York, where the LGBTQ movement is the largest and most prominent in the United States, a flame was raised to take a closer look at Swedish films from a queer perspective. I saw lots of early films, contacted several film experts, and picked out small scenes that can be interpreted in a queer way. It was interesting to discover this unique material and I decided that this is going to be a movie.