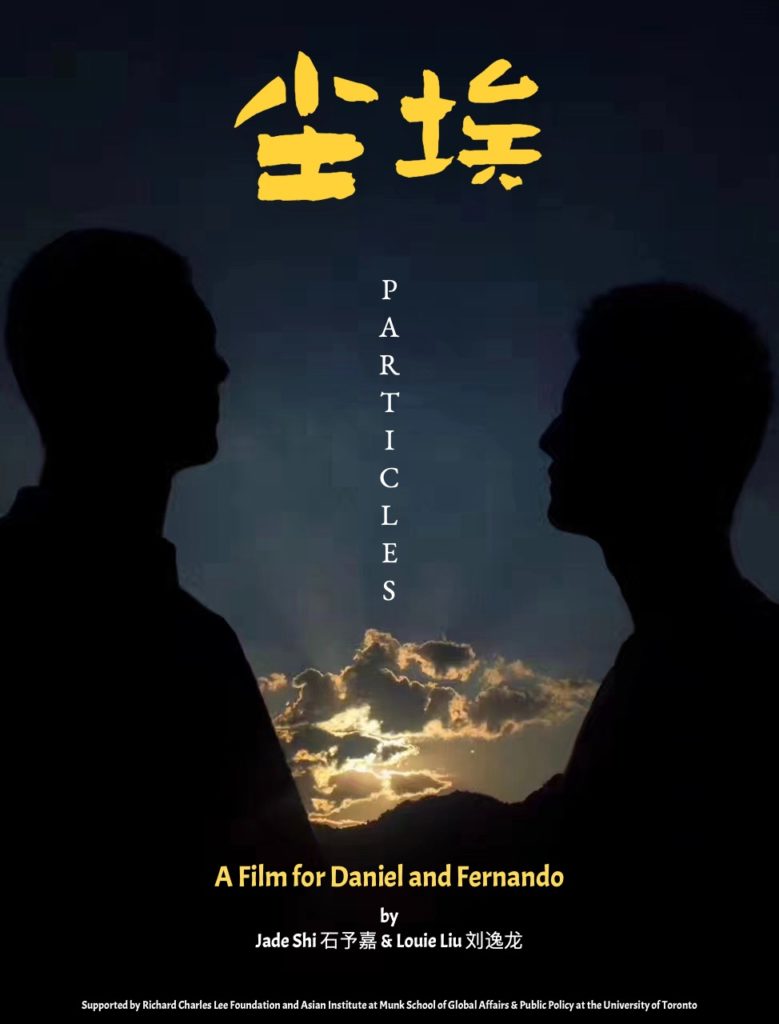 导演:石予嘉、刘逸龙
编剧:无
主演:谢俊、黄宇舶
制片人:石予嘉
摄影:石予嘉、刘逸龙
类型:纪录短片
时长:23分
完成时间:2018
对白语言:中文
字幕:中英
地区:中国大陆
制片公司:无
Director: Jade Shi, Louie Liu
Screenwriter: None
Cast: Daniel, Fernando
Producer: Jade Shi
Cinematographer: Jade Shi, Louie Liu
Genre: Short Documentary
Length: 23min
Year: 2018
Dialogue: Chinese
Subtitles: Chinese, English
Region: China
Production Company: None
故事梗概 Synopsis
Daniel和Fernando是一对年轻同性情侣。Daniel来自湖南。从大学毕业后,他在一家文化传播公司做编导。Fernando来自新疆,同期在天津上大学。他们在一次音乐会的机缘巧合下相识并很快确定了恋爱关系。北京的开放和繁华给予他们生命力与自由,但大城市的喧嚣和污染又让他们对海外的生活产生了浪漫的幻想。回顾童年的经历和与恋爱早期的历程,Daniel和Fernando在相机前缓缓道出他们个人的人生感悟……
Daniel and Fernando are a young gay couple living and working in Beijing. Fernando is a migrant from Xinjiang and Daniel was born and raised in Hunan. At the time of filming (2018), Fernando was attending university in Tianjing whilst Daniel had been working in the industry of media and communication in Beijing since his graduation from university. They met at a concert and started a romantic relationship thereafter. Thriving on the vibrancy, diversity, and openness of the city, Daniel and Fernando have enjoyed greatly their lives in the capital. Yet, they occasionally long for setting up a life abroad. Reminiscing their childhood and the earlier stages of their relationship, Daniel and Fernando discuss their connections with their parents, their perceptions on the closet,and their imagined futures.  
导演介绍 Director Biography
导演石予嘉和刘逸龙是同事、同学兼好友。石予嘉是加拿大多伦多大学在读博士生。她于2014年离开中国前往加拿大皇后大学就读发展研究,并在此时期结识了逸龙。海外的生活和学习让她对中国社会文化有了不同的理解海外的生活和学习让她对中国社会文化有了不同的理解和愈加浓厚的热情。这部纪录片成片于2018年,由多伦多大学芒克国际研究中心赞助,是导演学生研究课题的一部分。
Director Shi and Liu are colleagues and friends. Yujia Shi is currently a PhD student at the University of Toronto. She left China in 2014 to pursue a degree in Development Studies at Queen's University, where she met Liu. The experiences oversea have allowed Shi to develop great passion for the arts and proffered diverse understandings of China. This documentary was completed in 2018 as part of the directors' student research project, with limited funding from the Richard Charles Lee Foundation and the Asian Institute at Munk School of Global Affairs & Public Policy at the University of Toronto.
刘逸龙是英国曼彻斯特大学在读博士生,他的研究课题是酷儿理论与当代视觉文化。刘逸龙在高中阶段离开国内去加拿大读书,毕业于皇后大学与安大略艺术设计大学。
Louie Liu is currently a PhD candidate at the University of Manchester (UK), undertaking research on queer theory and contemporary queer visual cultures (with a current focus on mainland China). He moved to Toronto for high school and received his education from Queen's University (Canada) and OCAD University.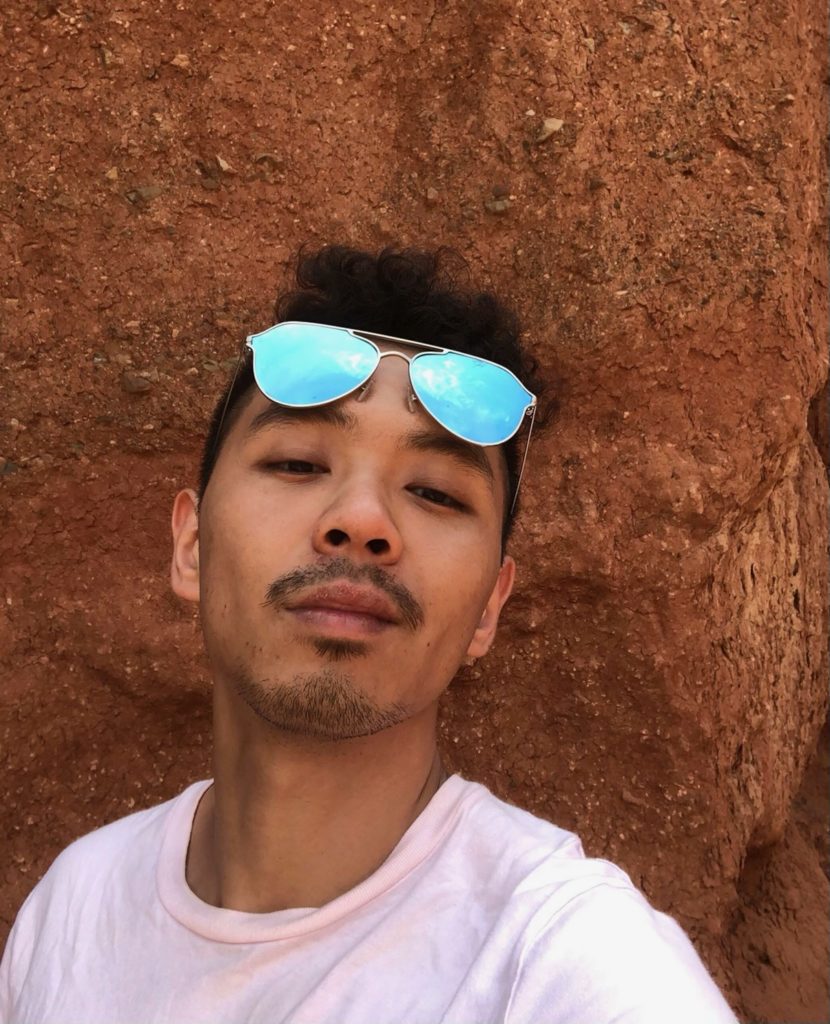 导演阐述 Director Statement
如何用有限的方式去拍一个酷儿纪录片?导演基于不存先入为主的概念,在实景拍摄过程中让镜头和主演的互动产生自然流畅的火花。这样的方法也是新纪录片运动的产物。一方面而言,酷儿或者其他LGBT身份的重要性不能忽略。另一方面而言,很多性少数群体的认同性取向只是他们生活的一部分。电影作为一种变现方式能让多角度方式来探索展酷儿群体和社会,家庭,文化等关系及苦与乐。我们不仅想展现酷儿的骄傲与不同,也同时给他们平静的日常一个写真。
这部片子没有预演,没有重现,我们完全是在两位主演的日常生活中进行捕捉。在很大程度上,影片弱化其政治性,强化人文和个人等要素例如代际关系、年轻人的人生观念、爱情和亲密关系等诸多话题。
Queer representations have transformed in the past decades or so in contemporary China. Amid a proliferating interest and production in queer visual cultures, our documentary hopes to aid, however incrementally, the understanding of queer lives in mainland China. On the one hand, queer and/or LBGT identities are a vital part of (in)forming queer experiences and cultures. On the other hand, film as a system of representation allows exploration of an array of matters closely and intimately related to sexual identities and sexualities (more broadly speaking). Our film approaches documentary through a more observational position, albeit the director/interviewer is audibly present in the work. This short documentary broaches the issues of intergenerational relations, migration, mobility, as well as desires and love.