导演:汉娜·迈尔斯·黄
编剧:汉娜·迈尔斯·黄
主演:金伯利·凯乌、卡桑德拉·斯皮克曼
制片人:雪莉·叶
摄影:安田芬迪
类型:剧情短片
时长:15分42秒
完成时间:2022
对白语言:英语
字幕:英文
地区:新加坡
制片公司:无
Director: Hannah Miles Wong
Screenwriter: Hannah Miles Wong
Cast: Kimberley Kiew, Cassandra Spykerman
Producer: Sherry Yap
Cinematographer: Fendi Yasuda
Genre: Short film drama
Length: 15min42s
Year: 2022
Dialogue: English
Subtitles: English
Region: Singapore
Production Company: None
故事梗概 Synopsis
35岁的林知道自己是一个循规蹈矩的人,而当她偶然间发现她儿子的钢琴老师萨拉为她创作了一半的作品时,她被推离了舒适区。当林试图忽略这些,回到原来的生活轨道上时,她开始质疑循规蹈矩的生活是否是她真正想要的。
A self-conscious conformist, 35-year-old Lin is forced out of her comfort zone when she stumbles upon a half-finished composition written about her by her son's piano teacher, Sarah. As Lin tries to ignore it and find her way back to her usual routine, she begins to question if a life of conformity is what she really wants.
导演介绍 Director Biography
作为一名电影制片人,汉娜的激情和价值观是她工作的动力。对她来说,电影制作并不是为了寻求最响亮的名声或认可,而是为了成为有影响力的事物的一部分。她相信我们周围的每个人都有可以讲述的故事——有我们可以从中学习,拓展世界观的故事。
汉娜渴望创作出能让社会看到他人在暗中斗争的电影,关注那些不为人知的人的生活,并以我们都能产生共鸣的方式讲述他们的故事。通过她的电影,她希望对人们看待人生和周围人的方式产生积极影响,并增进社会中的情谊和共情。
As a filmmaker, Hannah's passion and values are the driving force of her work. To her, filmmaking is not about finding the most prestige or recognition, but about being a part of something impactful. She believe that the people around us all have stories to tell – stories we can learn from to expand our worldview.
Hannah aspires to create films that open the eyes of society to the hidden struggles of others, looking into the lives of the unseen and telling their stories in a way that we can all relate to. Through her films, she wants to incite positive change in the way people see life and their communities, fostering camaraderie and empathy within society.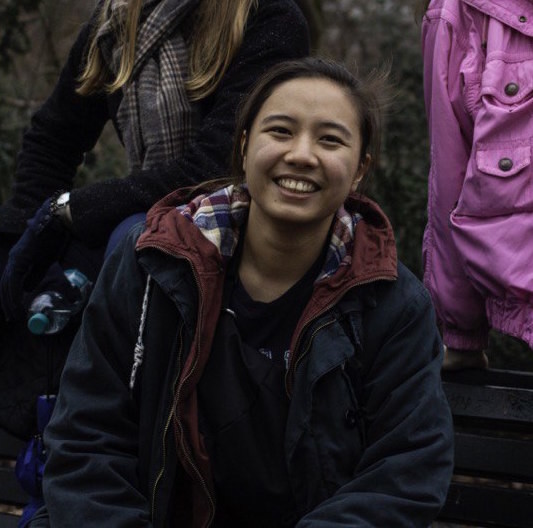 导演阐述 Director Statement
《合拍》是一个出自新加坡LGBTQ+群体的共同经历的故事。我们是在极其保守的观念中成长起来的,这些观念在我们心中根深蒂固,导致我们认为任何不属于顺性别、异性恋身份的东西不仅是不正常的,而且是令人厌恶的。它成为了一个在任何严肃场合都是禁忌的话题。
在这种心境下成长起来的人,在发现自己可能不是异性恋的过程中,会毫不意外地产生羞愧和内疚。这导致许多LGBTQ+人群拒绝或隐藏他们的身份,因为他们意识到如果展现这个身份,他们将面临社会的排斥。然而,无论他们是否决定接受自己的性取向,我们的主人公林的经历都是新加坡LGBTQ+群体中许多人所面临的斗争。在亚洲社会,我们在成长过程中背负着比西方社会的同龄人更多的来自家庭的期望——要求我们学习成绩优异、兼顾课外活动和工作,以及在晚年获得一份受人尊敬的工作、照顾家庭和年迈的父母。这种为了满足他们的期望而产生的压力使许多人放弃了寻找伴侣或探索自己兴趣的想法。就LGBTQ+人群而言,许多人直到晚年才发现自己的身份。对于林这个角色来说,由于她意识到她所处环境的特殊性,这种对身份的自我认识来的比其他人更晚。
In Tune is a story born out of the shared experience of the LGBTQ+ community in Singapore. Because of the strong conservative values we grow up with, it becomes ingrained in us that anything outside of a cisgender, heterosexual identity is not only unnatural, but repulsive. It has become a topic taboo to talk about in any serious capacity.
Growing up with that mindset, shame and guilt unsurprisingly become attached to the journey of finding out you might not be heterosexual. This causes many LGBTQ+ individuals to reject or hide their identity, aware of the rejection they will face in society if they were to embrace it. However, no matter their decision to accept their sexuality or not, the journey that Lin, our protagonist, goes through is a struggle that many people in the LGBTQ+ community in Singapore face.
In Asian society, we grow up carrying expectations imposed upon us by our families, more so than our peers in western society – pressures to excel in studies, juggle extracurricular activities and work, and in later years to secure a prestigious job, take care of our families and aging parents. This pressure to meet expectations causes many to push away the idea of looking for a partner or to explore their own interests. In the case of LGBTQ+ individuals, many do not discover their identity until later in life. For the character of Lin, it happens later than others because of the extra-normal circumstance she has found herself in.