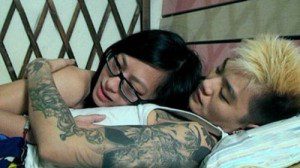 她"他"
片长(Length):64 mins
字幕(Subtitles):中文 Chinses
完成时间(Year):2011年
编剧(Screenplay):大菲Da Fei  晓无Xiao Wu
导演(Director):晓无Xiao Wu
主演(Actor):亮亮Liang Liang 媛媛Yuan Yuan 大菲Da Fei
制片人(Producer):亮亮Liang Liang
摄影(Cinematography):小杰Xiao Jie
录音(Sound):小杰Xiao Jie
剪辑(Editing):小杰Xiao Jie 晓无Xiao Wu
制作机构(Production Company):深交同志网站影视工作室
故事梗概:
有天心蕾突然說:我要去結婚了!卡卡惊呆了,一手把心蕾推得远远的,心蕾走了,离开了,结婚了。失去了生命中最重要的人,卡卡慌了,"他"心痛了,于是拼命的用酒精麻醉自己,就在"他"最失意的時候遇到了小乐,小乐一直在卡卡身边无微不至的照顧"他"愛著他,但"他"心里却想的是心蕾,直到有天小乐留下了一封信,小乐也离开了,"他"才感到失去自己应该珍惜的东西。
"如果沒有亚当,夏娃也会爱上夏娃!
Synopsis:
'I'm going to be married.'Xinlei said suddenly. Kaka was startled, pushed Xinlei far away. Xinlei left. Xinlei is gone, is married. Flusterd by losing the most important one, Kaka tried to cure the pain by self-intoxicated. HE met Xiaole in the frustration. Xiaole cared Kaka, love Kaka. But HE couldn't stop thinking Xinlei.One day Xiaole left Kaka a letter before left Kaka's life. HE finally felt losing a precious heart.
'Eva will love Eva, with or without Adam!'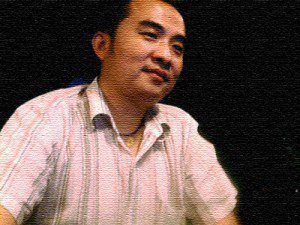 导演简历:
晓无(真名:吴平),男,47岁,四川人。身为中国早期敢在凤凰卫视上谈论已婚同志的我,现开设着广东省内最大的同志交友网站——深圳交友(www.szjy.cc),并积极参加省疾控中心、全球基金MSM人群健康干预公益活动,拍摄了几部同志健康交友的记录片。目前,也正在与其他组织团体合作,拍摄出更多反映同志生活的电视片和电影。
Bio-filmography of Director:
Xiao Wu(Real name:Wu Ping),Male,47 years old. SiChuan province.As a married man,I dare to talk about gay on Phoenix TV.Nowadays, I established a gay dating website named ShenZhen dating,which is the largest one in GuangDong province.(www.szjy.cc). Besides, I Actively participated in the provincial CDC,the Global Fund charity health interventions among MSM,and made several movies about gay dating healthily.Now,I am trying to cooperate with other organizations,in order to make more movies about gay life.
导演阐述:
《她"他"》是我的第一部女同志生活电影,因时间的仓促,电影制作有很多的瑕疵,也不成熟。但不管怎么样,也是自己为同志做的那么小小的贡献吧。
Director's Statement:
<She'He'>Is my first movie about Lesbian,as time is so short,it has some shortages.But anyway,it can make a little contribution to gay.