自然光
Shimmer Summer
导演|毛童
编剧|毛童、周伯豪
主演|司马离阳、赵敏佳、韩斯斯
制片人|王敬尧、叶琳娜
摄影|路闻川
类型|叙事类短⽚
时长|25分钟
完成时间|2021
对白语言|普通话
字幕|中英
地区|中国
制片公司|爱默生学院
故事梗概
初中生区元希望他的新朋友徐多陪他一起目睹几十年一遇的日全食,但徐多如同这个夏天一样匆忙的离开了,区元也才意识到自己着迷的并非是徐多, 而是她身上和自己具有的相同特质。日全食如期而至,区元不想只当个观众……
导演介绍
毛童,2016年毕业于北京电影学院管理系本科,2020年毕业于爱默生学院电影与视觉艺术硕士,曾导演短片《自然光》(Shimmer Summer),曾为短片《休息日》(The Day Off)的联合制片人(Co-Producer)。作品曾入围入围洛杉矶华语电影节、多伦多短片电影节、奥克兰国际电影节等,曾获得Redstone电影节最佳剧本奖。
导演阐述
我不喜欢被自己的性别所定义。男性与女性的界限对我来说一直都不够明确与清晰,它是模糊的,流动的。这部短片讲的是性别认知,但我更想说这是一部谈论"美"的片子。片子的题材,环境和时代并非是不可取代的,只是我选择了我熟悉的并感兴趣的主题进行探索。我身边有一群人,他们很多元,在性别和身份的表达上又是那样的多面。我从他们身上获取灵感提取出更丰富、更生动、更多义的材料以供我加工完成一次关于"谈论美"的尝试。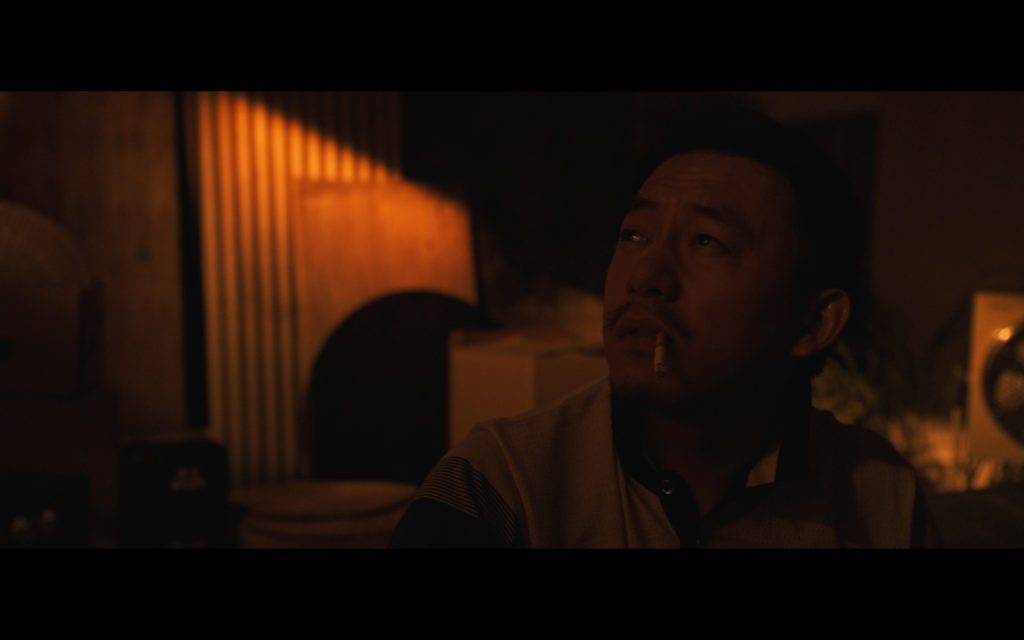 Director|Tong Mao
Screenwriter|Tong Mao, Bohao Zhou
Cast|Liyang Sima, Minjia Zhao, Sisi Han
Producer|Jingyao Wang, Linna Ye
Cinematographer|Wenchuan Lu
Genre|Narrative short film
Length|25 min
Year|2021
Dialogue|Mandarin
Subtitles|Chinese, English
Region|China
Production Company|Emerson College
Synopsis
Ou Yuan hopes that his new friend Xu Duo can join him to watch the once-in-a-decade solar eclipse. It's not until Xu leaves that Ou Yuan realizes he isn't necessarily intrigued by Xu herself but rather the character traits they share. As the eclipse occurs on time, Ou Yuan doesn't want to just be an audience of it.
Director Biography
Tong Mao graduated from the Department of Management, Beijing Film Academy, with a bachelor's degree in 2016 and from Emerson College with a master's degree in Film and Media Arts in 2020. He is the director of the short film Shimmer Summer and the co-producer of the short film The Day Off. His works have been selected for Los Angeles Chinese Film Festival, Toronto Short Film Festival, Oakland Short Film Festival (Official Selection) and Redstone Film Festival (Best Story Award).
Director's Statement
I've never really liked being defined by gender. Sometimes I feel like a man, and sometimes I feel like a woman. The boundaries between the two genders have never been clear enough in my mind. To me, it's fuzzy and fluid. The film is about gender identity, but I would like to say it is more about "beauty." Its subject matter, environment, and era are not irreplaceable. It's just that I chose the elements that I am more familiar with and interested in exploring. I extracted materials from people around me. They're diverse and fluid in identity expression. For me, they are the source of my exploration of "beauty" that goes beyond the surface. It is a kind of brave beauty that comes from the courage to be oneself.