秘密港
Safe Haven
导演|林迈可
编剧|Jessie
主演|无
制片人|卡西法
摄影|无
类型|动画音乐短片
时长|4分38秒
完成时间|2021
对白语言|普通话
字幕|中英
地区|中国
制片公司|北京酷儿合唱团
故事梗概
这是一个关于酷儿与直人彼此学习、守护和理解的故事。
导演介绍
无,导演不愿透露个人太多信息。
导演阐述
《秘密港》这个作品,我们触及到了更多的人群。春节的原创音乐短剧作品《郭浩然我就问你能不能改》发布后,我们收获了很多来自社群的认可,但我总觉得少了些什么。这次《秘密港》的发布,除了这些总能给我们鼓励的声音,还出现了一些"不太和谐"的音符。一些人在评论中对LGBTQ表示不理解,或者认为这样的人不要宣传、别影响别人。如此种种,如果为之气愤,那可能是因为我们并没有预料到世界上有的人,甚或是大多数人是不理解我们的。我很开心这个作品触及到了这些人群,让我们不再做沙漠里的鸵鸟,让更多的非社群人士也能听到我们的声音。这,就是我们发声的意义所在。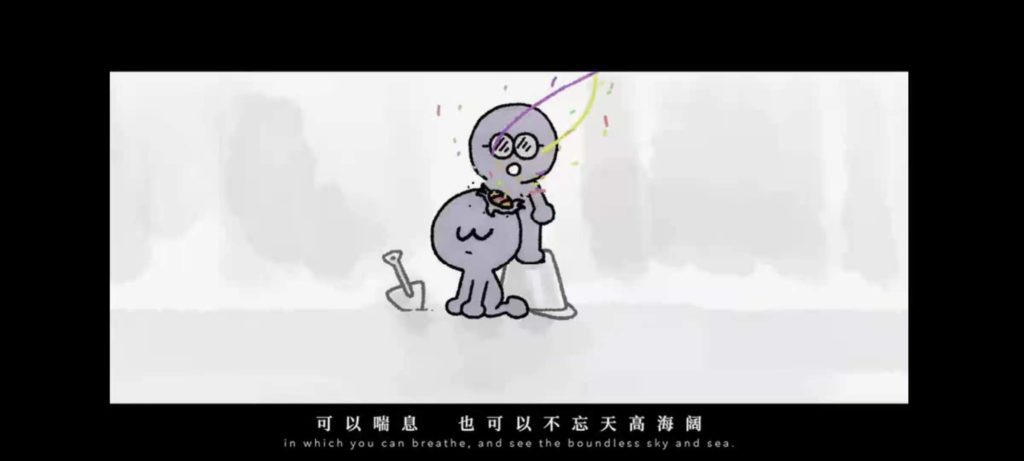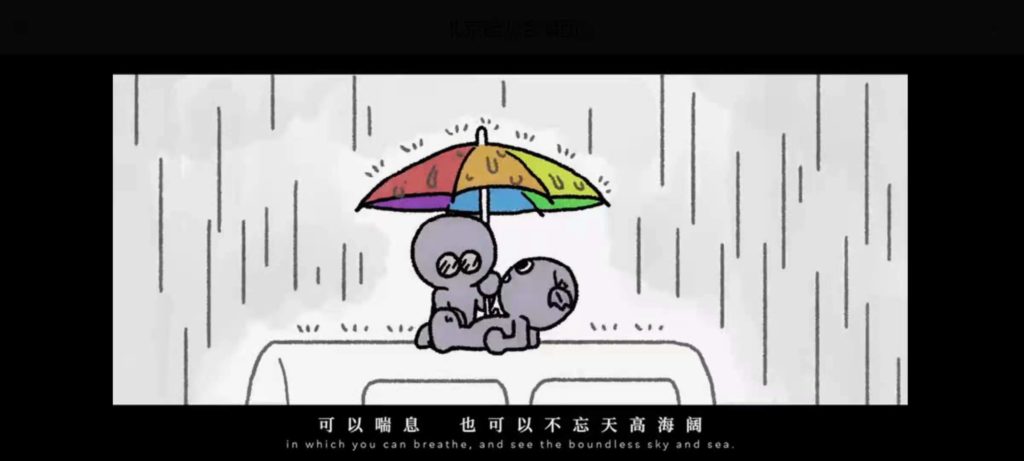 Director|Lin Maike
Screenwriter|Jessie
Cast|None
Producer|Calcifer
Cinematographer|None
Genre|Animated Music Video
Length|4min38s
Year|2021
Dialogue|Mandarin
Subtitles|Chinese, English
Region|China
Production Company|Beijing Queer Chorus
Synopsis
This is a story about queer and straight people learning from, defending, and understanding each other.
Director Biography
None. The director would rather not disclose too much personal information.
Director's Statement
With Safe Haven, we reached out to a wider group of people. After the release of our original musical short play Guo Haoran, Just Tell Me if You Can Change! during Spring Festival, we received a lot of recognition from the community; but I always felt that something was missing. This time in addition to the encouraging voices upon the release of Safe Haven, there were also some "discordant" notes. Some people expressed their disapproval of the LGBTQ culture or their belief that such a subgroup should not promote themselves and influence others. If we were angry about all of this, it was probably because we did not anticipate that some, or even most people would not understand us. Now I am happy that this short film has reached out to these people, so that we may stop being blinded and let more people outside our community hear our voices. This is the meaning behind this work.