She Takes Me Over
导演|马熊
编剧|迈克尔·辛纳拉尔、马熊
主演|迈克尔·辛纳拉尔、比弗豪森、范特西、大·奈斯提、弗洛珍·洛丽塔、伊内玛·诗德、奈玛·莉莉、思概
制片人|石婷婷
摄影|T哥
类型|音乐录像带
时长|5分12秒
完成时间|2021
对白语言|英语、汉语
字幕|英语
地区|中国
制片公司|美杜莎唱片公司
故事梗概
《》是迈克尔·辛纳拉尔(Michael Cignarale)收录于其迷你专辑《肆意高潮》内出道曲的MV。 迈克尔是上海地下酷儿平台的创始人。美杜莎现已成为上海变装和酷儿俱乐部社平台之一。
导演介绍
(Matthew Baren)是一位电影制作人和酷儿社区活动组织者,现居住于上海。他执导的作品包括《司机》(2017)和《奢华》(2018)。
导演阐述
《》是对女性能量的颂扬,它是酷儿赋权模式的一种,植根于酷儿(House Music)的表达方式和血统。这首歌有趣并性感,坎普且充满着力量。在制作此MV的时候,我想要捕捉到的精髓,将它稳稳地定位在上海的地下酷儿文化。从镜头前的变装皇后们到摄制组的酷儿们,几乎每一位参与了视频制作的人都在这一场景中安家。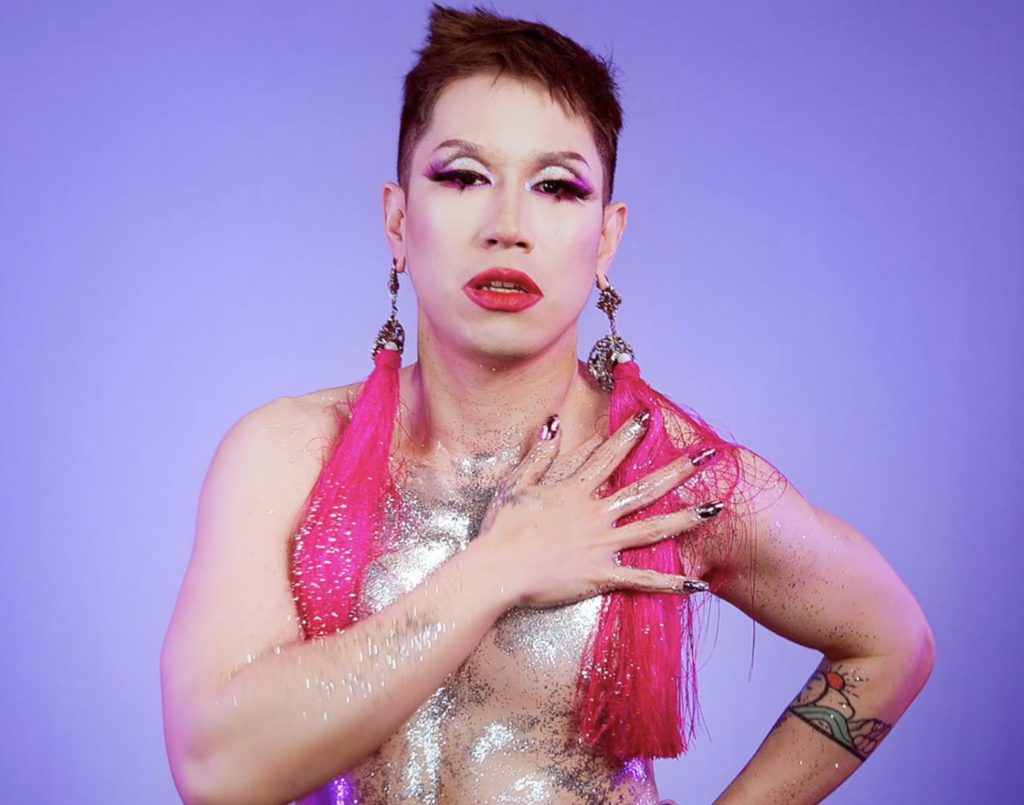 Director|Matthew Baren
Screenwriter|Michael Cignarale, Matthew Baren
Cast|Michael Cignarale, Beaverhausen, Fantasia, Dai Nasty, Frozen Lolita, Enema Stone, Nama Lily, Sky
Producer|Tingting Shi
Cinematographer|T.J. Gilbert
Genre|Music Video
Length|5min12s
Year|2021
Dialogue|English, Chinese
Subtitles|English
Region|China
Production Company|Medusa Records
Synopsis
'She Takes Me Over' is the music video of debut track from the EP 'Operatic Orgasm' by Michael Cignarale. Michael is the founder of Medusa, an underground queer party that has become one of the most important community platforms for drag and queer club music in Shanghai.
Director Biography
Matthew Baren is a filmmaker and queer community organiser based in Shanghai. His work as director includes The Driver (2017) and Extravaganza (2018).
Director's Statement
The song 'She takes Me Over' is a celebration of femme energy as a mode of queer empowerment, rooted in the language and lineage of queer house music.
It's fun and sexy, camp and powerful. In making this music video, I wanted to capture that essence, whilst situating it firmly in Shanghai's underground queer culture scene. Almost everyone who worked on the video makes their home in that scene, from the kweens in front of the camera to the kweers who were on the crew.