挥舞吧 彩虹旗
Rainbow Flag Flying High
导演|张弘榤
编剧|张弘榤
主演|无
制片人|杨兹媗
摄影|张弘榤
类型|纪录片
时长|30分钟
完成时间|2020
对白语言|中文
字幕|中英
地区|中国台湾
制片公司|无
故事梗概
世界本是黑白,他用人生岁月,将世界涂抹上那缤纷的彩虹。30年来,全心投注同志运动的祁家威,曾经是媒体的焦点,社会的议论份子,如今白发苍苍的他,化身为最耀眼的彩虹旗,是台湾同志遊行上,无法忽视的存在。
导演介绍
我是独立纪录片导演,用相机观察和记录社会问题。 我主要拍摄社会人物纪录片,拍摄过职业棒球运动员、改造罪犯、古迹保护工作者、女性灵媒、原住民、木偶戏演员、残疾棒球运动员和参与鯨魚保护的人。 我希望用纪录片去探索世界,与社会交流。
导演阐述
祁家威为了实践理念,从年轻时的街头行动,到老年参与同志遊行,并在同志婚姻即將两年内落实的社会背景下,追逐那期待已久的同性婚姻,需不需要结婚不是重点,而是为了追求平等的权利,需要经过多少的等待与抗争才能迎接基本人权的那一天。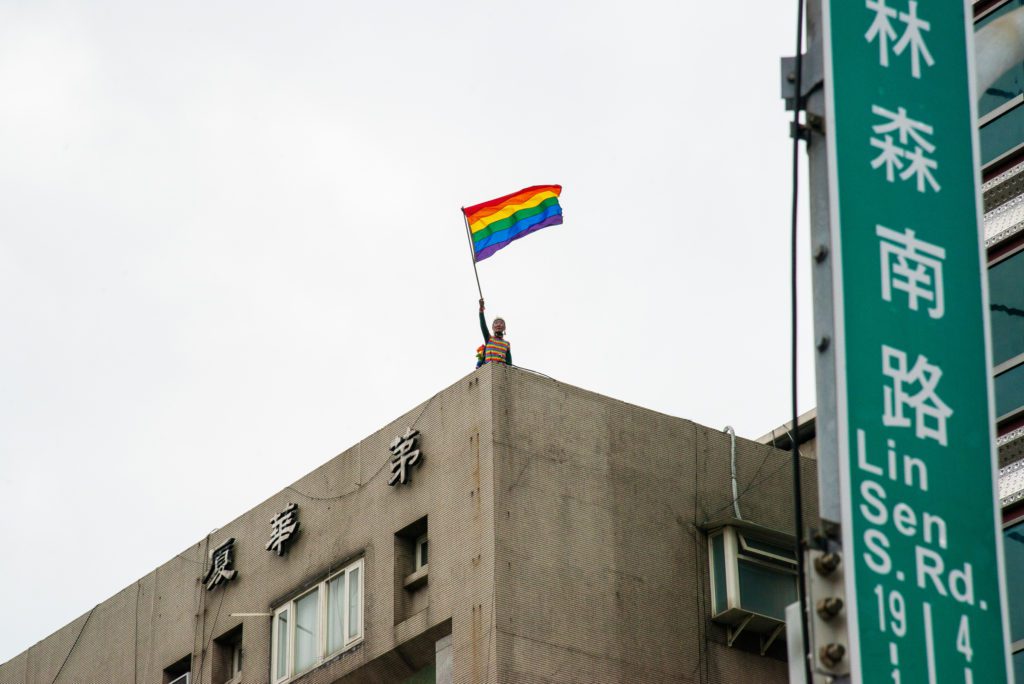 Director|Zhang Hong-Jie
Screenwriter|Zhang Hong-Jie
Cast|None
Producer|Yang Zih-Syuan
Cinematographer|Zhang Hong-Jie
Genre|Documentary
Length|30min
Year|2020
Dialogue|Chinese
Subtitles|Chinese, English
Region|Taiwan, China
Production Company|None
Synopsis
This is a documentary portraying Taiwan's first-ever, most-prominent and most-outspoken gay activist, Chia-Wei Chi.
Director Biography
I am an independent documentary filmmaker who uses camera to observe and document social issues. I chiefly make documentaries about social figures, and have filmed professional baseball players, reformed criminals, historic site preservation workers, female spirit mediums, indigenous people, puppeteers, handicapped baseball players, and people involved in whale conservation. I hope to use documentaries to explore the world and communicate with society.
Director's Statement
This movie intends to present how Chi Chia-Wei started as a street activist in the early days and then became the participant of gay parade while growing older for the sake of putting his ideal into practice. He is also pursuing the long-waited gay marriage under the background of the time when the gay marriage is going to be officially enforced in 2 years, so the point is no longer whether to get married or not but the pursuit of equal rights and how many days of waiting and battle until the day we can embrace this basic human right we deserve.