我认识你吗?
DO I KNOW YOU?
导演|里奥纳赫·尼·格里奥盖尔
编剧|莎拉·金伦 / 巴里·约翰·金塞拉
主演|莎拉·金伦 / 巴里·约翰·金塞拉 / 罗宾·登普西 / 埃索萨·伊戈达罗
制片人|里奥纳赫·尼·格里奥盖尔
摄影|埃文·巴里
类型|短片 / 喜剧
时长|12分钟
完成时间|2021
对白语言|英语
字幕|英语
地区|爱尔兰
制片公司|曲线球电影公司
故事梗概
杰西卡急于为她的新女友做早餐,但她不知道自己的女儿罗宾邀请了一个意想不到的客人……当罗宾邀请了自己的精子捐赠者父亲来吃早餐时,杰西卡意识到女儿渴望一个父亲,气氛变得紧张而微妙。《我认识你吗?》探讨了酷儿家庭的状况、试管婴儿父母的身份以及为人父母的真正含义。
导演介绍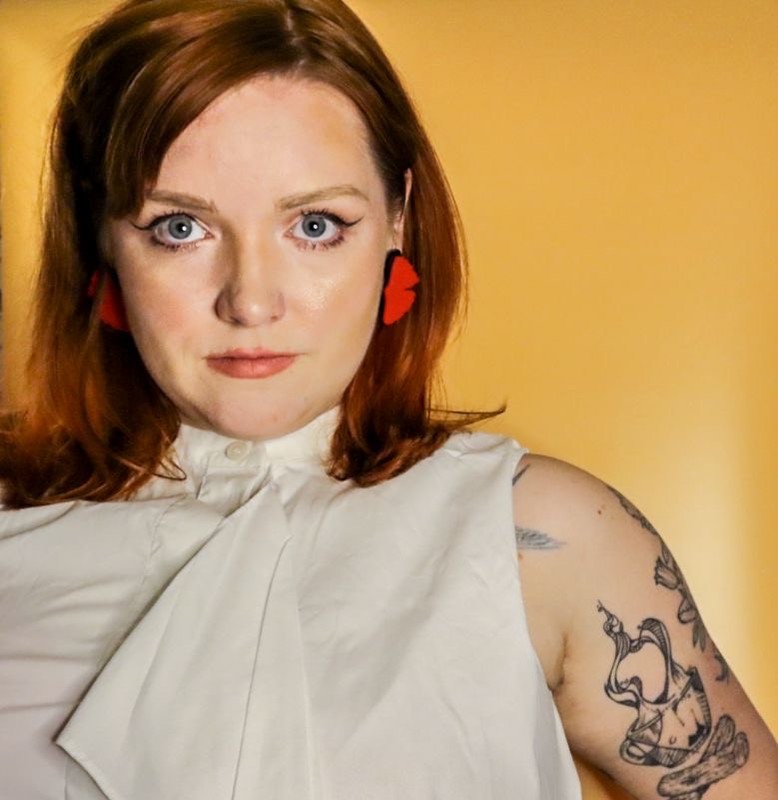 Rioghnach拥有爱尔兰国家电影学院的电影和电视制作学士学位以及编剧硕士学位。她曾执导短片《霓虹》(2017)、《打破我们》(2019)和《我认识你吗?》(2020)。《打破我们》在高威电影节首映,并在全球30多个电影节上展出,包括蒙特利尔幻想电影节。她还曾在爱尔兰两家领先的制片公司布林德电影公司和萨姆森电影公司担任过开发主管。她也是爱尔兰广播电视总台电视节目《丽都》(2021)的主要编剧,该节目正处于后期开发阶段,由创作者Nadia Forde来开发。另一部短片《不要去我找不到你的地方》于2021年9月在维也纳Slash电影节首映。
导演阐述
《我认识你吗?》探讨了关于家庭和养育子女的主题,以及为人父母的真正意义。我们并不常看到围绕同性恋家庭或同性恋父母而展开的故事。莎拉和巴里的剧本巧妙地探讨了从精子捐赠开始建立家庭这一过程的复杂性。罗宾问母亲自己为什么没有爸爸的时刻,是影片的关键。而杰西卡也不得不接受女儿的愿望:去见那个为创造她"助一臂之力"的人。归根结底,家庭不仅仅是生物学上的东西——它是我们分享的生活,是我们亲近的人,是我们给予的爱……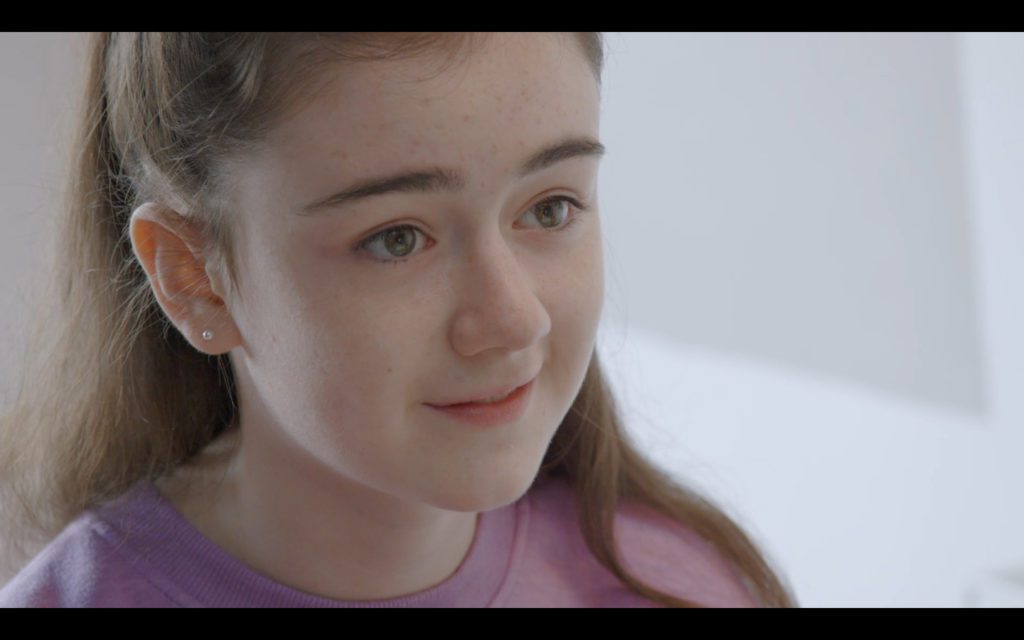 Director|Rioghnach Ni Ghrioghair
Screenwriter|Sarah Kinlen, Barry John Kinsella
Cast|Sarah Kinlen, Barry John Kinsella, Robyn Dempsey, Esosa Ighodaro
Producer|Rioghnach Ni Ghrioghair
Cinematographer|Evan Barry
Genre|Short Film / Comedy
Length|12min
Year|2021
Dialogue|English
Subtitles|English
Region|Ireland
Production Company|Curveball Films
Synopsis
Jessica is eager to make breakfast for her new girlfriend but little does she know her daughter Robyn has invited someone unexpected…
As Robyn invites her sperm donor father around for breakfast, confusion and tension rise as Jessica is confronted when she realises her daughter wants a father. DO I KNOW YOU explores queer family dynamics and IVF parenthood and asks what it really means to be a parent.
Director Biography
Rioghnach has a BA in Film and TV Production and a MA in Screenwriting from National Film School, Ireland. She has directed short films, NEON (2017), BREAK US (2019), DO I KNOW YOU? (2020). BREAK US premiered at Galway Fleadh Film Festival and went on to over 30 festivals internationally including Fantasia Film Festival in Montreal. She has also worked as a Development Executive for both Blinder Films and Samson Films, two of Ireland's leading production companies. She is also the lead writer on TV show THE LIDO (2021) for RTE, which is in late stage development with creator Nadia Forde. Another short film, DON'T GO WHERE I CAN'T FIND YOU premiered in Vienna's Slash Film Festival in September 2021.
Director's Statement
DO I KNOW YOU explores themes about family, parenting and what it truly means to be a parent. We don't often see stories that revolve around queer families or queer parenting – and Sarah and Barry's script delicately broaches the complexities of starting a family from a sperm donor. The film hinges on a moment where Robyn asks her mother why she hasn't a dad – and Jessica has to make a journey to accept her daughter's wishes to meet the man who 'helped' create her. Ultimately, family is more than just biology – it's the lives we share, the people we are close to, the love we give…