奶水
Milk
导演|姜思达
编剧|姜思达
主演| Bella Li(美国)、吴昊鑫、蒋沛辰、王艺荻、张钧诚、蒋思哲
制片人|伊克拉木
摄影|金潇阳
类型|剧情短片
时长|18分钟
完成时间|2021
对白语言|无对白
字幕|无
地区|中国
制片公司|北京独栋文化传播有限公司
故事梗概
一对情侣在影院内观看一段影像,影像内容是三个小孩在一片草地上欢乐的玩耍,他们喝着牛奶,这时影院内走进来第三个男人,坐在了情侣的后方,他看了一会儿银幕上的影片,缓缓的脱掉鞋子,将自己的赤脚放在了前方男人的右肩上…
导演介绍
姜思达,1993年出生于黑龙江,现居北京。内容创业者、节目制作人、艺术家。代表作:《仅三天可见》、展览"爱我 F**k Me"。
导演阐述
性和幻想,两个不需要理由的东西——却夹杂了你能想到的一切限制:个人体征、群体压力、身份政治、道德(公德或私德)。如果伊甸园是存在的,人们会第一时间焚毁它——以示我们现存的所有道德的先天的正义。
这个短片包含着我对此的部分思考。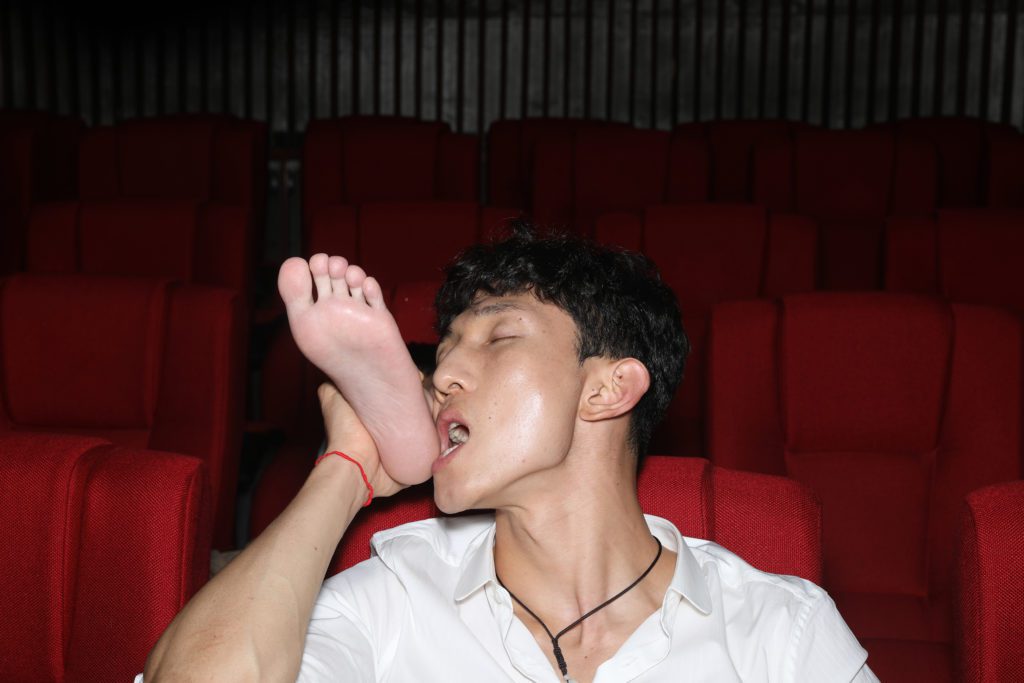 Director|Sida Jiang
Screenwriter|Sida Jiang
Cast|Bella Li (USA), Haoxin Wu, Peichen Jiang, Yidi Wang, Juncheng Zhang, Sizhe Jiang
Producer|Ikramu
Cinematographer|Xiaoyang Jin
Genre|short,drama
Length|18 min
Year|2021
Dialogue|No Dialogue
Subtitles|None
Region|China
Production Company|Beijing Dokdo Culture Communication Co.
Synopsis
A couple is watching a video in a theater. The video shows three children playing happily on a grassy field, drinking milk, when a third man comes into the theater and sits behind the couple. He watches the film for a while, then slowly took off his shoes and put his bare feet on the right shoulder of the man in front of him…
Director Biography
Sida Jiang, born in Heilongjiang in 1993, currently lives in Beijing. He is a content entrepreneur, program producer and artist. His major works include Only Three Days Visible, exhibition Love Me F**k Me.
Director's Statement
Sex and fantasy, two things that don't need a reason, but are intertwined with every prohibition you can think of: individual physicality, group pressure, identity politics, morality (public or private). If the Garden of Eden had existed, people would have been the first to destroy it to show the inherent justice of all our existing morality.
This short film contains part of my thoughts on this.