在家里
Inside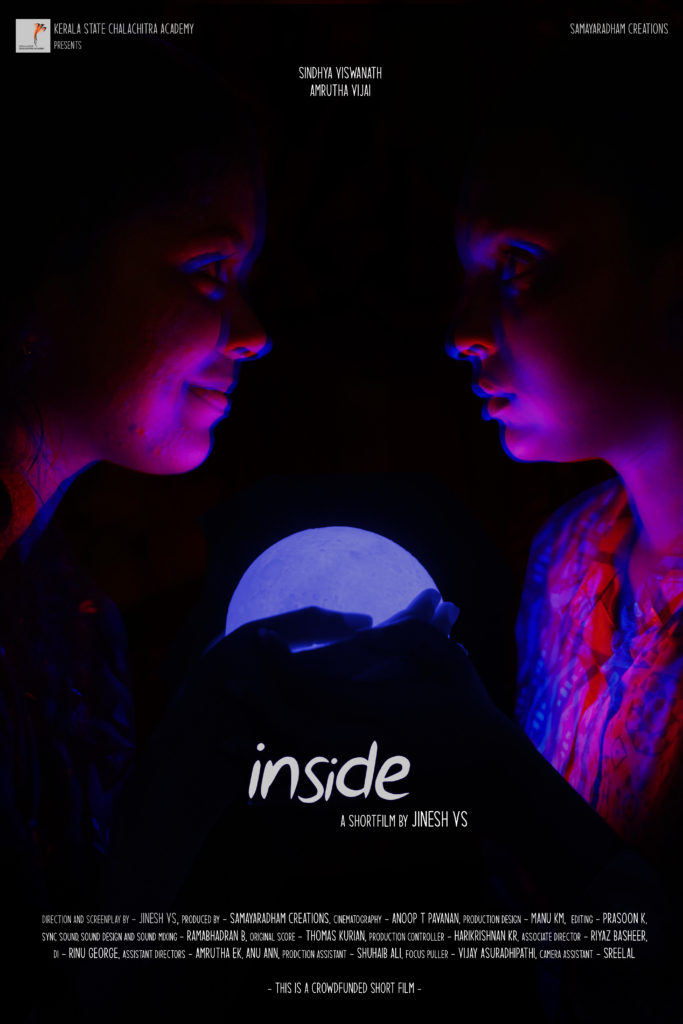 导演|吉内什VS
编剧|吉内什VS
主演|辛迪亚·维斯瓦纳特、阿姆鲁塔·维贾伊
制片人|萨马亚拉哈姆创作公司、喀拉拉邦电影学院
摄影|阿努普·帕瓦南
类型|剧情 / 短片
时长|14分钟6秒
完成时间|2021
对白语言|马拉雅拉姆语
字幕|英语
地区|印度
制片公司|萨马亚拉哈姆创作公司
故事梗概
由于新冠疫情的封锁,每个人都不能出门——哪儿都不能去。那些原先在家和工作场所两点一线的人们,也被限制在了家里。这部电影讲述了一个25岁的女孩阿鲁在疫情封锁期间,探索她来自心灵深处的潜在冲动、感觉和暗示的故事。她从她的朋友那里找到了安慰——他们深入的交谈,如以言语为足进行的探险,其中满是欣喜。但渐渐地,她对自己有了别样的认识,生活也随之被改写,但她却发现她无法面对这样的领悟和随之而来的改变。《在家里》讲述的就是阿鲁如何厘清了自己的思绪,从而理清了自己的生活。
导演介绍
吉内什VS是来自印度喀拉拉邦高知县的记者、剧作家以及编剧。他以马拉雅拉姆语短片《无尽》(2019)首次作为导演亮相。他曾在喀拉拉邦著名的"庆祝"剧团担任助理导演,并且他的剧本《在家里》赢得了喀拉拉邦电影学院举办的剧本创作比赛。
导演阐述
《在家里》的想法很简单,对我来说也很有个性。每个人在生活中都有一个舒适区。对有些人来说,这就是独处。他们在那里做梦、写自己的故事、创造自己的世界,他们在这舒适区充满信心。新冠疫情封锁是跟这个相似的。被迫呆在家里,不是对我们每个人来说是一件坏事,有些人喜欢如此,他们感到很舒服。但是享受独处和害怕外部世界和社会是不同的。没有人应该因为自己是谁而害怕社会。这些想法引发了《在家里》的情节。它讲的是一个女孩在孤独中找到快乐,因为现实世界让她感到害怕。它试图展示她如何克服做自己的恐惧,微笑着面对这个世界。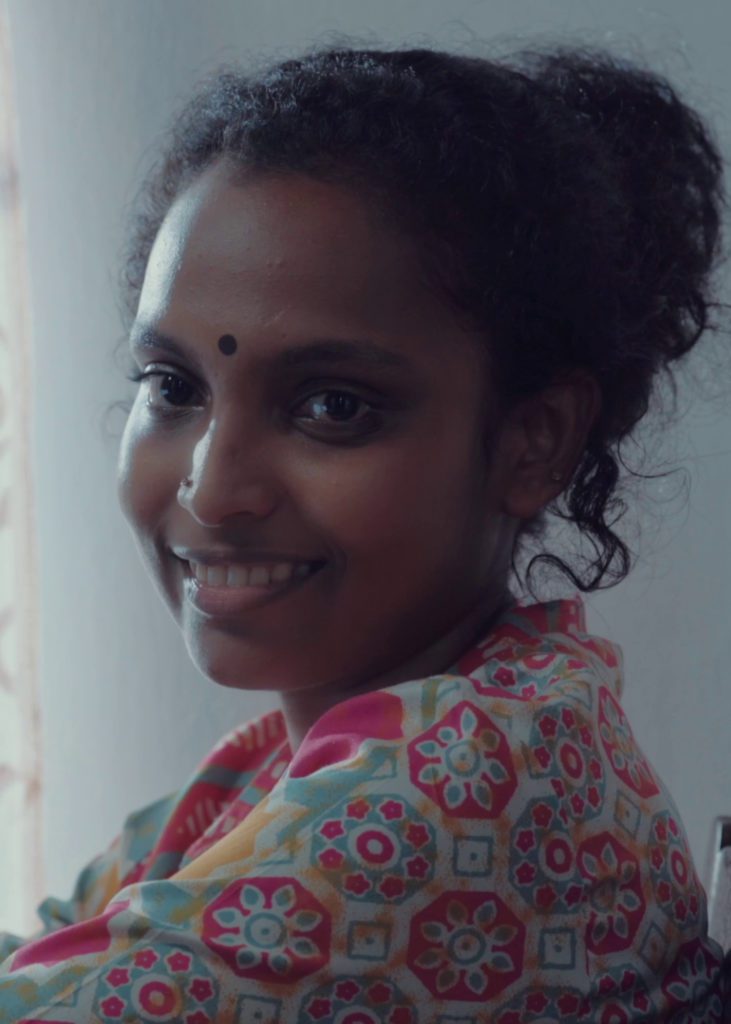 Director|Jinesh V S
Screenwriter|Jinesh V S
Cast|Sindhya Viswanath, Amrutha Vijai
Producer|Samayaradham Creations, Kerala State Chalachitra Academy
Cinematographer|Anoop T Pavanan
Genre|Drama short film
Length|14min 06s
Year|2021
Dialogue|Malayalam
Subtitles|English
Region|India
Production Company|Samayaradham Creations
Synopsis
The COVID-19 lockdown has taken charge. Every single person is required to be inside. Nobody could go anywhere. Those who lived everyday shuttled from work to home and vice versa are confined within their homes.
The movie is about a 25-year-old girl, Aaru, who explores the underlying thrusts, senses, and insinuations of her psyche during the lockdown period. She finds comfort in the presence of her friend. They find bliss in their deep conversations and verbal expeditions, but gradually she is ascertained with a life-changing perception about herself. And she can't process this apprehension. INSIDE is about how Aaru sorts that realization, or her life for that matter.
Director Biography
Jinesh V S is an Indian journalist, dramatist, script writer, and director from Kochi, Kerala. Jinesh made his debut as a director with the Malayalam short movie Aviramam (2019).
He worked as an assistant director in Celebrations Theatre, a reputed theatre group from Kerala. He has won the screenplay writing competition conducted by Kerala State Chalachithra Academy for the screenplay 'Akam (inside)'.
Director's Statement
The idea of Akam (Inside) was simple and personal to me. Everyone has a comfort zone in life, for Some people it's solitude. There they dream and write their own stories, create their world, they are confident in those zones. The COVID-19 lockdown was something similar. When forced to stay inside, it was not a bad thing for every one of us, some people liked it. They felt comfortable. But enjoying the solitude and fearing the outer world and society is different. No one should fear society for who they are. These thoughts lead to the plot of Akam. It is about a girl who finds happiness in solitude because the real world frightens her, and it's trying to shows how she overcomes the fear of being herself and face the world with a smile.