启哲
The Third Solar Term
导演|宋展飞
编剧|宋展飞
主演|幸封燚、朱珠、多乐、白韧卓
制片人|梁乃心
摄影|刘通
类型|剧情短片
时长|21分钟
完成时间|2021
对白语言|中文
字幕|中英
地区|中国、英国
制片公司|伦敦电影学院
故事梗概
一次学校的春季短假,孙启哲回家看望母亲。期间他约见了一名网上认识的男生后便对自己产生了怀疑,他不知道在面对母亲的期许和喜欢的男生时该如何接受真实的自己。
导演介绍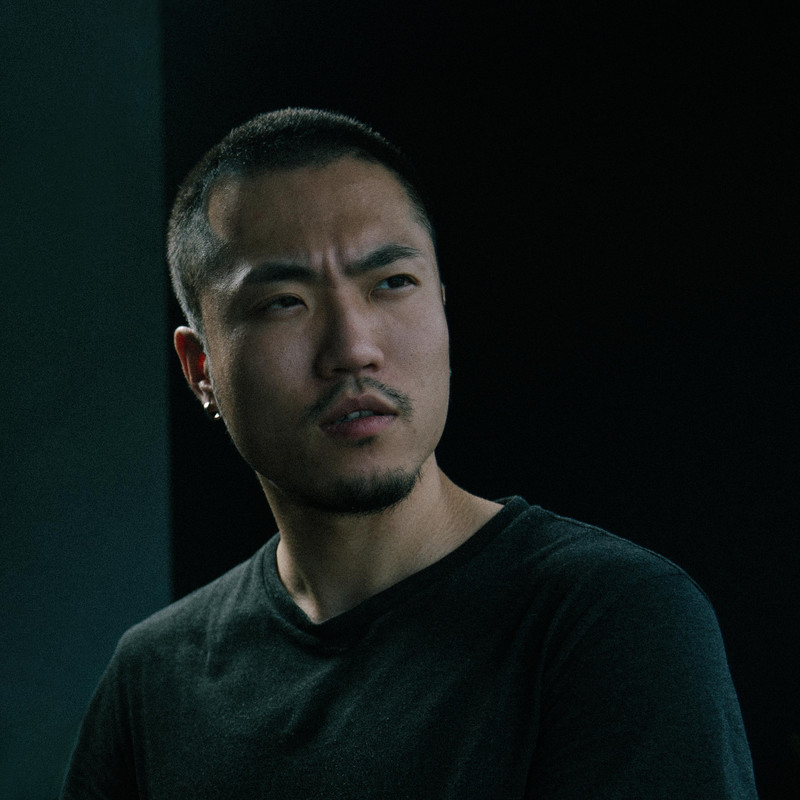 宋展飞是一名中国新锐导演,目前生活工作于北京。他本科毕业于中央美术学院,硕士毕业于伦敦电影学院。他美院期间的作品融合了多元的影像表现形式,其中多以视频作为载体,针对现当代的一些保守观念进行了探讨。伦电求学期间,他参与拍摄了一系列剧情短片,并入围了多个国内外电影节。
导演阐述
此前我一直想拍一部关于青少年的短片,希望就此来探索他们在面对身份认同时,会如何压抑自己并继续原本的生活。当很多青少年的自我认知和他们家长的认知产生分歧时,年轻人往往会陷入被动,他们对自我的要求会在扮演"好孩子"和"一定的反抗"之间举棋不定。其实,我们多少都"有过"甚至"有着"这样的焦虑;也就是"我"是谁,别人认为的"我"是谁,"我"是应该做自己,还是做别人认为的"我"。虽然对一名成年人来说,做一个"好人"比做一个"好孩子"难太多了。
因此片中的孙启哲可能和很多人一样,刚成年的他羡慕着那些更酷,更解放,更新潮的人;又会因为自己的家庭、外貌、取向甚至自己是谁而感到自我怀疑、否定,羞耻,甚至是厌恶。他不知道自己会成为什么样的人,该成为什么样的人。
通过这部影片,我们可以来窥探启哲的生活:刚成年的他作为一名当代中产单亲家庭的独子,究竟是什么对他的价值观、他的生活、家庭,以及他自己作为"孙启哲"产生了冲击,而他在面对这些冲击所造成的跌宕,面对他"命中注定"的"成长"时,他又该如何变为"成人"。
Director|Zhanfei Song
Screenwriter|Zhanfei Song
Cast|Fengyi Xing, Zhu Zhu, Le Duo, Renzhuo Bai
Producer|Naixin Liang
Cinematographer|Tong Liu
Genre|Fiction, Drama, Short
Length|21min
Year|2021
Dialogue|Chinese
Subtitles|Chinese, English
Region|China, England
Production Company|London Film School
Synopsis
Qizhe returns home to spend his spring break with his mother. After meeting a man who he originally met online, he begins to lose control of his double life–one which is living true to himself, and the other, which is pretending to be the perfect son.
Director Biography
Zhanfei Song, a young Chinese filmmaker, currently lives and works in Beijing. He received his Bachelor of Fine Arts from Central Academy of Fine Arts (CAFA), where he has developed an eclectic style through his practice of diverse video forms. His earlier works mainly aim to criticize traditional cultural values. Song also holds a MA from London Film School. During his years at LFS, he worked as the cinemaphotographer and editor on several short films, which have been screened at numerous film festivals in Europe and Asia.
Director's Statement
Nowadays, as the Chinese middle-class youth benefit from the relatively abundant material wealth and comfortable living standards, they become more audacious in exploring their sexual identities, which sometimes conflict with the ideologies the older generations believe in. For the younger generations, being true to themselves in the churning contemporary identity politics is challenging, particular in the space of family, where they confront the expectations of their parents. Against such a social backdrop, Qizhe, the protagonist of my film, is thrown into the turmoil of desire and lies as he comes of age with his homosexuality. Despite his efforts to maintain "peace" under a fragile familial roof, Qizhe needs to choose between his own happiness and that of his mother's, thereby facing his "fated growth".