不要想起我
Don't Think of Me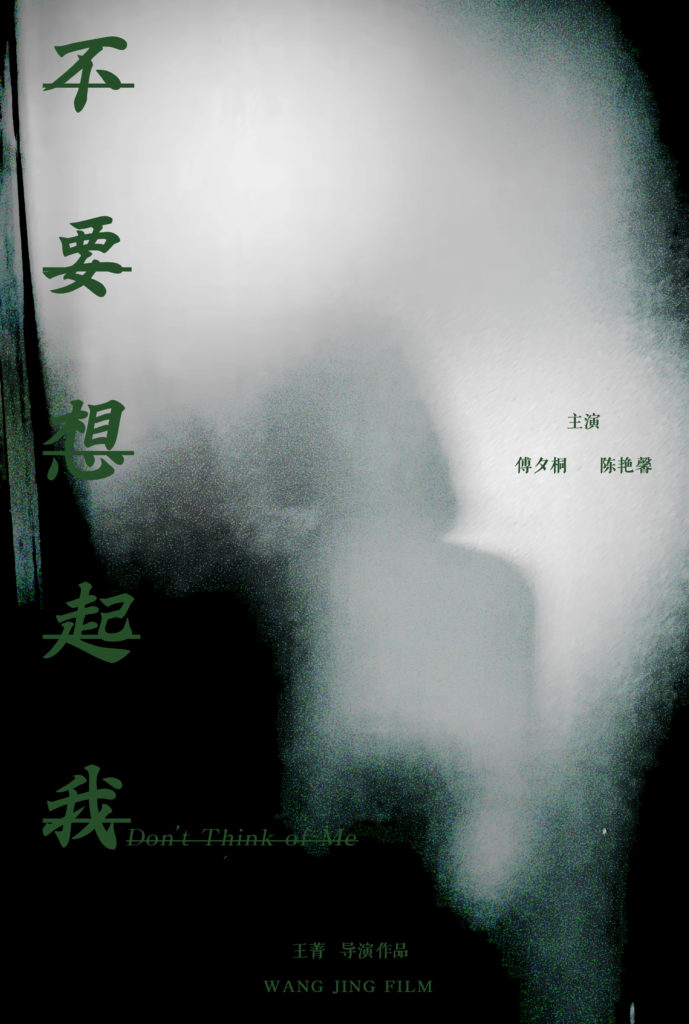 导演|王菁
编剧|王菁
主演|傅夕桐、陈艳馨
制片人|无
摄影|郝涵
类型|剧情、实验、同性、悬疑
时长|18分钟
完成时间|2021
对白语言|汉语
字幕|中英
地区|中国
制片公司|北京电影学院电影学系
故事梗概
失恋的女摄影师一个人住在幽静空荡的小院里,她的前女友前不久刚搬离这里,女摄影师总是会想起她,陷入与回忆的纠缠中。故事发生某一天,上午,女摄影师无所事事地拿着相机在院子里拍照,试图去找寻前女友留下的踪影,下午,当她一个人躺在床上翻看自己与前女友的照片时,她痛苦万分,决定将一切与前女友有关的事物清走。在她收拾屋子的过程中,意外地收到了一份不知道来自哪里的照片,这令她恐惧又绝望,于是她拿起相机,再次前往曾经与前女友一起去过的地方,找寻一个虚无缥缈的答案。
导演介绍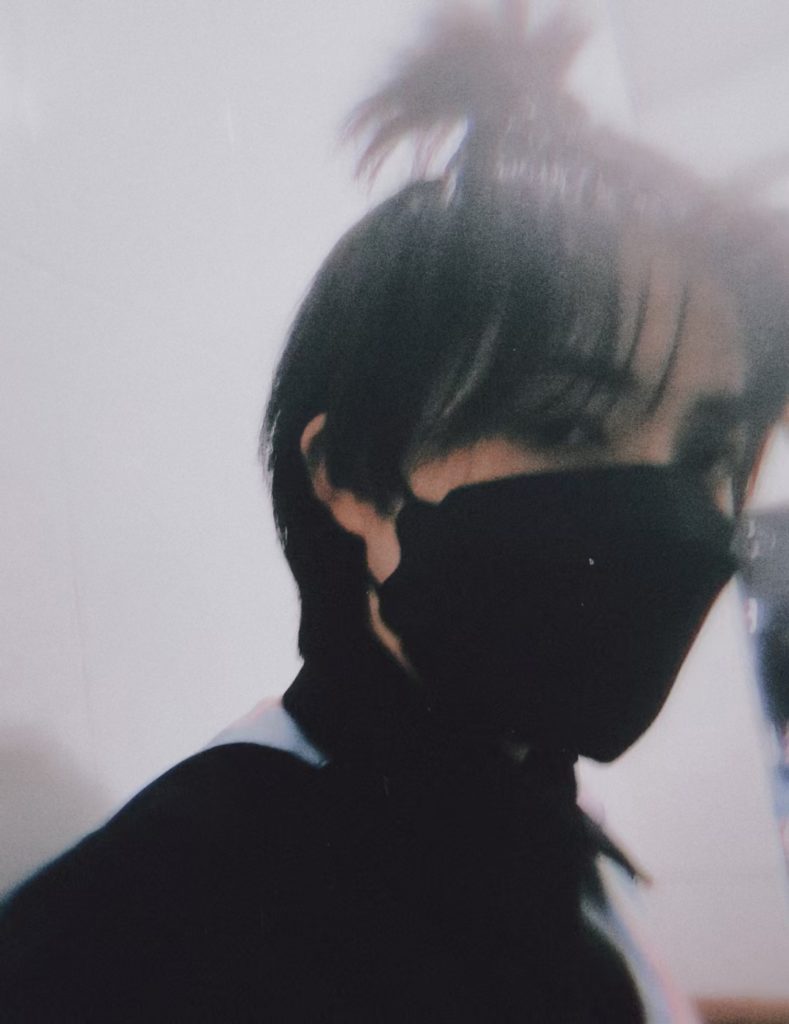 北京电影学系19级电影学系本科生,学业之外自己偶尔玩音乐,是网易云校园音乐人(6oo9),大一暑假期间曾有一次失败的短片经历,大二的时候在广告公司当过AE助理,目前即将大三,仍在瞎忙活中…
导演阐述
《不要想起我》从个体的视角出发,从亲密关系的破碎切入,去思考一个问题,那便是如今的年轻人经常会沉浸在记忆与对过去美好想象之中,当我们深陷其中时,这会带来什么样的后果,分不清真实与虚幻?脱离于具体的现实生活?追求一些空无的事物?
这部短片很大意义上是我对自我的一次否定和批判,在创作过程中,我就把自己当成了女摄影师,女摄影师身上全是我自己的影子,敏感多疑,爱幻想,矫情又病态。我深知这种沉浸于个体的自我表达和自我审美并不会产生什么影响,也解决不了什么实际问题,而我仍然想把这种状态表达出来,因为它是我真实的内心感受,我也想把这种感受分享给可能会和我有相似体验的人。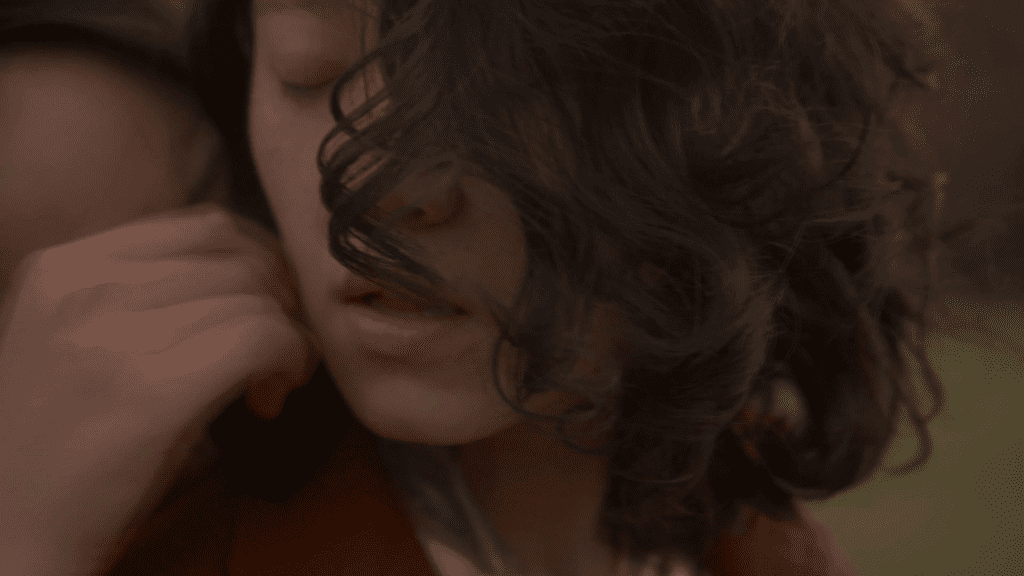 Director|Jing Wang
Screenwriter|Jing Wang
Cast|Fu Xitong, Chen Yanxin
Producer|None
Cinematographer|Han Hao
Genre|Drama, experimental, queer, suspense
Length|18 min
Year|2021
Dialogue|Chinese
Subtitles|Chinese, English
Region|China
Production Company|Department of Film Studies, Beijing Film Academy
Synopsis
A lovelorn photographer lives alone in a quiet and empty courtyard, where her ex-girlfriend moved out of recently. Entangled in her memories, she constantly thinks of her. One morning, she takes photographs in the yard, trying to find traces of her ex-girlfriend. Lying on the bed and looking at their photographs that afternoon, she finds herself in great pain and decides to clear away all the belongings of her ex-girlfriend. During this process she receives a photograph that she doesn't know where it came from, making her feel afraid and desperate. So she picks up her camera and sets out to revisit the places she and her ex-girlfriend have been to before, in search of an illusory answer.
Director Biography
An undergraduate in the Department of Film Studies, Beijing Film Academy, class of 2023. He/She likes to play music when not studying and is a Netease Campus Musician (6oo9). He/She had an abortive attempt at short filmmaking in the summer of his/her freshmen year and worked as an AE assistant in an advertising company in his/her sophomore year. He/She's about to begin his/her junior year and is still busy trying to figure it out.
Director's Statement
Don't Think of Me starts from the perspective of an individual, from the fragmentation of intimate relationships, to consider the question: what are the consequences when young people today are often immersed in memories and nostalgia? Inability to distinguish between reality and illusion? Detachment from the reality of life? The pursuit of things that are void and meaningless?
To a great extent this short film is my negation and criticism of myself. In the process of making it, I regarded myself as the photographer in the film who is full of my sensitive, suspicious, unreasonable, but sides. I am deeply aware that such immersion in individual self-expression and my own sense of aesthetics will not have any impact, nor can it solve any practical problems. But I still want to express this state because it is my actual feelings which I also want to share with people who may have similar experiences with me.