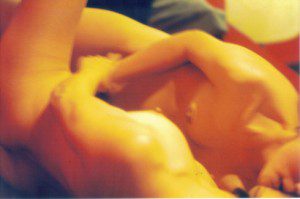 私角落
Corner's
片长(Length):66mins
完成时间(Year):2001年
编剧(Screenplay):周美玲 Zero Chou
导演(Director):周美玲Zero Chou
制片人(Producer):許宗龍A-Long Hsu
摄影(Cinematography):劉芸后Hoho Liu
音乐(Music):賴晉楷Lai, Jin-kai
剪辑(Editing):Zero、Hoho
故事梗概:
在「同性戀的愛情」仍是社會禁忌的今天,
「Corner's」是一部難得如此坦率呈現同志愛情的紀錄影片。
它呈現了同志愛情的美好,洋溢著瑰麗而熱情,
但這美好,卻隱抑於傳統社會的一方角落,以一種私密之境呈現。
影片呈現出一種既私密、又瑰麗的影像風格,傳神地點出了同志的處境—-
在這境地裡,熱情包裹在私密之中,憂鬱則潛伏在歡笑聲裡;
這令人笑中帶淚的矛盾,如此傳神、引發共鳴,使得影片甫完成時,被台灣影評界喻為
「新世紀最亮眼的同志電影」。
事實上,這應該算是一部愛情影片吧。
影片試圖「直視」性別、性、愛情,在人身上演繹著何等幸福與暴烈並存的命運。
影片由一對女同志拍攝,主角卻是一家男同志酒吧;她們在這裡,與一些gay友們相熟,發現他們真是「黑暗中最美麗的粉味」!這個深深的讚嘆,引發了這部影片的開始。
這家叫做「Corner's(角落)」的gay bar,在即將關閉前兩個月,在老闆阿龍的提議下,開始拍下角落的最後角落。
影片跳脫一般紀錄片的格局,嘗試以詩意的感覺,來補捉一種愛情的感覺,和對生命的思索。
雖然和環境之間經常格格不入,但對這些gay和lesbian們來說,「同志」其實是一種令我們邁向幸福的生命形態,因為它貼近我們內在的真正趨向。
雖然這些片中人有時思念、有時幸福、有時失戀、也曾掙扎、也曾墮落……,但「幸福」之物,是人性不可避免的命運,儘管生命之流動盪漂泊,我們也只能如此泅泳、如此渡過。
片中以陌生語言發音,以掩飾自我敘述時的羞赧與困窘。同時語言製造出來的疏離感,也暗喻著生命的課題。希望這艱困的訴說,能讓更多人不寂寞。
統一全片的是Bar裡的迷離氛圍:寂寞而溫暖、疏離但安慰,還有一種幸福的感覺。
Synopsis:
This should be a story about love. Love, gender, and sexuality can bring about tremendous happiness and storms, at the same time, on people's lives. This film tries to look at these at the closest distance possible.
The film made by a lesbian couple is about a gayman's bar. The two women came to this bar and became friends to people frequent the bar. "They really are the most beautiful femmies glowing in the dark," thought to the director herself. And that initiated the making of this film.
Just two months before its closure, this gay bar named Corner's, the owner suggested to Zero that, "why not make a documentary about the last days of Corner's?" The film attempts to break free from conventional documentary filmmaking.
Like poetry, it tries to capture the thrill of love, as well as reflections on life. We often find ourselves do not fit in to the worlds we live in, yet, for all of us appeared in the film, being homosexual is the way to happiness, simply because it is closer to what we are at heart.
We fall in and out of love, of happiness and despair…but the pursuit of "happiness" is a subject that no one can avoid. The flow of life may be driven or turbulent, but we swim and drift in the ways that we are allowed.
The story is told in a foreign language to hide the awkwardness in telling one's own self. The distance created by a foreign language echoes the inevitable in life. Hope this somewhat difficult narration can help more people not feel lonely. What unites this film is the atmosphere we all feel at gay/lesbian bars: loneliness and warmth, distant yet comforting, and with a tint of happiness.
导演阐述:
在「性」仍是社會禁忌的亞洲,
「Corner's」是一部難得如此坦率
呈現同志私密性愛的紀錄片。
它呈現了同志愛情的美好,洋溢著瑰麗而熱情,
但這美好卻隱抑於傳統社會的「角落」之中,以一種私密之境呈現。
這種既私密又瑰麗的影像風格,
正好傳神地點出了亞洲同志的處境。
在這同志之境,熱情包裹在私密之中,憂鬱則潛伏在歡笑聲裡,
由於這矛盾之境傳達得如此傳神,
使得影片甫完成時,被台灣影評界喻為
「新世紀最亮眼的同志電影」。